25 Sexy Movies on Hulu to Stream When You're In the Mood
Who needs PornHub, anyway?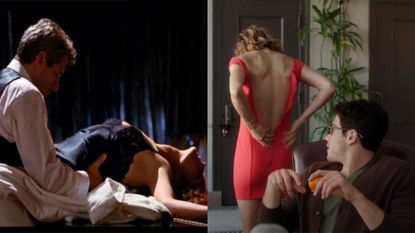 (Image credit: Buena Vista Pictures / The Orchard)
If Hulu is just the app you use to catch up on last week's episode of The Bachelor, you're not making the most of your subscription. Not by a long shot. In addition to being the go-to streaming source for current TV shows and thought-provoking original series like The Handmaid's Tale and Normal People, Hulu has a vastly under-appreciated library of movies in every genre you can think of. Want a laugh? There are plenty of comedies. Need to cry? Hulu has plenty of emotional dramas. Need something romantic or even borderline NSFW? Hulu has plenty of sexy movies in its streaming library, too.
Not all of the sexiest movies on Hulu are borderline porn (but, you know, some are). The streaming service keeps a steady rotation of hot and steamy movies in its catalogue. Some of these sexy flicks are classically romantic, with more low-key sexiness that will make your heart flutter. Some are so full of nudity and explicit sexiness that they've been slapped with NC-17 and will make, well, other body parts flutter. And some strike a kind of impossible seeming balance between the two, with amazing, romantic stories brought to life with scenes of graphic nudity and sexuality only appropriate for adult eyeballs. So, are you ready to turn the lights down low, light a few candles, and Hulu and chill (alone or with a buddy)? Ahead, here are some of the hottest movies streaming on Hulu right now.
1. 'Skin: A History of Nudity in the Movies'
Release date: August 18, 2020
Starring: Warren Beatty, Martine Beswick, Linda Blair, and others (via interviews)
This documentary takes you deep into cinema's history with nudity, which means plenty of sexy moments, as well.
2. 'Women & Sometimes Men'
Release date: June 6, 2018
Starring: Tasha Ames, Lindsey McKeon, Ian Shepard, Lesley Demetriades, and Bonnie Swencionis
After calling off her engagement to a man, Sara remembers her short-lived relationship with a woman in college and sets out to find that feeling once again.

3. 'Premature'
Release date: February 21, 2020
Starring: Zora Howard, Joshua Boone, Michelle Wilson, Alexis Marie Wint, Imani Lewis, and Tashiana Washington
This romantic drama follows 17-year-old poet Ayanna who meets music producer Isaiah the summer before leaving for college and embarks on a passionate love affair.
4. 'Vanilla Sky'
Release date: December 14, 2001
Starring: Tom Cruise, Penélope Cruz, Kurt Russell, Jason Lee, Noah Taylor, and Cameron Diaz
When playboy David (Tom Cruise) meets Sofia (Penélope Cruz), he quickly falls for her (because, duh). Unfortunately, this enrages his current lover, Julie (Cameron Diaz), who crashes the car she and David are in, killing herself and leaving David disfigured.
5. 'Monogamy'
Release date: August 24, 2010
Starring: Chris Messina, Rashida Jones, and Meital Dohan
A bored photographer starts a voyeuristic side hustle in which people hire him to stalk and photograph them. When he actually becomes obsessed with one of his clients, however, it puts his real-life relationship in jeopardy.
6. 'Friends With Benefits'
Release date: July 22, 2011
Starring: Justin Timberlake, Mila Kunis, Patricia Clarkson, Jenna Elfman, Bryan Greenberg, Richard Jenkins, and Woody Harrelson
No-strings-attached sex between two humans as sexy as Justin Timberlake and Mila Kunis? What could go wrong?
7. 'Like Crazy'
Release date: October 28, 2011
Starring: Anton Yelchin, Felicity Jones, and Jennifer Lawrence
A young couple's love is put to an unpassable test when she overstays her visa, making it impossible for them to live together in America as planned.
8. 'Girl with a Pearl Earring'
Release date: January 30, 2004
Starring: Colin Firth, Scarlett Johansson, Tom Wilkinson, Judy Parfitt, Cillian Murphy, Essie Davis, and Joanna Scanla
This period romance is a fictional version of the story behind one of Vermeer's most iconic paintings.
9. 'Mary Shelley'
Release date: May 25, 2018
Starring: Elle Fanning, Douglas Booth, Bel Powley, Ben Hardy, Tom Sturridge, Maisie Williams, Stephen Dillane, and Joanne Froggatt
Mary Shelley's iconic novel, Frankenstein, might not be known for its sexiness, but her relationship with poet Percy Bysshe Shelley (who was already married when they met) is another story.
10. 'Southside with You'
Release date: August 26, 2016
Starring: Parker Sawyers, Tika Sumpter, and Vanessa Bell Calloway
There's nothing not sexy about Barack and Michelle Obama's love story and this movie takes you into the beginning of it—their first date.
11. 'Destination Wedding'
Release date: August 31, 2018
Starring: Winona Ryder and Keanu Reeves
Winona Ryder and Keanu Reeves as emotional train wrecks who meet on their way to the same wedding and then see sparks fly? We're in.
12. 'Ask Dr. Ruth'
Release date: January 25, 2019
Starring: Ruth Westheimer
Speaking of sexy documentaries, take some time for the ultimate journey in sex education with this documentary about iconic sex therapist Ruth Westheimer.
13. 'Palm Springs'
Release date: January 10, 2020
Starring: Andy Samberg, Cristin Milioti, Peter Gallagher, and J. K. Simmons
This movie is essentially Groundhog-Day-as-a-rom-com, but it has plenty of dark moments and some pretty sexy ones, too.
14. 'Gigli'
Released: August 1, 2003
Starring: Ben Affleck, Jennifer Lopez, and Justin Bartha
Gigli doesn't have a reputation for being a good movie, but it is the movie Ben Affleck and Jennifer Lopez made when they were known collectively as Bennifer, so it's dripping with IRL chemistry.
15. 'The Other Man'
Release date: December 3, 2008
Starring: Liam Neeson, Antonio Banderas, and Laura Linney
A twisty psychologically thriller about a man who suspects his wife of cheating and seeks out the "other man."
16. 'The Escort'
Release date: July 28, 2015
Starring: Michael Doneger and Lyndsy Fonseca
A journalist grappling with sex addiction starts following a high-class, Stanford-educated escort while in pursuit of his next big story.
17. 'Boogie Nights'
Release date: October 10, 1997
Starring: Mark Wahlberg, Julianne Moore, Burt Reynolds, Don Cheadle, John C. Reilly, William H. Macy, Heather Graham, Nicole Parker, and Philip Seymour Hoffman
Set in 1977, this movie takes viewers into the Golden Age of Porn through the eyes of a hot young busboy recruited into the business.
18. 'Life Like'
Release date: May 14, 2019
Starring: Steven Strait, Addison Timlin, James D'Arcy, and Drew Van Acker
In this sci-fi thriller, a young couple purchases a life-like android to serve as a household helper, but things become complicated when the robot starts developing human-like emotions—and has sexual encounters with his new owners.
19. 'The Unicorn'
Release date: February 1, 2019
Starring: Lauren Lapkus, Nick Rutherford, Lucy Hale, Beck Bennett, Dree Hemingway, Darrell Britt-Gibson, Maya Kazan, John Kapelos, Beverly D'Angelo and Kyle Mooney
A young woman and her fiancé travel to Palm Springs for her parents' vow renewal ceremony, where they learn that the secret to their 25 happy years of marriage is threesomes, prompting the young couple to embark on their own threesome experience.
20. 'Pretty Woman'
Release date: March 23, 1990
Starring: Richard Gere and Julia Roberts
The piano scene alone qualifies this classic rom-com for the list.
21. 'A Good Old Fashioned Orgy'
Release date: September 2, 2011
Starring: Jason Sudeikis, Leslie Bibb, Lake Bell, Michelle Borth, Nick Kroll, Tyler Labine, Angela Sarafyan, Lindsay Sloane, Martin Starr, Lucy Punch, and Will Forte
A group of friends decide to throw an end of summer orgy. You know, as you do.
22. 'Cashback'
Release date: May 9, 2008
Starring: Sean Biggerstaff and Emilia Fox
This movie is about an artist with insomnia who gets a night job at a local grocery store, where he realizes he has the ability to stop time. Unfortunately, overusing his newfound power might be getting in the way of a new romance with his coworker.
23. 'Four Lovers'
Release date: September 15, 2010
Starring: Marina Foïs, Roschdy Zem, Élodie Bouchez, and Nicolas Duvauchelle
A French romance film about two married couples who decide to do some partner-swapping? Basically the definition of a sexy movie.
24. 'This One's for the Ladies'
Release date: May 1, 2019
Starring: Lakia Hunter, Michele Moore, Poundcake, and Terrill Ross
This NC-17 documentary about The Nasty Boyz, one of the hottest exotic dance groups in New Jersey, proves that documentaries can be sexy AF.
25. 'A Teacher'
Release date: September 6, 2013
Starring: Lindsay Burdge and Will Brittain.
A psychological thriller about a teacher having an affair with one of her students. We all know how this goes, right?
Celebrity news, beauty, fashion advice, and fascinating features, delivered straight to your inbox!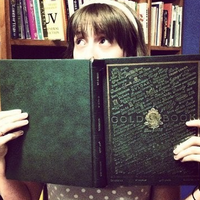 Kayleigh Roberts is a freelance writer and editor with more than 10 years of professional experience. Her byline has appeared in Marie Claire, Cosmopolitan, ELLE, Harper's Bazaar, The Atlantic, Allure, Entertainment Weekly, MTV, Bustle, Refinery29, Girls' Life Magazine, Just Jared, and Tiger Beat, among other publications. She's a graduate of the Medill School of Journalism at Northwestern University.