Editors handpick every product that we feature. We may earn commission from the links on this page.
Historical Films to Stream If You Loved Watching 'Hamilton'
From Hidden Figures to Frida.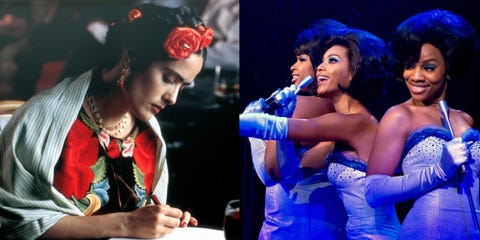 When a filmed version of the Broadway musical Hamilton arrived on Disney+ , the epic musical found a whole host of new fans who hadn't gotten a chance to see the show live on Broadway. Most notably, the film showed how Hamilton wouldn't have had the legacy he has today if it wasn't for the efforts of the powerful women in his life, his sister-in-law Angelica Schuyler and his wife Elizabeth Hamilton (a.k.a. Eliza). Lin-Manuel Miranda was able to take the stories of their lives, combining them with hip-hop, R&B and rap, to create one of the most memorable musicals of our time. If you've been craving to learn about more history's unsung heroes since watching Hamilton, we've rounded up some additional historical movies to add to your queue, ahead.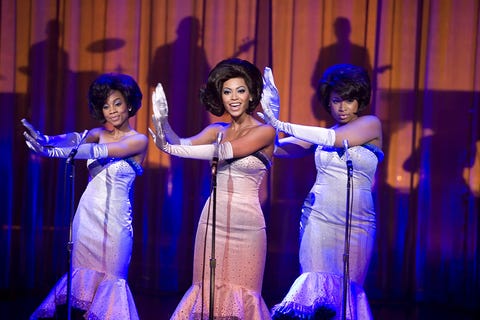 'Dreamgirls'
If you haven't seen Jennifer Hudson's Oscar-winning turn as Effie White, watch Dreamgirls immediately! The film is set in the Motown era and is inspired by the story of The Supremes. Plus, you get to watch Anika Noni Rose and Beyoncé alongside Hudson.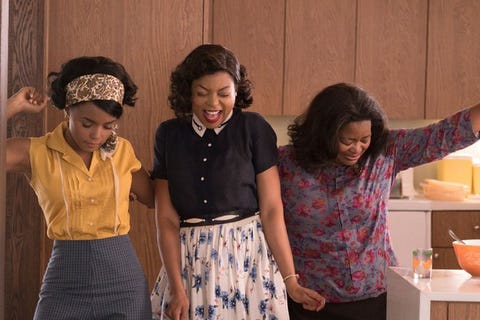 'Hidden Figures'
If Hamilton's life story showed us anything, it's that the most important and prolific people are often forgotten by history. Much like George Washington and Thomas Jefferson getting the lion's share of attention, the astronauts at NASA may have gotten the glory of going into space, but they wouldn't have made it there without the brilliant work of Katherine Johnson, Dorothy Vaughn, and Mary Jackson, as shown in Hidden Figures.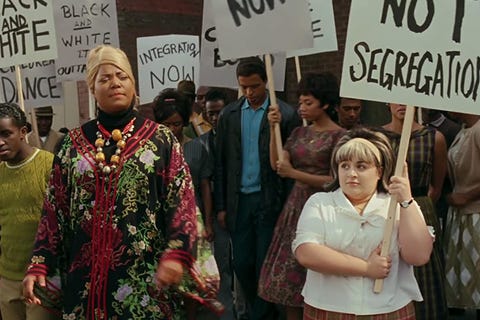 'Hairspray'
Sure, Tracy Turnblad is a fictional dancing queen, but no matter if you watch the non-musical John Waters film starring a young Ricki Lake or the musical version, they both tackle a lot of hot topics of the '60s that are still relevant today from fighting against racial injustice to body positivity. Both versions are available on Amazon Prime.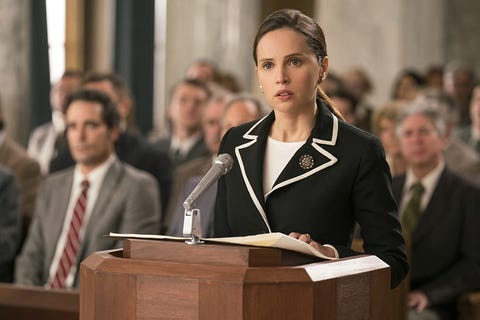 'On the Basis of Sex'
Want more stories about strong women fighting for equality in a man's world? This recent film spotlights the Notorious Ruth Bader Ginsburg and her fight for women's rights.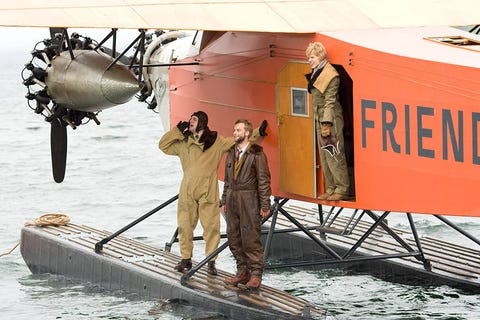 'Amelia'
Everyone learned that Amelia Earhart was a female pilot and disappeared mysteriously, but that's not where her story ended. In this movie directed by Indian-American filmmaker Mira Nair, you'll get more insight on Earhart's struggles to become a female pilot in a male-dominated world.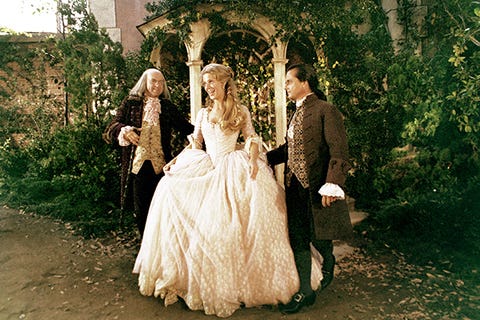 '1776'
If you want more singing about the American Revolution, look to this classic musical. It stars William Daniels (a.k.a. Mr. Feeny from Boy Meets World) as John Adams and Blythe Danner who steals the show as Martha Jefferson.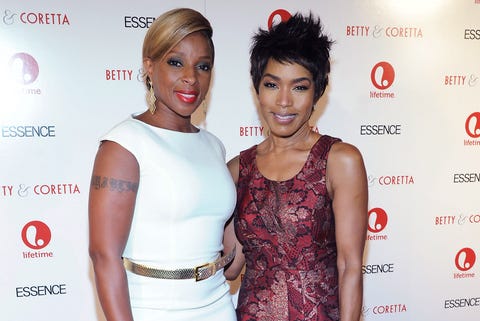 Craig Barritt
Getty Images
'Betty and Coretta'
If you loved the passionate way Eliza fought to keep Hamilton's memory alive, you'll enjoy this film about Dr. Betty Shabazz and Coretta Scott King. This film was made for Lifetime, but Mary J. Blige and Angela Bassett bring to life the lesser-told stories of the widows of Malcom X and Martin Luther King, Jr. after their husbands were assassinated.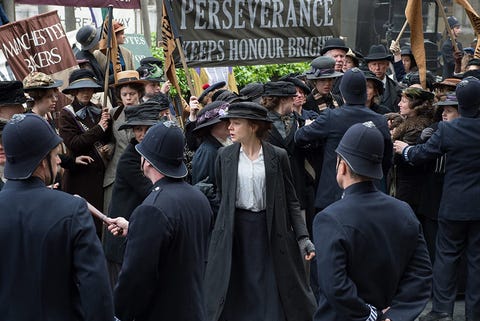 'Suffragette'
If you cheered in your living room when Angelica sang that she was going to compel Thomas Jefferson to include women in the sequel to the Declaration of Independence, then you need to watch Suffragette, which centers on the plight of female foot soldiers advocating for their right to vote during the turn of the century in the U.K.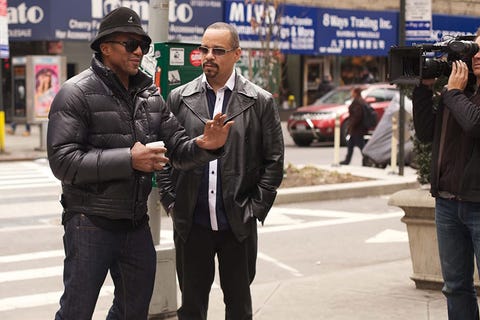 'Something from Nothing: The Art of Rap'
If the musical stylings and the rap battles were your favorite parts of Hamilton, then check out this documentary directed by Ice-T as he interviews legendary rappers about their experiences.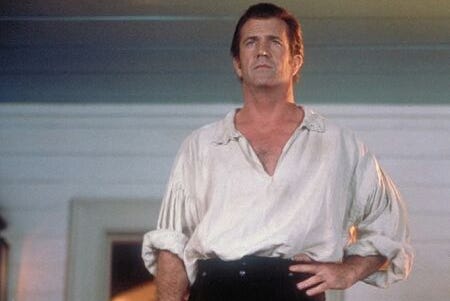 'The Patriot'
A lot of war movies can be a little on the dull side, but The Patriot has some redeeming qualities. This Revolutionary War tale stars Mel Gibson who's out for revenge on the British solider who killed his son. It also features a very dapper Heath Ledger.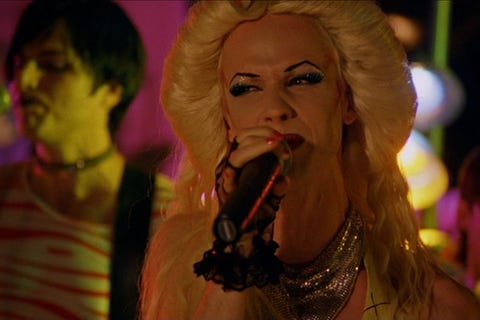 'Hedwig and the Angry Inch'
Hedwig and the Angry Inch isn't actually based on a real person, but this rock musical captures the 1970s glam rock era perfectly, and is a great option for people who don't typically like "musicals," but loved Hamilton. It also stars John Cameron Mitchell (who wrote and created the show, much like Lin-Manuel Miranda who cast himself as the lead of his project) as a transgender punk performer who had her songs stolen by a former lover.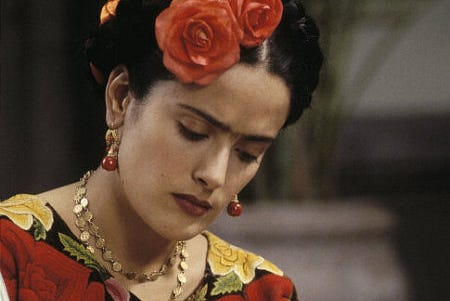 'Frida'
There is a lot more to Frida Kahlo's story than just her famous self-portraits and unibrow. Learn about her challenging life, her tumultuous relationship with her husband, and her creative masterpieces in this film.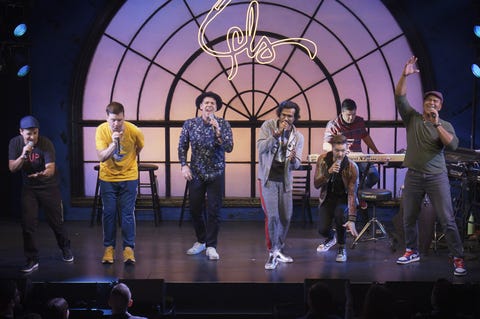 'We Are Freestyle Love Supreme'
This original Hulu documentary film chronicles the reunion of Freestyle Love Supreme, an improv hip-hop show. Oh, and it features Christopher Jackson (who played George Washington in Hamilton) and Lin-Manuel Miranda who created and starred in Hamilton.
If you need more Hamilton in your life, this is probably the closest thing, though you might also want to consider watching Moana (yes, the animated Disney movie, available on Disney+) to hear more tracks written and performed by Miranda.
This content is created and maintained by a third party, and imported onto this page to help users provide their email addresses. You may be able to find more information about this and similar content at piano.io