Listen to Ariana Grande Sing Opera with Andrea Bocelli, Slay It
I don't know how this happened, but I like it.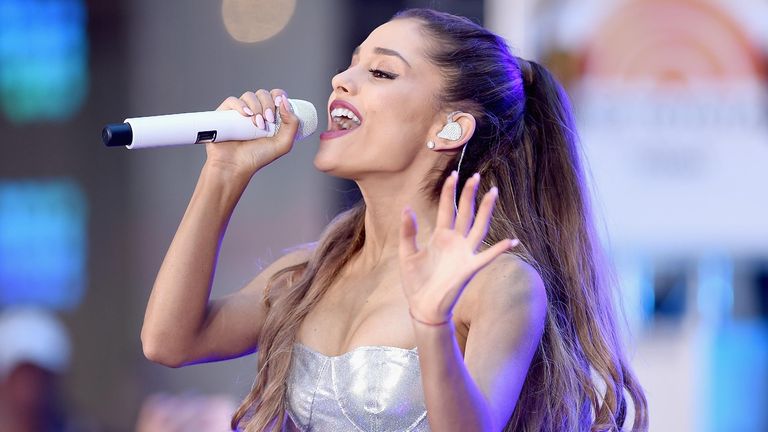 (Image credit: Getty)
Contrite pop star Ariana Grande has come out of Doughnutgate-imposed exile to…sing opera...with Italian tenor Andrea Bocelli. (This is not as weird as it sounds.)
Bocelli, who is perhaps best known for "Con Te Partiro," another version of which those evil, evil villains at Downton Abbey used for their final promo ever, is putting out a new album of songs from films. Scary-good diva impersonator Grande joins him for "E Più Ti Penso" from Once Upon a Time, which stars Bob De Niro and a lot of gang violence.
Listen to Ari roll her Rs and hold notes for a long time here.