Queen of Soul
Talk about cool: R&B diva Alicia Keys is helping provide HIV/AIDS drugs to 45,000 people in Africa.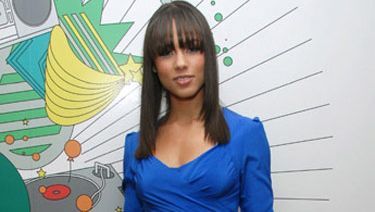 (Image credit: Theo Wargo)
Marie Claire Newsletter
Celebrity news, beauty, fashion advice, and fascinating features, delivered straight to your inbox!
Thank you for signing up to Marie Claire. You will receive a verification email shortly.
There was a problem. Please refresh the page and try again.
MORE THAN A PRETTY FACE
Alicia Keys was fresh off her first hit album when she agreed to hold a concert half a world away in Africa. She had no idea what she was in for.
"It was 2002, and I was 22, just stepping out of Harlem for, like, the third time ever," she says, sitting down with Marie Claire after belting out a soulful tune on a television talk show in New York City. "That trip was my wake-up call. As soon as I got off the plane, everything hit me: driving from the airport and seeing the shantytowns right next to the golf courses, being asked if I wanted to go to a 'colored' club ... And I met these kids who were younger than me who didn't have any parents — they said they were HIV-positive," she says in a low voice, her hands folded in her lap.
"Right after that, I went on vacation in the Seychelles islands; it was all sexy and amazing, and I ordered breakfast — eggs and orange juice — and it came to $85. I was like, Whoa! That smacked me so hard in the face," she says. "I knew I wanted to do something."
Within a year, she had cofounded a humanitarian group with filmmaker and activist Leigh Blake called Keep a Child Alive, which helps build clinics and provides medicine for kids and their families with HIV/AIDS across Africa. The two women have taken a creative, "rebellious" approach to raising money and awareness, says Blake, who is hanging out with Keys after the TV performance. Case in point: At a recent concert, Keys asked fans to donate $5 each by punching in a number on their cell phones and texting the word alive. She collected $40,000 on the spot. Keys also made a documentary with Blake called Alicia in Africa, then posted it online for free. The women have signed up Somali-born Iman and India native Padma Lakshmi as global ambassadors as well.
So far, the group has saved an estimated 45,000 lives by getting antiretroviral drugs to people in need. On the agenda for the year ahead: an expansion into India. "This organization has so much heart and truth and honesty and integrity," says Keys, getting set to shed her electric-blue dress for jeans before heading to a rehearsal across town. "It's genuine and personal. It helps me be clear on things that are way bigger than the walls we have around us."
To donate time or money to Keep a Child Alive, go to keepachildalive.org. To watch Keys's documentary, go to aliciainafrica.org.
Celebrity news, beauty, fashion advice, and fascinating features, delivered straight to your inbox!
Abigail Pesta is an award-winning investigative journalist who writes for major publications around the world. She is the author of The Girls: An All-American Town, a Predatory Doctor, and the Untold Story of the Gymnasts Who Brought Him Down.