10 Unspoken Fashion Rules
Some things can no longer be left unsaid.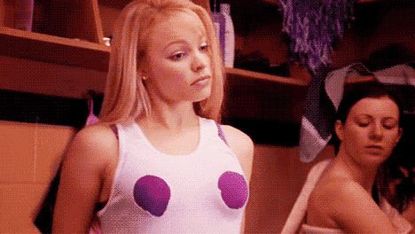 (Image credit: Archives)
1. If you're wearing a band tee but don't know at least one of their songs, change. Just think about the moment when someone tries to strike up a conversation about their hit album from 2002.
2. We all have a heel height limit. Heels that you need to change out of just to walk from your desk to the bathroom are bad news.
3. An outfit that doesn't seem appropriate for dinner with your boyfriend's parents is most likely not appropriate for the office, either. Unless you have one of those cool creative jobs (opens in new tab), then maybe.
4. Just because it's designer doesn't always mean it's a good idea. That $300 price tag may not be worth it.
5. Similarly, not all trends are good trends. Be a leader, not a follower!
6. If a piece of jewelry is turning your skin green, it's time to take it off. It's for your own good.
7. The Fedora Rule: If you go pick up your friend and she is, in fact, also wearing a fedora, someone must concede.
8. The Flower Crown Rule: See above, but minus the fedora, add a flower crown.
9. Wear an outfit for you. Not just for the Instagram (opens in new tab). #ootd #newshoes #louboutins #money #hot
10. In the end, when worn with confidence, anything looks good. Just channel your inner-Beyoncé.
Related:
12 Things Only Fashion Girls Understand (opens in new tab)
12 Things You Should Never Say to a Beauty Junkie (opens in new tab)
10 Ways to Lose Social Media Followers (opens in new tab)
11 Reasons Twentysomethings Love Brunch (opens in new tab)
GIFs via Giphy