The Intern Dress Confusion
Interns: We love your energy, but be weary of making these office fashion blunders.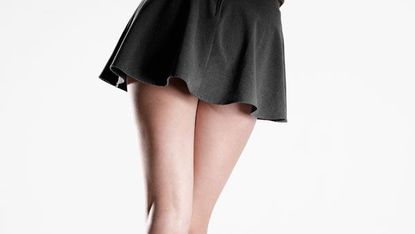 (Image credit: Archives)
Each summer, a medley of interns prance into my office. They bring with them fresh ideas and a younger vibe, which I love. But I also see some of them in cotton dresses and gauzy skirts — clothes that may be trendy and cute on campus, but don't translate so well into the corporate world.
I see a lot of myself in the interns and recent hires. Going from the casual college life to the structure and formality of a business environment is a huge adjustment. During my summer internship, I remember being completely confused about what to wear. Surely my ruffly brown shirt with gold sparkles down the front (it was as ostentatious as it sounds, sadly) would be appropriate for the office! I tried to respect my workplace while also letting my personality shine — sometimes with mixed results. But by the end of the summer, I felt more prepared to dress in a professional way.
A sundress with spaghetti straps might be the most comfortable option during the hot summer months, but it isn't right for meeting with coworkers who sport blazers and blouses. Miniskirts are fun for a girls night out, but too short for a corporate setting. You can still have fun with your clothes and stay cool — just keep the hemlines closer to your knees.
An internship is one of the best investments you can make in your future. It's the perfect time to make mistakes — both in your wardrobe and otherwise — so you can learn from them and be better prepared for life after college. Soak it up.
Catherine Hageman dispatches fashionista tendencies fit for a corporate career on Small Town, Big Wardrobe.
Celebrity news, beauty, fashion advice, and fascinating features, delivered straight to your inbox!