What I'm Loving: Kora Jewelry
Designers Amy Walker and Maxandra Short use discarded cow horns to create beautiful, sustainable accessories.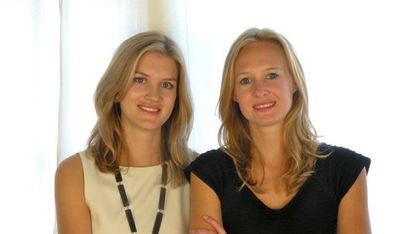 (Image credit: Archives )
In 2009, designer Amy Walker was living in Rwanda doing business development for a non-profit when she started to notice the discarded cow horns in the area. She immediately sensed the artistic potential in the material and contacted her good friend, Maxandra Short, to help her create pieces of jewelry from horn — a material from local butcheries that would have been otherwise discarded. Two years later, Kora, the brain-child of the girls, is a full-fledged, continuously growing jewelry line that is sold throughout the states and has been featured in Teen Vogue, Harper's Bazaar, Refinery 29, and (you guessed it) Marie Claire!
The sustainably sourced cow horn is handcrafted by artisans in Ghana and Kenya, and thanks to the fair-wage treatment the girls employ, the workers now have roofs over there head (incredibly important considered the huge rain storms in those areas!), and the community is hoping to get a generator next year so that they don't lose electricity for days at a time.
And as for Amy and Maxandra, they are just getting started. They now use recycled aluminum and brass, ribbons and tassels, and are planning to expand their collection even more in 2012.
Below on the left is Amy's favorite piece — "for its elegance and simplicity" — and on the right Maxandra's pick. "I love the contrast between the organic curve and texture of the horn," Maxandra notes. I couldn't agree more!