How To Clean Out Your Closet
Get Organized Now!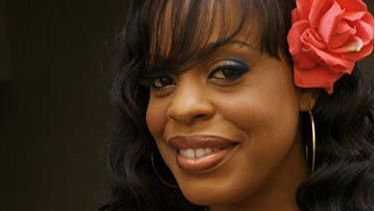 (Image credit: Marie Claire)
Your closet should be more than just a hole in the wall where you haphazardly throw your clothes - it should reflect you. And indeed, as Niecy Nash explains in her television show Clean House, if your closet space is in disarray, usually so are you. "Readers should know that clutter is an outward expression of an inward thing. They kind of parallel each other. When you start getting your emotional closet together, everything else will be sure to follow," says Nash.
Each week Nash and her crew of interior designers choose one cluttered American home to organize, host a giant yard sale as a way of deciding what stays and what goes, and then pour the proceeds into a home makeover. At the end of the day, an organized closet benefits not only you but also the many charities in desperate need of your last season's attire. So clean your closet, and don't just feel good, do good at the same time. Niecy Nash tells us how.
MC: When is it time to start cleaning?
NN: "Nobody has to tell you. It's the kind of thing you always know. When you walk into your closet and you can't move around comfortably and you can't see what you have because everything is so piled up, or you have more things in your closet that you're not using than you are using, it's time."
MC: What's the best way to begin?
NN: "Depends on how bad it is. You need to bring someone in with you who doesn't have a vested interest in your foolishness. Someone who has to be like 'girl knock it off, you couldn't fit into that in 1965 and you still can't!'"
MC: What about those old clothes (the notorious "skinny jeans") we keep in the back of our closet as motivation to shed a few pounds?
NN: "Disregard them as clutter. At the end of the day if you lose enough weight to fit back into some old clothes, you deserve some new clothes."
MC: What's your favorite charity organization?
NN: "Dress for Success. They give work clothes, business suits and/or work attire to women who have hit on hard times and who through this organization can now enter into the workplace."
MC: What are your feelings on closets dominated by one color?
NN: "The rule of thumb I live by is that you shouldn't have anything hanging in your closet that doesn't make you happy. If it makes you happy when you walk in there you'll always feel like 'I have choices!' If you like all beige, rock it."
MC: What are the rewards of a clean closet?
NN: "Not only do you have a need for an organized space that you can move around in, chances are if you're consistently cleaning out your closet, somebody else is being blessed by what you're letting go of."
MC: Any tips on storage?
NN: "My favorite storage tool is the FreedomRail from Schulte Distinctive Storage - you can move the racks all around to make it custom to your own personal mayhem and foolishness."
MC: What's your craziest Cleaning Closet story?
NN: "[I was searching] at the top of a man's closet who was married and found out he had an entire collection of transsexual baby dolls hidden in the top of the closet. And I just said, 'Sir, I need to talk to you on the side, turn off the camera, and move to the side.'"
A 2-hour Messiest Home special of "Clean House" will air on Wednesday, July 4, at 9 PM. ET/PT.
Celebrity news, beauty, fashion advice, and fascinating features, delivered straight to your inbox!