Editors handpick every product that we feature. We may earn commission from the links on this page.
Runway-Inspired Summer Style Trends
Just because the mercury spikes doesn't mean your style can take a vacation. Keep your fashion sense on high-alert during the hottest months with these cool ideas.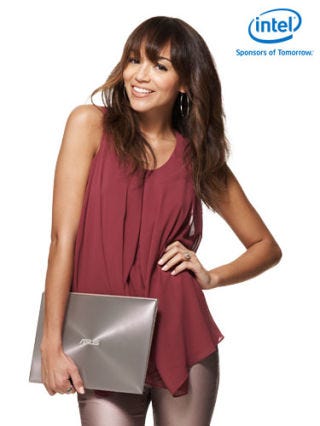 SPONSORED: Intel Ultrabook™
The Intel-Inspired Ultrabook™ Presents Fall's New Reds. Now you don't have to sacrifice beauty for power. Introducing the ultra-sleek, ultra-responsive Ultrabook™, inspired by Intel. Revenge actress and Ring My Bell blogger Ashley Madekwe knows the only thing moving faster than fashion is technology—and that devices instantly drive the conversation about fall's must-have burgundies and plums.

Plums and burgundies are the new red," notes Ashley, working metallic leather skinny jeans with a sheer wine-colored top that goes anywhere. Sounds kind of like her Ultrabook™. Less than an inch thick, the lightweight, highly portable device "goes in my purse, the pocket in my chair on-set—anywhere."Enter here for a chance to win an Intel-inspired Ultrabook and a $500 shopping spree!
This content is created and maintained by a third party, and imported onto this page to help users provide their email addresses. You may be able to find more information about this and similar content at piano.io