Editors handpick every product that we feature. We may earn commission from the links on this page.
Going Global: On the Fashion Front, At Least
Get your own Jet Set, adventure-inspired style without a lengthy plane flight!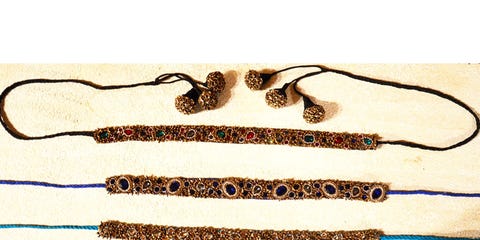 Summer inspires adventure. One imagines desert skies, azure seas and Prosecco-infused Mediterranean picnics. Try as we may, some of us simply cannot get away. The good news? Jet Set style does not require a lengthy plane flight. One can capture the globetrotting spirit via thoughtful accessorizing. Tap into the culture of choice and make the world your fashion oyster.
This content is created and maintained by a third party, and imported onto this page to help users provide their email addresses. You may be able to find more information about this and similar content at piano.io