Spring Trend Preview
Get inspired!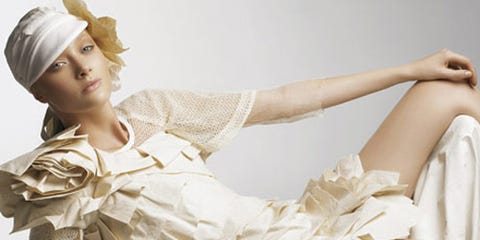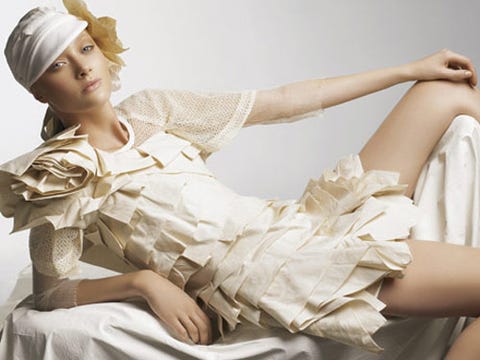 Spring Fashion Preview
DO THE RUFFLE Rows and rows of ruffles are feminine and modern when paired with pieces in the same color. The password is texture. Dress, $3400, cap, $230, hair bauble, $155, Marc Jacobs.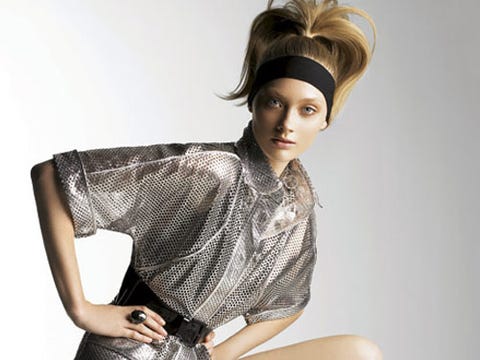 Spring Fashion Preview
FUTURAMA FABRICS Looks like fashion has gone to the moon . . . and brought back glam rock! On the runways of Lanvin and Balenciaga, silver mixed with bronze produces the most precious metallics in years. Jacket, $1926, body-suit, $267, belt, $465, Fendi; shoes, $695, Emilio Pucci; necklace, $2695, ring, $420, Stephen Dweck; headband, $8, American Apparel.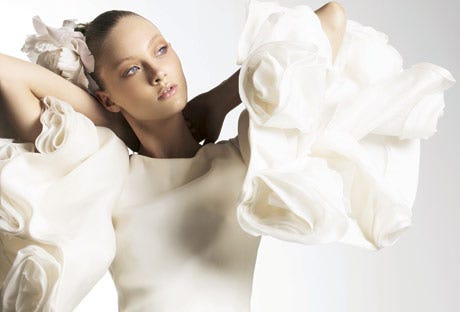 Spring Fashion Preview
BLOOM WITH A VIEW From tiny wildflower prints to 3-D "blossoming" sleeves, we're definitely talking power flowers. Alexander McQueen, Louis Vuitton, and YSL showed fertile imaginations with violets and roses. Coat, $26,400, Dress, $3800, Marchesa.
Spring Fashion Preview
PRO-ACTIVE Top designers embrace jock values with racing stripes and techno fabrics. Could there be a better time to renew that gym membership? LEFT: Dress, $88, Armani Exchange; tank, $22, American Apparel; leggings, $45, Adidas; shoes, $230 Betsey Johnson; headdress, $999, Philip Treaccy London. RIGHT: Jacket, $1974, shorts, $357, tank top, Dries Van Noten; shoes, $1150, John Galliano; sunglasses, $170, Karen Walker.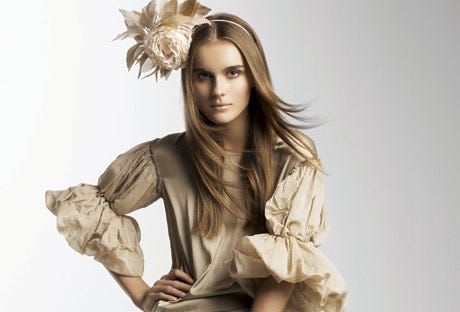 Spring Fashion Preview
INCREDIBLE BULK Fashion's feeling the new inflation, but now in unexpected places, like sleeves, pant legs, and miniskirts. When proportions are this major, keep everything else slim and simple-and the jewelry in a minor key. Dress, $1345, shoes, $575, Stella McCartney; headdress, $713, Philip Treacy London.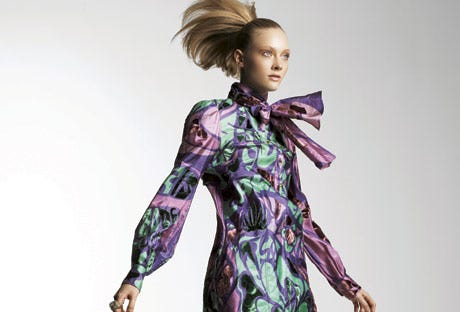 Spring Fashion Preview
DRESSES GET GRAPHIC Size so matters with prints-tribal, psychedelic, bold-all over dresses both mini and ankle-skimming. The abstract frocks were particularly dramatic at Pucci, Chloé, and Versace. Dress, $3180, shoes, $1295, Yves Saint Laurent; ring, $16,442, Sevan Bicakci.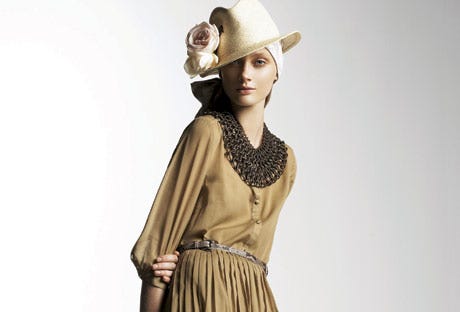 Spring Fashion Preview
LIGHTEN YOUR MODE Think of the new neutral trend as your daily latte. It's frothy, sweet, rich, and creamy, with a little kick- in this case from a strong, dark bag, belt, or shoe. Dress, $148, Banana Republic; bag, $2500, Jimmy Choo; hat, $250, Tracywatts, Inc.; scarf, $385, Chanel; necklace, $4090, Stephen Dweck.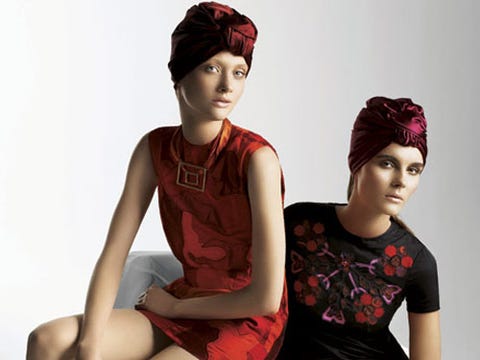 Spring Fashion Preview
APPLIQUÉ YOURSELF Exposed seams, beadwork, creative camouflage--fashion meets art school. Modern short cuts keep these vintage-looking pieces firmly in the present. LEFT: Dress, $2790, sandals, $525, turban, $695, Prada; necklace, $5090, Kara Ross. RIGHT: Dress, $2695, Gucci; shoes, $4645, Diana Broussard; turban, $695, Prada; bracelet, $2490, Stephen Dweck.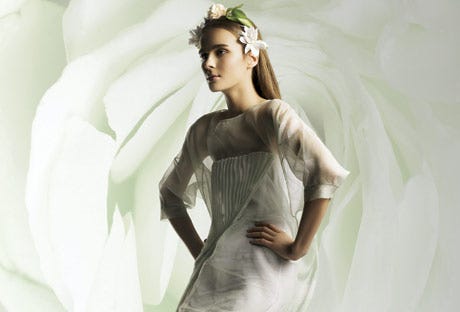 Spring Fashion Preview
LIGHT AND BREEZY The new "sexy" is ushered in by featherweight fabrics that barely veil your sensuous form. The chic, short shapes are more ballet than bridal. Dress, $3475, Calvin Klein Collection; shoes, $865, Christian Lacroix.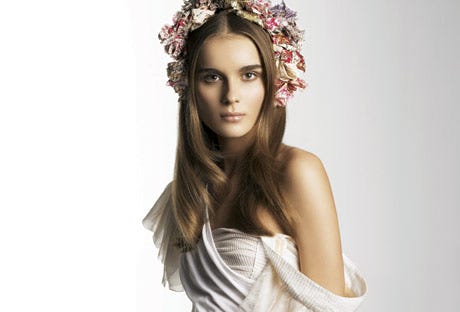 Spring Fashion Preview
HEAVENLY LAYERS Dresses in variations of white-all flounced and gathered- feel like a breath of fresh air after last season's darker hues. Hair bands, $385 each, dress, Louis Vuitton.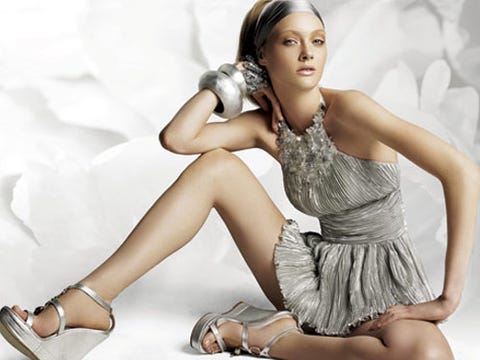 Spring Fashion Preview
SPARKLING EMBELLISHMENTS Sugar-coated frocks, platforms, and accessories add sweetness; metallic tones and supersize gemstones provide the icy edge. Top, $4900, Andrew Gn; shoes, $815, Versace; headband, $25, Echo Design; clear bracelet, $195, Monies; bangles, $180 to $300, Alexis Bittar.
This content is created and maintained by a third party, and imported onto this page to help users provide their email addresses. You may be able to find more information about this and similar content at piano.io