12 Swoon-y Looks from Bridal Fashion Week That'll Take Your Breath Away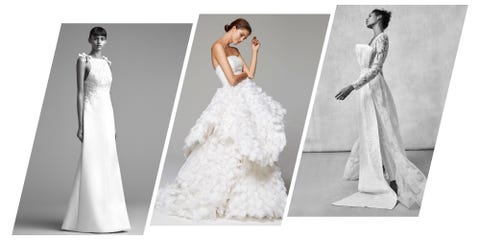 There are only so many ways to interpret the wedding dress, right? Logically, yes, but if so, designers haven't met that brick wall yet, if the Fall 2018 collections are any indication. See the 12 most creative, let-me-plunge-headlong-back-into-dating-again gowns from this season here.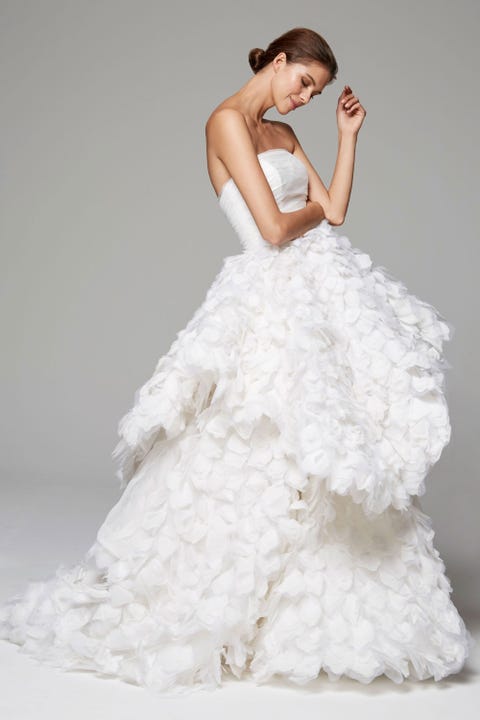 Anne Barge
The skirt's like those cotton-ball sheep you used to make in grade school, except less stiff and, we imagine, so much more fun to pet.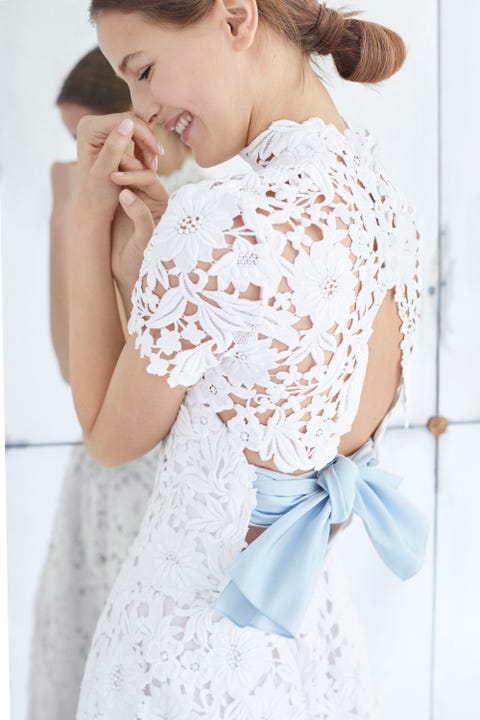 Carolina Herrera
There's your "something blue" taken care of.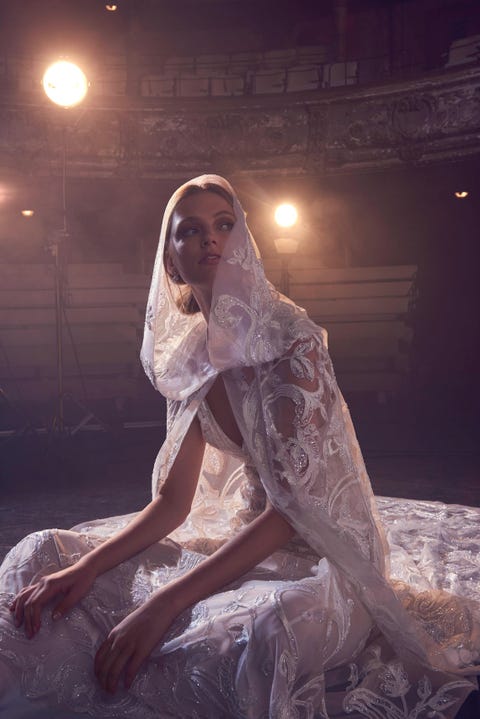 Elie Saab
Okay there, Mrs. Extra. But also, could I borrow your abandoned theater and your embroidered cape? It's not like you're going to wear it again.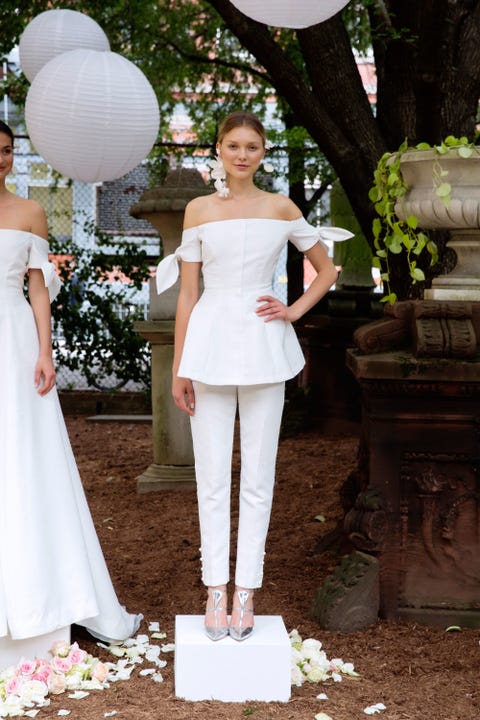 Lela Rose
In contrast, here's a bride who spends maybe only a bit less time planning her wedding than Mrs. Extra but is happier wearing pants, a shoulder-tie top, and a statement earring to City Hall.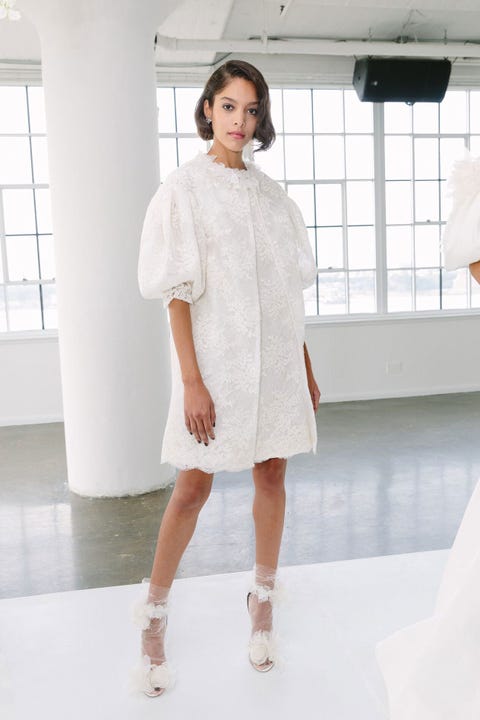 Marchesa
Could see this gorgeous jacket as Mrs. Extra's honeymoon-leaving look, as she and her new partner clatter off (cans, remember) in a vintage Rolls.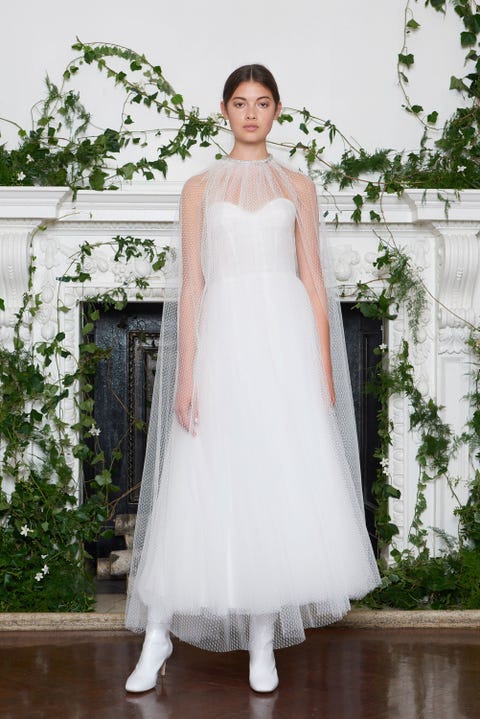 Monique Lhuillier
Remember when Brie Larson wore this dress in peach to the premiere of The Glass Castle, and everyone went "gahhhhhh?" Make them go "gahhhhhh" on your wedding day—support the white boots, too.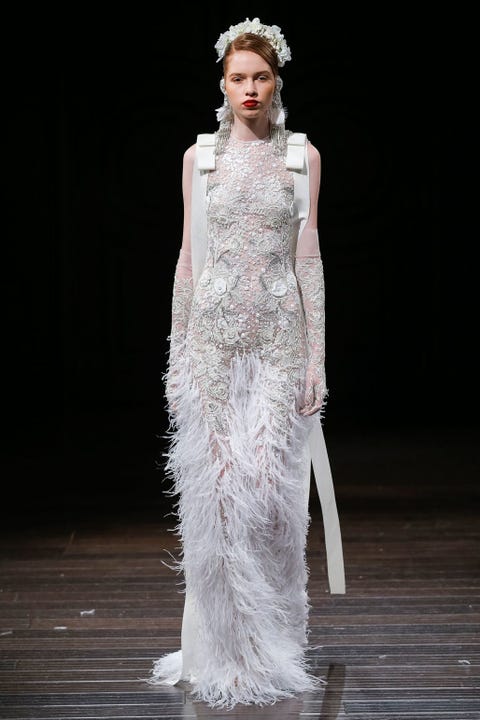 Naeem Khan
For the understated bride, this Empress Josephine-esque, feathered/beaded/embroidered/beribboned masterpiece would be *just* the thing. (In case that didn't translate on the internet, that's sarcasm, yeah?)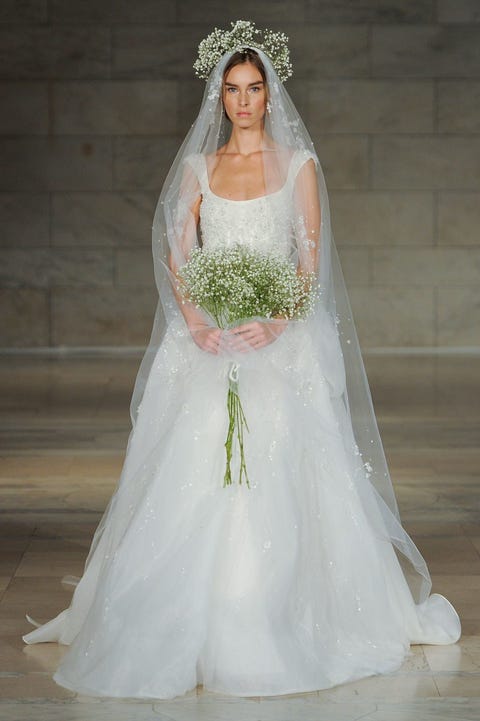 Reem Acra
This whole thing—just WOW. Nothing like a whole bolt of tulle and some baby's breath (so hot right now) to make you want to re-download Tinder. Psych—make that "do so well for yourself you can buy wedding gowns on a whim."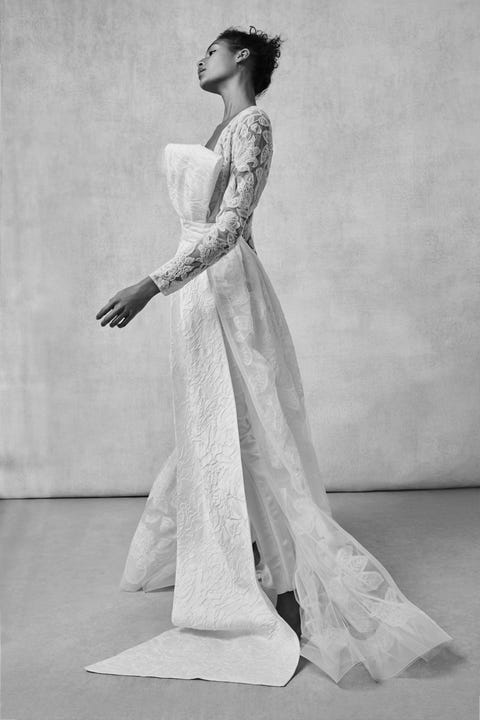 Sachin & Babi
I think I spy on pants under that massive obi belt, but does that really matter when there's a massive obi belt to begin with?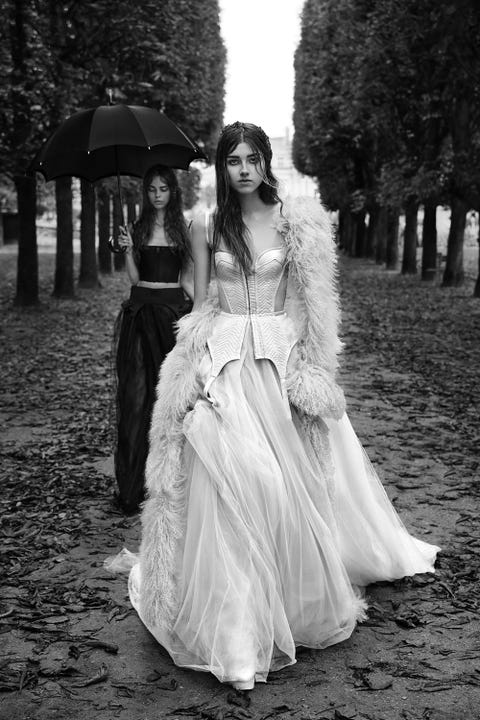 Vera Wang
Gothic, romantic, and takes inspiration from undergarments. (Boa optional.)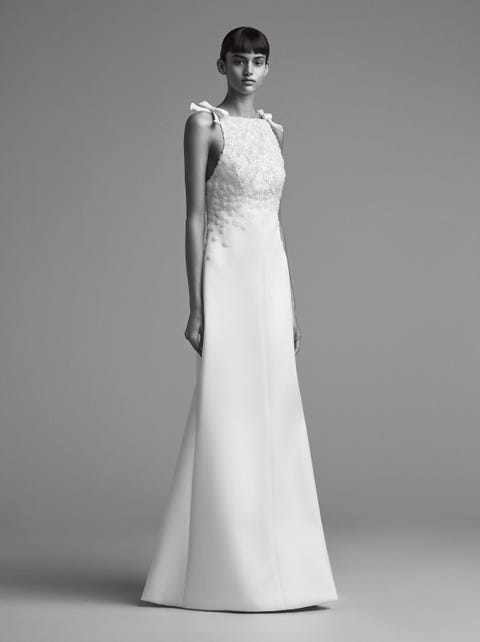 Viktor & Rolf
OH [fill in with whatever rude, single-syllable utterance you prefer]. With bridal, the designers behind such extravagances as the "NO" jacket show they can do quiet, Hepburn-ish class too.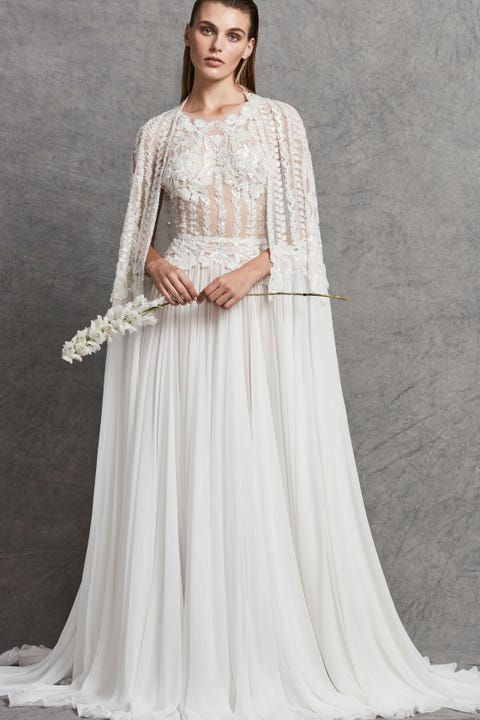 Zuhair Murad
Very Khaleesi, though maybe best if we don't have another big wedding go down on Game of Thrones.
This content is created and maintained by a third party, and imported onto this page to help users provide their email addresses. You may be able to find more information about this and similar content at piano.io