Editors handpick every product that we feature. We may earn commission from the links on this page.
12 Best Friend Gifts That'll Show You Know Her Better Than Anyone Else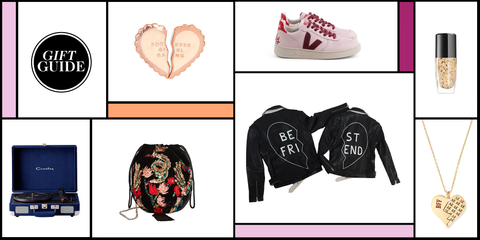 Courtesy, design by Travis McHenry
Not that gift-giving is a competition, but receiving presents is some people's love language, so you wouldn't want them to think you don't really care about them at all by giving something unthoughtful, like socks. The stakes are even higher when it comes to your best friend, because are you even sa meilleure amie if you don't get her her personal equivalent of a Tickle Me Elmo? Afraid not, so shop our 12 BFF-status-maintaining picks ahead.
This content is created and maintained by a third party, and imported onto this page to help users provide their email addresses. You may be able to find more information about this and similar content at piano.io