The 33 Best Gifts for Couples This Year
Two people, one gift, zero stress.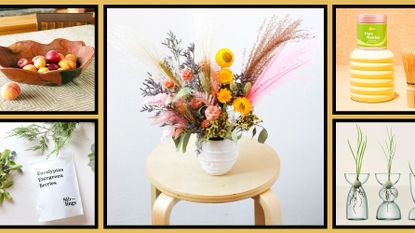 (Image credit: Design by Morgan McMullen)
Marie Claire Newsletter
Celebrity news, beauty, fashion advice, and fascinating features, delivered straight to your inbox!
Thank you for signing up to Marie Claire. You will receive a verification email shortly.
There was a problem. Please refresh the page and try again.
Once your friend and the person they're dating have established that they are, in fact, an item, you can breathe a sigh of relief. Your gift list just whittled down one. Because they're a BOGO deal now, you see. And gifting a couple is easy, thanks to the 34 incredible gifts, ahead; your friends won't complain about anything they receive on this list. (Well, possibly number 30, the in-shower wine glass holder, because they might fight over who uses it first. Maybe get two?) These gifts range from the quirky and fun to the everyday necessities, such as a beautiful set of German steel knives or coffee beans made by a small, thriving business. We kept the price range relatively modest, too, so you don't have to break the bank shopping for your favorite couple(s). Anyway, you're about to make your friends—and in some cases, their child or pet as well—very happy.
1/33
Areaware Shapes Drink Rocks
A Set of Drink Stones
For the couple who always has a fully stocked bar cart, gift them these cool geometric drink stones. They're made from soapstone and marble to keep drinks cold, so there's no need for ice cubes that melt and dilute the flavor.
2/33
Goodee Canopy Trio Vase Set
A Set of Vases
Whether they're the couple with a green thumb or the ones experimenting with growing scallions in water, they'll appreciate this set of handmade vases made from recycled glass. Each vase fits single stem or a small bundle of wildflowers.
3/33
Spacey Studios 'Sail Through The Clouds'
An Original Print
Spacey Studios connects art newbies and aficionados with artists all around the world. The curated assortment of prints is relatively affordable, plus each piece is unique in that there are only limited quantities available. This dreamy print will bring about a sense of calm in their bedroom or study.
4/33
Bolé Road Textiles Leather Coasters Onyx
A Set of Leather Coasters
Make the act of giving coasters a little more exciting with this set of four smooth leather pieces. They're handcrafted in Ethiopia and elevate anyone's drinking experience.
5/33
Italic Zest 7-Piece Forged Knife Set
A Knife Set
They're always binge-watching cooking shows on Netflix, so gift them this seven-piece German steel knife set. Italic offers a variety of goods from high quality manufacturers (this knife set comes from the same manufactures as Wüsthof) at more realistic prices, so don't be surprised if you end up buying a little something-something for yourself too. This knife set would look good on your own kitchen countertop.
6/33
West & Willow Custom Pet Portraits (Framed)
A Pet Portrait
Any pup or cat parents will love this realistic portrait of their beloved furry family member. The portraits come in various background colors and framed, so you don't have to worry about doing it yourself. Your couple friend will be obsessed when they unwrap the picture.
7/33
Cotton Craft Hand Knitted Cable Style Dori Pouf Ivory
A Pouf
They always have people popping in and out of their apartment, so gift them the luxury of an extra chair for their guests. Poufs offer a more casual way of sitting, if they're all about maintaining a chill vibe in the home, and won't take up nearly as much room as an extra accent chair.
8/33
UncommonGoods York Times Custom Anniversary Book
A New York Times Anniversary Book
For the couple that's been together for over a decade and an avid reader of The New York Times, gift them this anniversary book. The book will contain what was on the front page of the newspaper on that day and year of their anniversary.
9/33
Siblings Scent No 04
A Eco-Friendly Candle
Add a bit of novelty to your usual gift of candles by giving them this microwavable, eco-friendly wax so they can pour it into the vessel of their choice (or you can buy a vessel for them, too).
10/33
Uncommon Goods Cold Beer Coats
A Beer Holder
These quirky and fun puffer jackets for beer will keep moisture from the can from getting all over your hands. Plus, the little outerwear will keep the beer cooler for longer.
11/33
Popupflorist PYT Dried
Dry Flowers
Dry flowers require zero upkeep from the recipient and will last longer than a fresh bouquet, so consider gifting this beautiful arrangement to the couple. The pretty colors will not only brighten up their living space, but serve as the perfect centerpiece on their kitchen island or entry table.
12/33
NETVUE Dog Camera 1080P With Phone App
A Dog Camera
Your friend's dog has terrible separate anxiety that they're trying to work on. Help ease their minds with this camera so they can practice leaving the house in peace and still be able to monitor their pup. The affordable camera has 4.5 stars with over 1.5k ratings and features include night vision mode, two-way audio, and a panning camera so you can see the room from all angles.
13/33
Make Your Matcha Kit
A Matcha Kit
For the non-coffee drinkers, gift them this matcha making kit so they can whip up some matcha lattes as a midday treat. Matcha contains antioxidants and will boost brain function, so they can say goodbye to the 3 p.m. slump.
14/33
Roger Priddy First 100 Board Book Box Set (3 Books)
A Set of Baby Books
For the couple who recently had a baby, gift them this set of books and more from online children's bookstore Loving Me Books. The site carries a variety of diverse books so that underrepresented minorities can have access to reads that reflect them. In addition, you'll be supporting a small business with every purchase.
15/33
Jungalow Large Mahogany Fruit Bowl
A Fruit Bowl
For the couple that always has fruit on display, give them this mahogany wood bowl. Since it's made by hand by Ghanaian wood carvers, each bowl is completely one-of-a-kind and will feature small perfect imperfections.
16/33
Partake Crunchy Variety Pack (5 Boxes)
An Assortment of Vegan and Gluten-Free Cookies
For the couple with dietary restrictions, Partake's cookies will be a hit. They're gluten-free, vegan, and free from the top eight allergens such as peanuts, tree nuts, egg, wheat, milk, soy, fish, and shellfish. (Plus they're free of lupin, crustaceans, sulfites, mustard, casein, and sesame.) The couple can now snack in peace.
17/33
Nate Barr State Pride Coaster Cutouts
A Quirky Pair of Coasters
Whether they just moved to the area or are long-time residents, they'll love these state cutout coasters. They make for a good conversation starter too and are unique while being useable.
18/33
Portrait Founder's Blend
A Coffee Blend
Coffee originated in Ethiopia, and Atlanta-based coffee house Portrait "seeks to 'reintroduce black coffee'" to consumers. The founder's blend is described as "smooth, sweet, and juicy" while the Ethiopian Guji is has notes of blueberry, lemon, and honey. Want even more offerings? Try the Uganda Rwenzori or Toni options.
19/33
Schwinn Classic Tandem Adult Beach Cruiser Bike
A Bicycle Built for Two
They do everything together, so naturally a tandem bicycle is right up their alley. Now, neither can use the excuse that they're too lazy to exercise. Simply sit in the back to help steer and let your partner do all the pedaling up front.
20/33
Urban Outfitters Aden Tufted Throw Blanket
A Cozy Blanket
This couple always leave the party early and are most likely to be found on a Friday night in front of the TV. Gift them a blanket big enough for two people, so they can chill out with warmth and comfort this winter.
21/33
Williams Sonoma Star Wars Death Star Toaster
A Toaster
This couple loves Star Wars and tapping into their nerd side. Help celebrate that with a Death Star-shaped toaster that makes crisp, perfectly toasted bread emblazoned with TIE fighters. The toaster can fit waffles, English muffins, and bagels with the steadfast efficiency of a Jedi Master.
22/33
Jonathan Adler Pair of Owl Bookends
A Set of Bookends
This one's for the couple who just moved in, because they'll need a stylish way to keep their books upright on their shelves. Jonathan Adler's owls will do just that. Also, owls, historically, are known for wisdom and strategy, just like the kind books can provide.
23/33
Sugar & Cloth Multicolor Condiment Cups Set
A Condiment Keeper
They might debate about condiments (she puts ketchup on her hot dogs, her partner abhors the idea), but they'll both agree this condiment tray set (100 percent BPA-free!) is beautiful. Guess they better host a dinner party soon.
24/33
Tea Forte Tea Tasting Assortment Set
A Tea Tasting Set
Each aromatic tea bag in this assorted box of 40 is carefully labeled by taste. Whether they prefer a cup in the morning or at night (maybe even a cup in between), they'll find a flavor they love in this set.
25/33
Tom Dixon Brew Coated Stainless Steel Cafetiere Set
A Sleek Coffee Maker
Gift your very best friends this Tom Dixon modern-day coffee ceremony set. It includes a six-cup cafetiere, caddy, scoop, and four espresso cups crafted from stainless steel with a liquid-like high-shine black coating. Caffeine connoisseurs rejoice!
26/33
Uncommon Goods Long Distance Friendship Lamp
A Love Lamp
For couples doing the long-distance thing, gift them two lamps that light up with a simple touch...no matter where they are in the world. Each person sets up their lamp via Wi-Fi, then reaches out and touches the lamp whenever they want to let their loved one know they're thinking of them. With every touch, the lamp cycles through a rainbow of colors. Magical.
27/33
Shanik Shanik Cheese Cutting Board Set
A Cheese Board
Game night is always at their house, so what better way to show your appreciation for the hosts than with this acacia wood cheese board? On one side, it has organized trays for crackers, olives, nuts/fruits, and on the other side, the cheese. Stainless steel knives in a hidden nook complete the set.
28/33
World Market Japanese Ceramic Ramen Bowl Set of 2
Ramen Bowls
Bowls with built-in soup spoon holders? Genius. Never worry about accidentally knocking your utensils off the table again. This set of two bowls is less than $30 and will make eating instant ramen an even more fun experience.
29/33
Urban Outfitters Sipski Shower Wine Glass Holder
A Gag Gift, Sort of
For the couple that loves to wine down with a glass of vino, give them this hilarious wine glass holder. At first, they'll chuckle at the thought of putting this up in their bathroom, but soon they'll find it handy to have...like when they're taking a bath and there's no place to safely set a wine glass down, except in this holder.
30/33
Brooklinen Ultralight
Earthy Candles
They'll ponder over which of them is the A.M. versus the P.M. person and proceed to bask in the four elements: ocean, garden, woods, and bourbon. They'll keep the P.M. ones by the nightstand and the A.M. candles on their coffee table, so they can light one up when working from home.
31/33
Parachute Home Downtime: Deliciousness at Home
A Restaurant-Worthy Cookbook
Laid-back recipes for the partner cooking from one half of a food-world power couple. Perhaps they'll invite you over for a meal in return for this wonderful gift.
32/33
Urban Outfitters Sloth Hanging Planter
A Cute Planter
If both their spirit animals are sloths, gift them this sweet succulent planter. It can be hung on the windowsill or from a shelf in the kitchen, but no matter where it dangles, it'll be a reminder to take it easy.
33/33
Parachute Home Parachute Home Waffle Robe
A Turkish Cotton Robe
They're homebodies, which means they will truly appreciate these luxe waffle-knit robes. Made of 100-percent Turkish cotton, the robes can be tossed in the washing machine, too, for a quick rinse.
Celebrity news, beauty, fashion advice, and fascinating features, delivered straight to your inbox!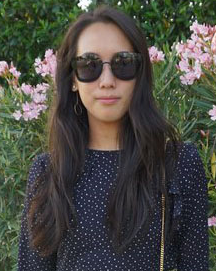 Marina Liao is the former fashion news editor at MarieClaire.com, where she covered celebrity style (from Meghan Markle to Katie Holmes), fashion trends, and shopping advice, plus conducted original interviews with industry insiders. She's also had many opportunities to write content in other areas such as beauty, food, tech, and even home. Her previous fashion stints include POPSUGAR and Cosmopolitan.