11 Cocktail Dresses That Are Ideal for a Semi-Formal Summer Wedding
The kind you'll want to wear long after the reception's over.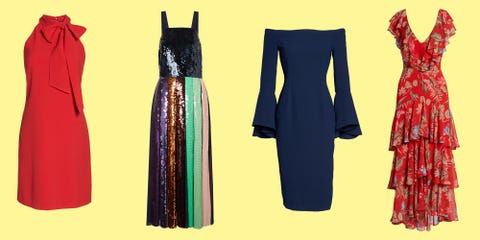 Wedding dress codes can be a headache to adhere to—unless it's beach casual—but at least "cocktail attaire" falls into that golden realm of style and price, in which you're not draining your bank account and also not teetering around in a silky maxi dress. Because we're smack dab in the middle of wedding season, we gathered a range of semi-formal summer dresses for every budget and style that'll actually have staying power beyond the nuptials. After you pick out the dress, shop these comfortable wedding heels so you can stay on the dance floor all night long.
This content is created and maintained by a third party, and imported onto this page to help users provide their email addresses. You may be able to find more information about this and similar content at piano.io