The 10 Best Clogs to Buy Now and Wear 24/7
They're back, baby.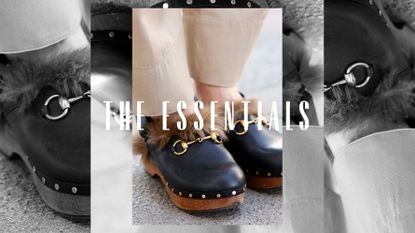 (Image credit: Getty)
Welcome to The Essentials, (opens in new tab) our weekly series highlighting a must-have classic, key to building a timeless, pulled-together closet.
"I hate the whole concept of the clog!" Christian Louboutin unapologetically declared in a 2011 interview with the New Yorker (opens in new tab). The shoe icon went on to compare the comfortable shoe to a too-comfortable relationship: "'Comfy'—that's one of the worst words!" And hey, we get it: Clogs feel like something your wild aunt Judy wears to the family reunion. But for the Spring 2021 season, designers like Hermès and Louis Vuitton breathed new life into the style. Not to mention, brands like Dior and Chanel boast evergreen styles of the shoe; that's how much they believe in them. Today, this modest shoe is a wardrobe essential. Style with a loose-fitting pant (opens in new tab), a sundress (opens in new tab), or a pair of denim cutoffs (opens in new tab)—no matter how you wear clogs, the effect will always be effortless. And just like that, clogs clomped their way back into our hearts.
Katie Attardo is the Accessories Editor at Marie Claire, covering all things fashion and jewelry-related.