Stylish Bodysuit Outfits That Are Easy to Pull Off
You're sure to find a look that suits you.
The ingenious bodysuit was invented by French gymnast Jules Leotard (go figure), but wearing one isn't just for perfecting a dismount. They've successfully made their transition from the balance beam to a highbrow wardrobe staple—just ask any French woman. A second-skin fit is the key to assembling a polished look with absolutely no tucking-in required. Sure, a one-piece can play shape-shifter underneath your slinky summer skirts and dresses, but with an abundance of prints, embellishments, and trims, bodysuits have endless outfit-making potential. Some of the past decades' most iconic looks (see: Cindy Crawford's '90s Pepsi commercial) were only made possible by onesies! Whether you're dressing for day, play, or off-duty, there's likely a version to match your mood, and a price point to fit your budget. Here's just a few ways to style them.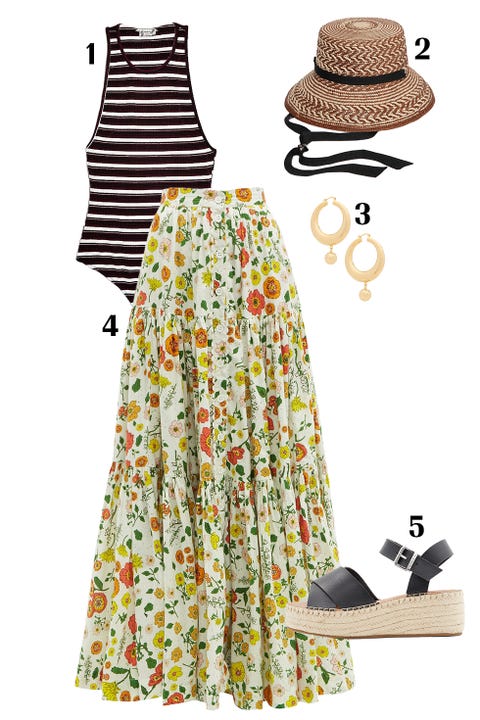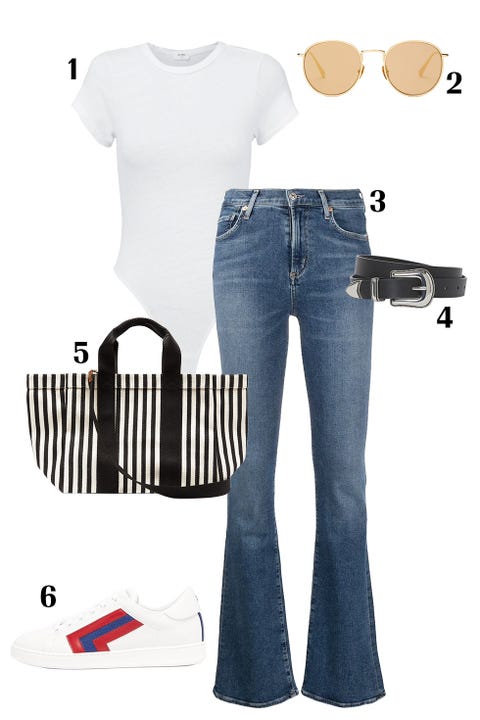 Be the coolest mom in the carpool lane with a simple white bodysuit that you can pair with absolutely anything. For shlepping the kiddos around, go with an elongating '70s inspired jean, and rose-gold sunnies to shield weary eyes. A roomy canvas tote has a detachable strap and expanding sides, so you can utilize it as a purse, gym bag, or carry-on.
1.Re/done Bodysuit, $120; 2. Kaleos Sunglasses, $247; 3. Citizens of Humanity, $278; 4. H&M Buckle Belt, $17.99; 5. Rue de Verneuil Tote Bag, $251; 6. Valextra Sneakers, $655
This content is created and maintained by a third party, and imported onto this page to help users provide their email addresses. You may be able to find more information about this and similar content at piano.io