The Best Hat for Your Hair
There *is* a bit of a science here.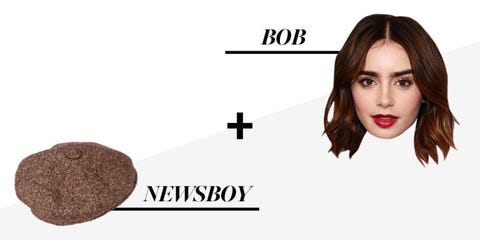 Sure, a hat can save a bad hair day. But when paired properly, a good hat and the right 'do are like PB&J or Amy Schumer and Jennifer Lawrence singing Billy Joel—meant to be. Here, the best pairings courtesy of four top stylists.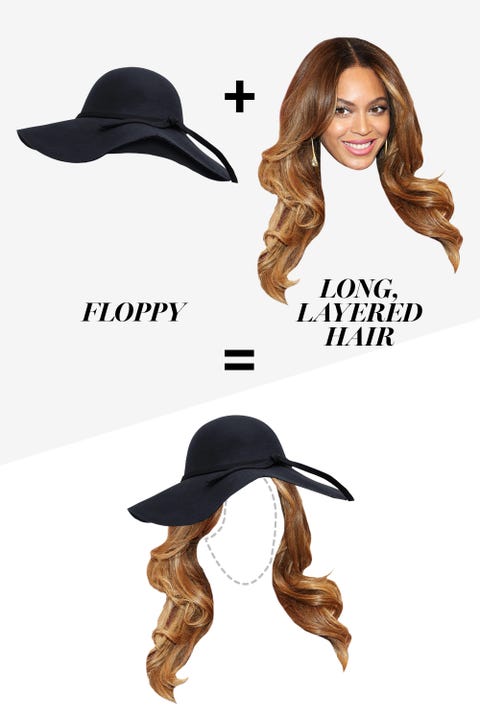 Floppy Hat + Long, Layered Hair
All four stylists we talked to—Gareth Bromell of Art Department; Nate Rosenkranz of Honey Artists; Amy Bradbury of Kennaland; and Antonio Prieto of Antonio Prieto Salon—agree that long to medium hair with soft waves or natural, lived-in texture is the way to go. Why? 1) It's ideal for that '70s/boho vibe and 2) In the words of Bradbury, "you may feel like the hat is just taking over if there is not much hair showing." Truth. But you can also wear your hair in different ways (not just down). "Long hair in a ponytail looks great with this hat," says Rosenkranz. "Because the hat is so dramatic, the ponytail won't take any attention away from it."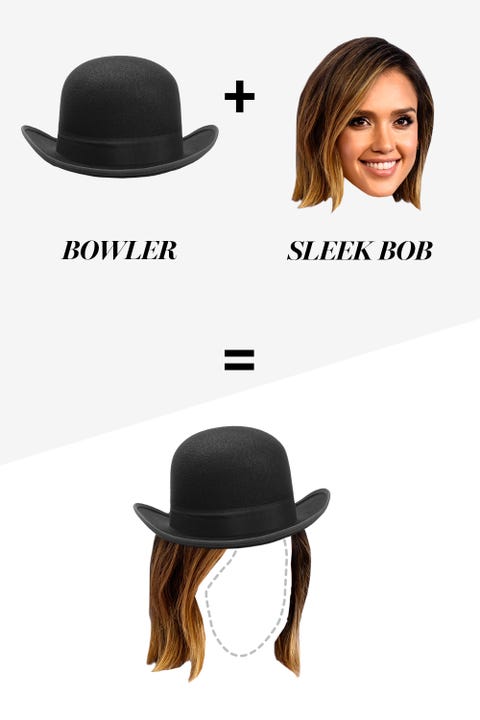 Bowler + Sleek Bob
Rosenkranz recommends a straight, sleek bob with a bowler hat as the "hair and hat balance each other out and create a cool silhouette." Every other stylist agrees—meaning it's an all-around safe bet.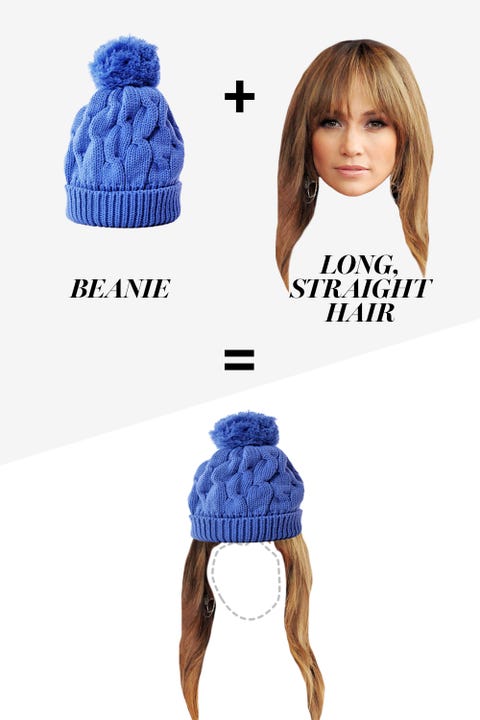 Beanie + Long, Straight Hair
Bradbury favors beanies on long hair for a good reason: "People with short hair may feel like the hat is too dominant if there isn't any visible hair to balance it out," she says. All other stylists agree: Medium to long hair is the way to go. "I like these hats with hair that's been a bit tousled and is back away from the face," recommends Rosenkranz.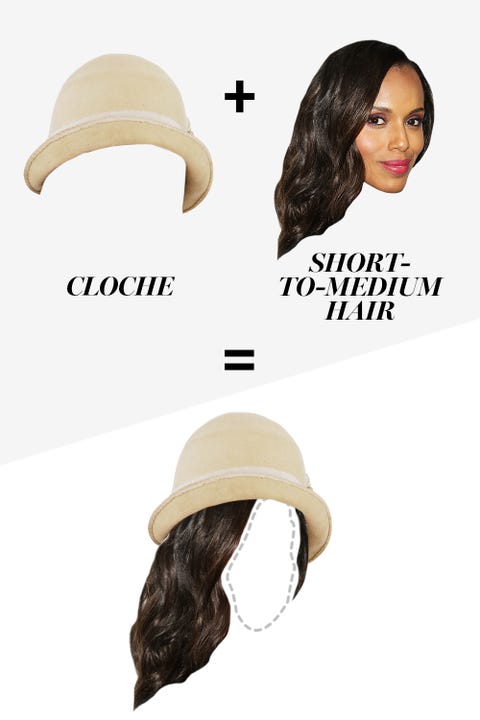 Cloche + Short-to-Medium Hair
Prieto says the cloche is perfect for short styles. "If you have longer hair you can pin it up underneath," he says. Bromell agrees: "You can pull off a faux bob with this one."
"I love these hats with short hair that can be completely covered or poke out a bit from the bottom of the sides," says Rosenkranz. "It gives a great 1910s/1920s vibe." To up the retro look, Bradbury recommends a finger wave.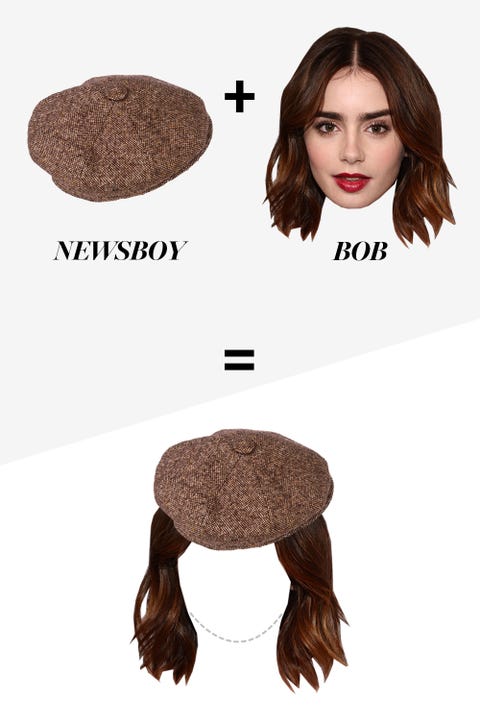 Newsboy + Bob or Low Ponytail
Rosenkranz plays it straight: "I love this hat with a bob and even bangs. The hat should sit back on the head a little so it accents the cut." If you're not down with a short 'do, you can also do a low ponytail according to Bromell and Bradbury.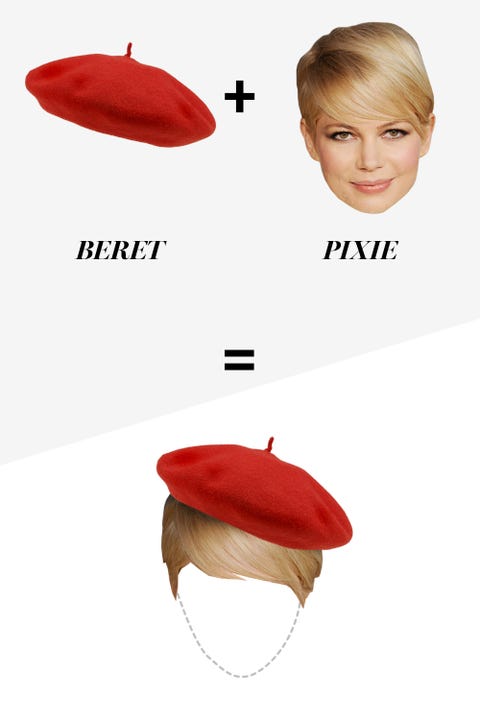 Beret + Pixie
As Bromell puts it: "A pixie cut with a beret is very cute. Think Twiggy."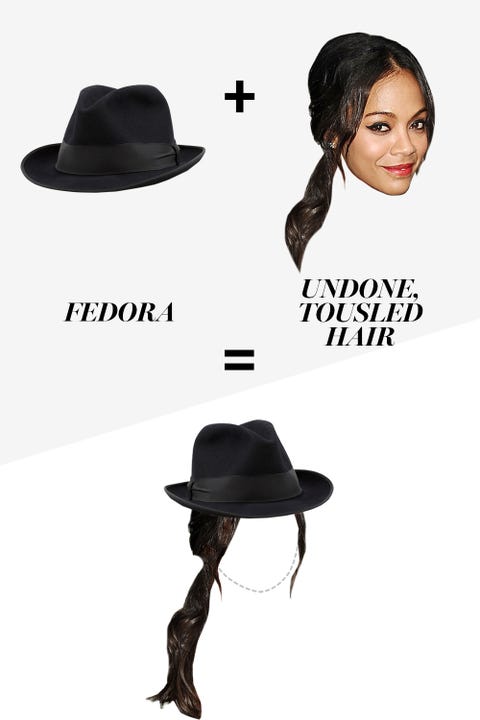 Fedora + Something Undone
Prieto and Bradbury both think a tousled look is the way to go if you're into fedoras—Prieto recommends a low, undone bun to one side while Bradbury favors a low, wavy ponytail.
This content is created and maintained by a third party, and imported onto this page to help users provide their email addresses. You may be able to find more information about this and similar content at piano.io