The Swimwear Trends of Summer 2021 You'll See Everywhere
Like the little black bikini 2.0.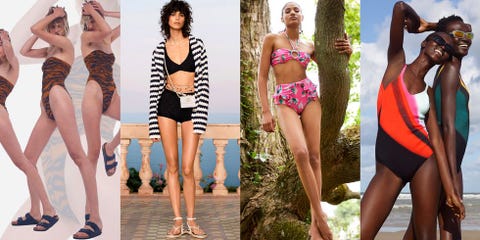 Setting our sight on seasons ahead is what we do best at Marie Claire —and that means getting a jump on the spring/summer 2021 trends. We may not yet know what summer will hold, but finding new ways to stay cute and cool in your yard or atop your roof will likely come down to a few things: grabbing a swimsuit, some shades, and a can-do attitude. While we hope that the warm weather season is filled with beach trips and poolside BBQs, we know that fantasizing about what kind of swimsuits we'll be summering in is basically half the fun. Ahead, we've got the swim trends you'll be eager to weave into your swimwear arsenal in the months ahead.
This content is created and maintained by a third party, and imported onto this page to help users provide their email addresses. You may be able to find more information about this and similar content at piano.io