10 Khaki Pants That Deserve to Be Your Go-To Trousers
It's time to embrace the khaki craze.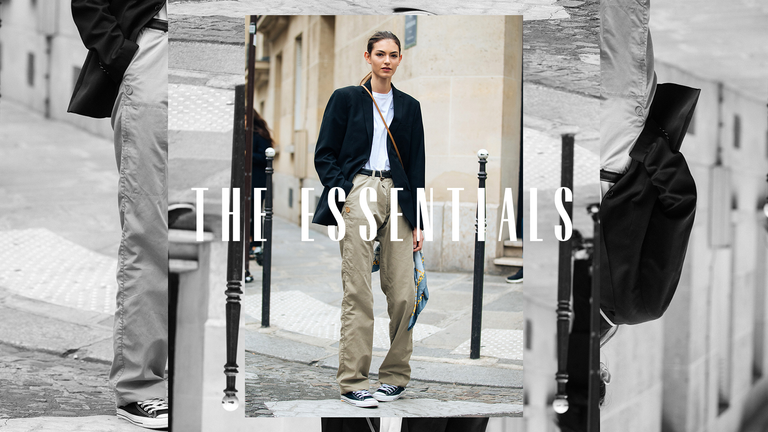 (Image credit: Getty Images)
Welcome to The Essentials, our weekly series highlighting a must-have classic, key to building a timeless, pulled-together closet.
Once a form of camouflage, the low-maintenance khaki pant has found its place in contemporary wardrobes, taking on modern silhouettes and details that suit a multitude of busy lifestyles. No longer restricted to the quintessential "safari or utilitarian" cuts, khakis can align with just about any kind of personal style, from utterly classic to preppy to outdoorsy. Thanks to their neutral hue, a wide range of khaki tones are perfectly suited for free-spirited summertime prints and light-hearted accessories. Pair a relaxed drawstring style with your favorite tee and sneaker, or slip into a high-rise, wide-leg version styled with a breezy camisole and ballet flats. Next time you instinctively reach for a pair of old jeans, take a chance on a khaki. Ahead, our favorites to chose from.