Editors handpick every product that we feature. We may earn commission from the links on this page.
12 Breezy White Dresses to Help You Survive Summer Heat Waves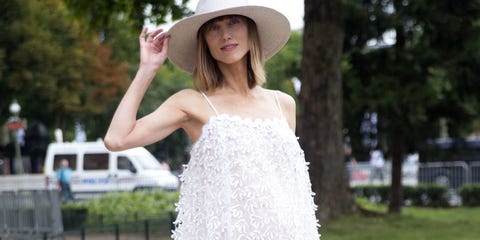 When you're all but melting in the summer, it's *crucial* to own a few hassle-free dresses that nix sleeves and polyester for breathable, almost-like-air-conditioning options. To give you a head start, find 12 cool white dresses ahead that will deflect the sun's rays and make that 100 percent humidity report a lot more bearable.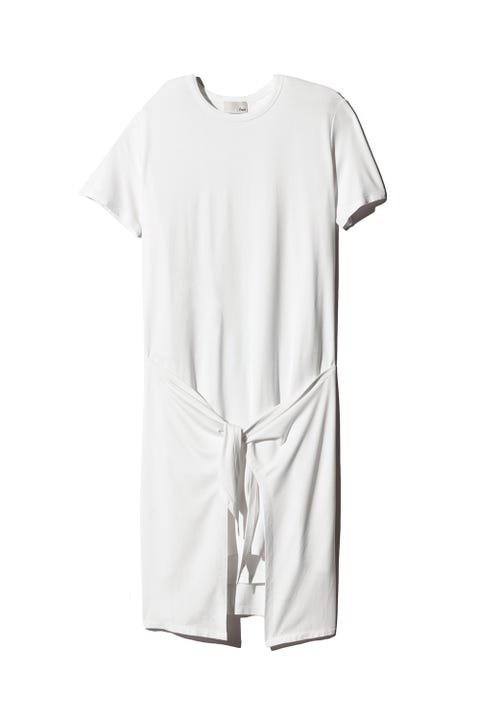 Like wearing a long tee-shirt in summer, but more polished: it ties at the waist so it creates a more flattering silhouette.
Wilfred Free Bair Dress, $65; aritizia.com.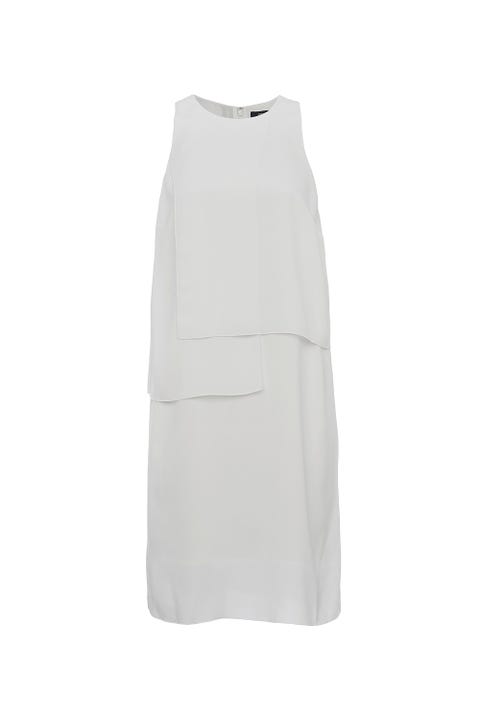 A soft, fluttery work dress that doubles as a party dress when the sun goes down.
Cornell Solid Shift Dress, $128; frenchconnection.com.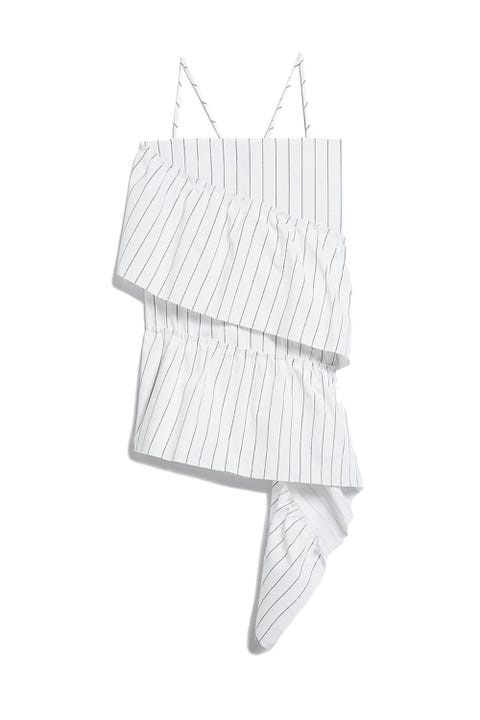 The closest you get to naked when it's unbearably hot out: the thinner the straps and the teenier, the better.
Collina Strada Ruffle Dress, $300; needsupply.com.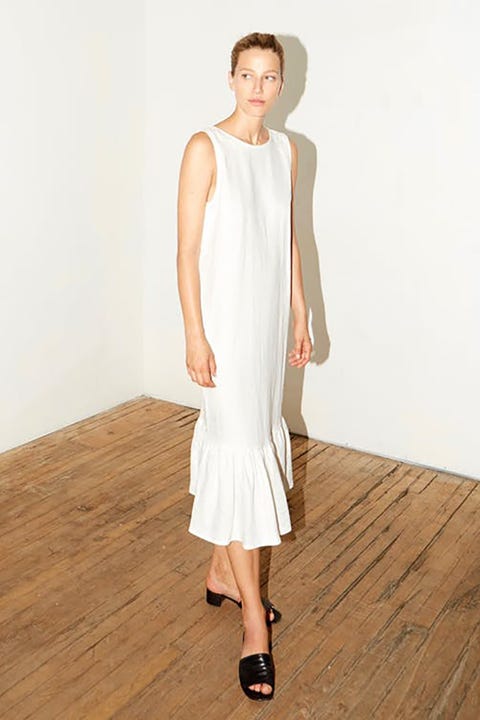 A chic ruffly dress from the Barcelona-to-Brooklyn brand Datura.
White Linen Carmen Dress, $230; datura.com.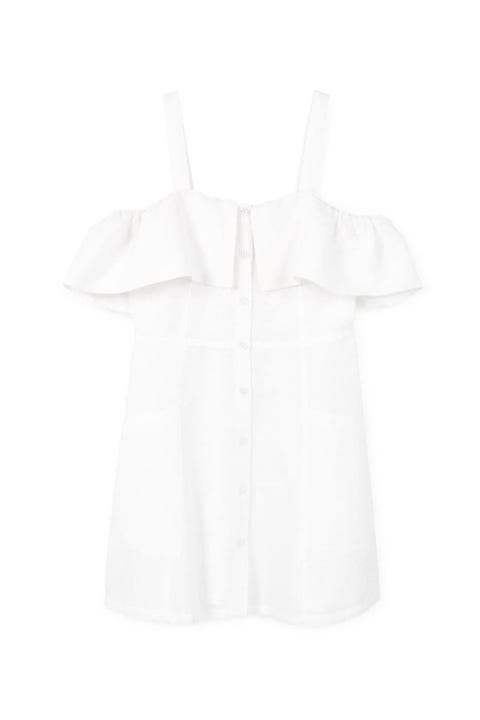 Even if you're not sold on the off-the-shoulders trend, you can't argue with this breeze potential.
Off the Shoulders Linen Dress, $60; shop.mango.com.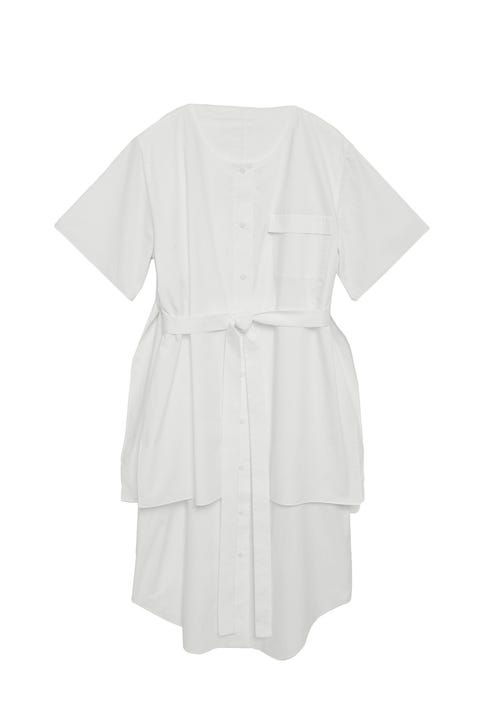 A pretty tiered cotton shirt dress that's made for work days when you're commuting in a heat wave but can't get away with wearing spaghetti straps to the office.
COS Cotton Poplin Shirt Dress, $115; cosstores.com.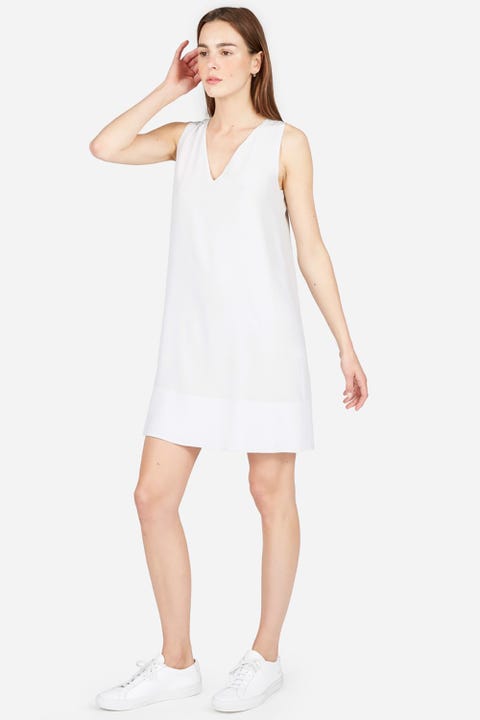 This shift dress comes double-lined so you don't have to bother with wearing a slip underneath.
The Double-Lined Silk V-Neck Dress, $125; everlane.com.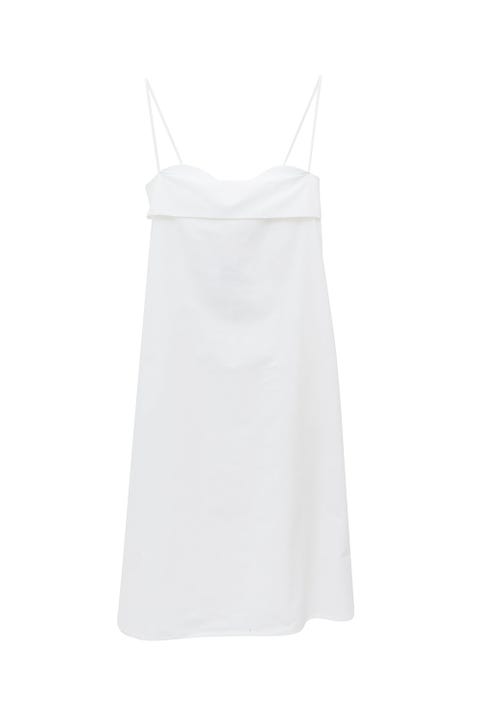 A dressier spaghetti strap dress to slip on for a black-tie gathering or a formal post-work shindig.
Toit Volant Verona Dress, $237; lisasaysgah.com.
A light and airy shirt dress festooned with pineapples that's ready for your next summer festival.
Pineapple Shirt Dress, $40; zara.com.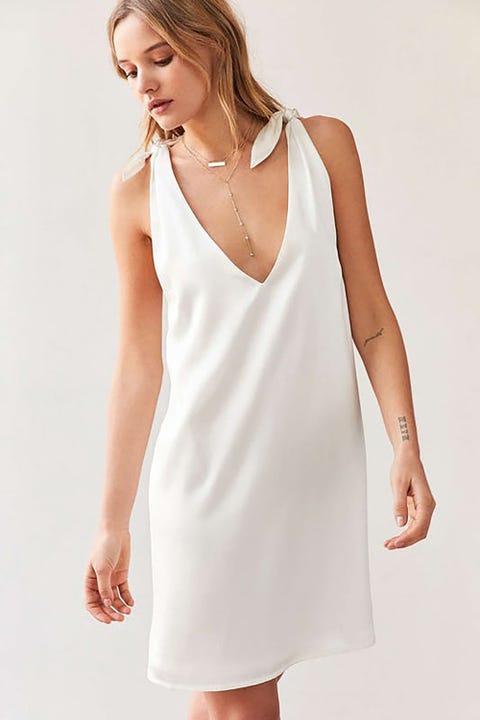 A silky going-out dress that's equal parts comfy and romantic.
Kimchi Blue Tie-Shoulder Silky Mini Dress, $69; urbanoutfitters.com.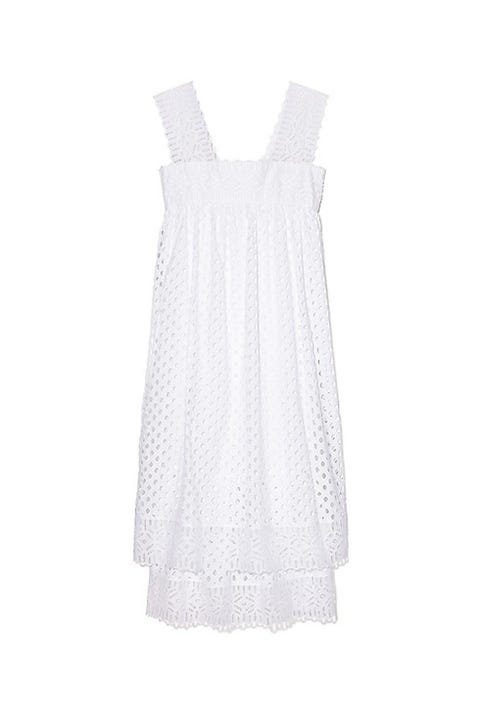 It looks stuffy until you notice this tiered dress is covered with eyelets: fashion's version of A/C 🙌.
Hermosa Cotton Eyelet Dress, $595; toryburch.com.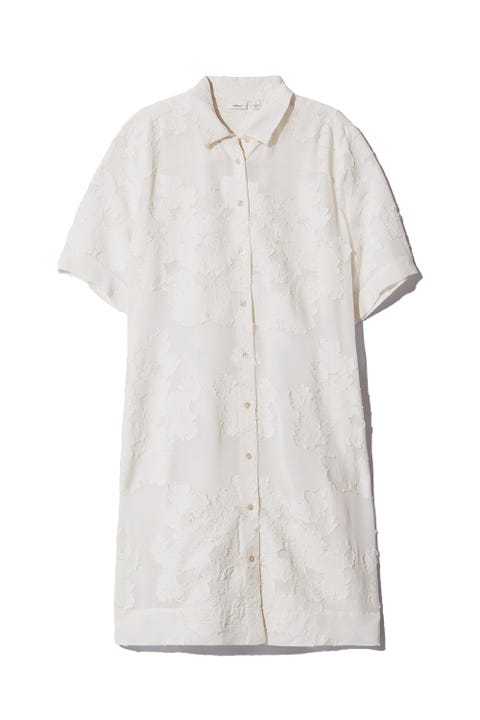 All you'll want to wear when you're zipping out to your nearest grocery store for bags of ice. It doubles as a cool coverup over a bathing suit during vacation season 😎.
Wilfred Hemistiche Dress, $120; aritzia.com.
This content is created and maintained by a third party, and imported onto this page to help users provide their email addresses. You may be able to find more information about this and similar content at piano.io