This Inspiring Model Will Walk the Fashion Week Runway with a Bionic Arm
Rebekah Marine was born without a right forearm, but she won't let that hold her back.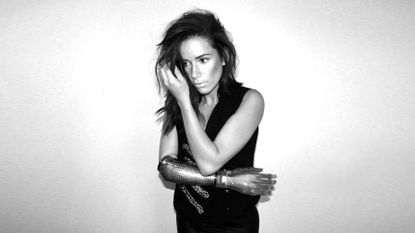 (Image credit: Rebekah Marine/Facebook)
Model Rebekah Marine is set to take the fashion world by storm, and she's got some high-tech help. She'll be walking during New York Fashion Week while wearing a bionic arm, and she's using it to make a serious statement about acceptance for people with disabilities.
Born without a right forearm, Marine was initially turned down by modeling agencies. "Hearing the words 'You'll never have a future in the business' really hit me hard," she told People.
But when she was 22, she decided to try out a myoelectric prosthesis, which can detect nerve signals from the brain to help mimic the movements of a limb. This can help people like Marine manipulate small objects like cosmetics or credit cards in a way that she couldn't with a less advance prosthesis. After she was fitted for her "bionic arm," her friend suggested she model with it, and her career was born.
Marine, now 28, is a working model represented by Models of Diversity and an advocate for those with upper limb differences. She'll walk during a FTL Moda fashion show at New York's Grand Central Station. (FTL Moda is known for hiring models with disabilities; Marine joined several other models with disabilities during the designer's February show.)
During this season's New York Fashion Week, she'll be showing off the i-limb quantum, one of the most advanced prosthetic hands on the market today, Mashable reports. She serves as a spokesperson for the manufacturer, Touch Bionics. Here's Marine showing off an older model:
Though Marine says she still gets turned away from modeling gigs all the time because of her disability, she refuses to let that stop her from achieving her dreams.
Celebrity news, beauty, fashion advice, and fascinating features, delivered straight to your inbox!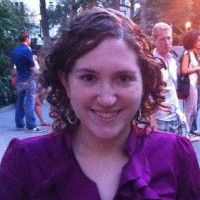 Megan Friedman is the former managing editor of the Newsroom at Hearst. She's worked at NBC and Time, and is a graduate of Northwestern's Medill School of Journalism.