All the Political Statements Made at NYFW So Far
Designers are speaking up in not-so-subtle ways.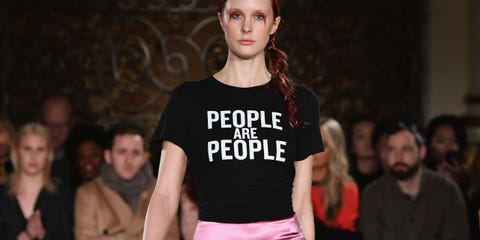 In Donald Trump's home state, designers debuting their fall/winter collections at NYFW took the protests from the streets to the runways with political messages adorning their designs and subtler hints through decor and music (Raf Simon's first show for Calvin Klein was set to David Bowie's "This is Not America"). Follow along below as we update all the not-to-be-missed political moments of the week.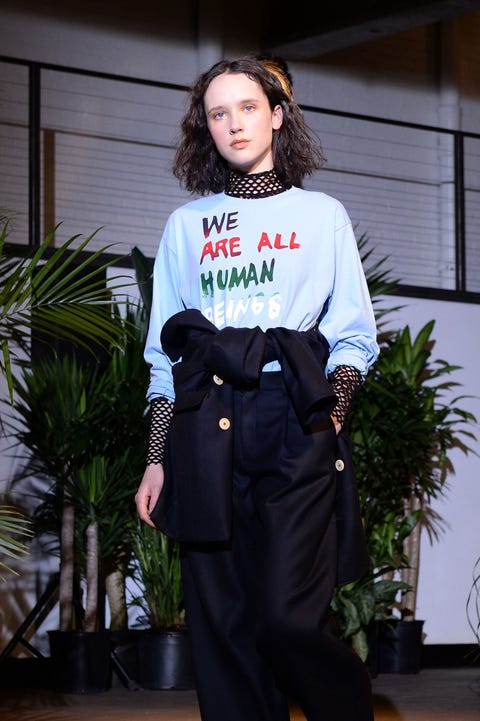 Creatures of Comfort creative director Jade Lai designed a unifying sweatshirt protesting the xenophobic statements of the Trump administration.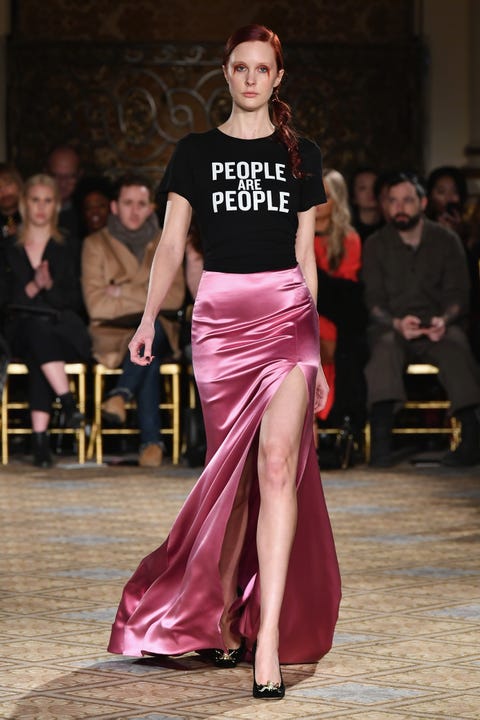 Siriano echoed the sentiment with a tee-shirt that simply read "People are People." Proceeds from the "see now, buy now" shirt benefit the ACLU.
A subtle political statement, but one that wasn't missed by anyone watching: the moment when Gigi Hadid led a group of models down the Tommy Hilfiger runway wearing white bandannas around their wrists. On a closer look, the scarves are enscribed with the hashtag #TiedTogether, part of the Business of Fashion initiative that encouraged designers to wear and promote the white scarves as symbols of unity.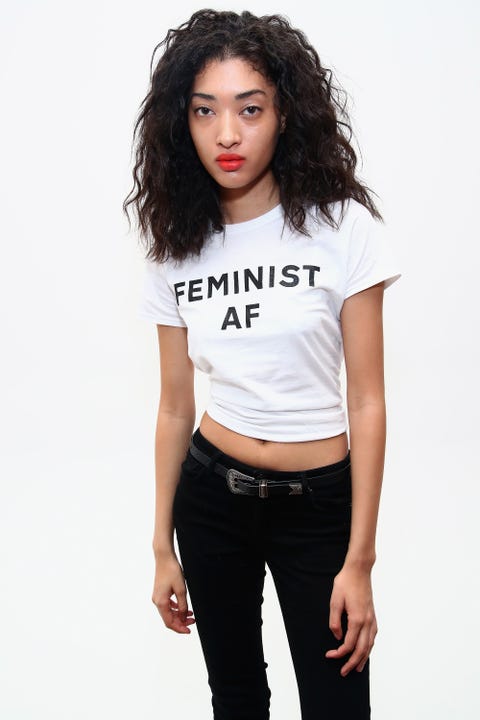 Models at Public School wore slogans like "Feminist AF" and an ongoing message from seasons past, "We Need Leaders."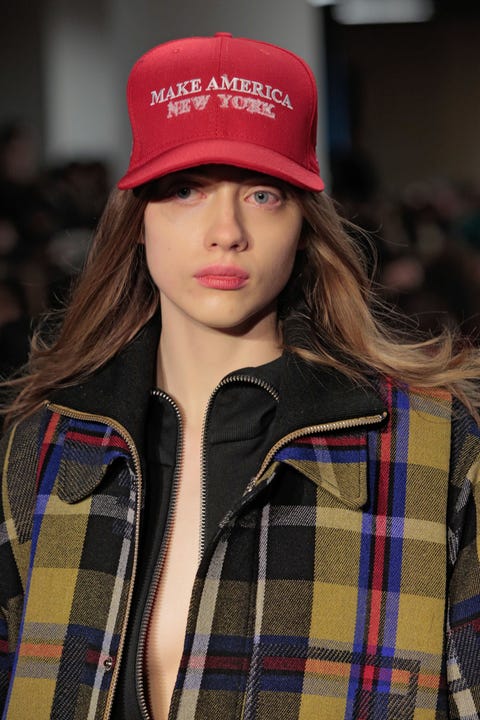 The designers also put a spin on Trump's signature "Make America Great Again" hats with a nod to the inclusive, immigrant-friendly history of New York City.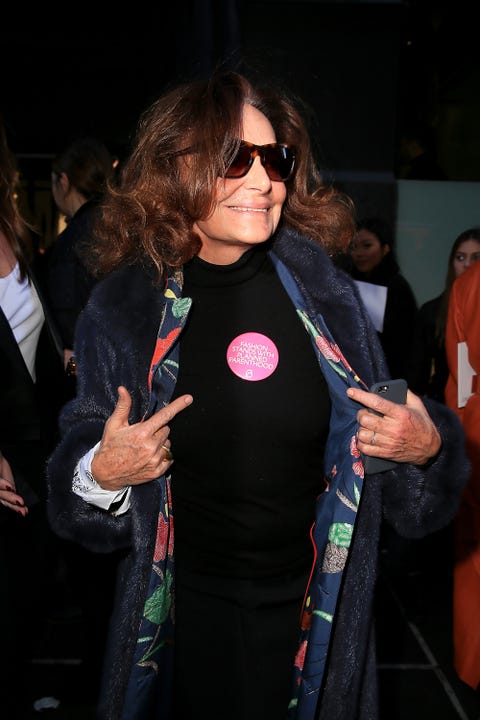 And notable designers like Diane von Furstenberg took up the cause, too.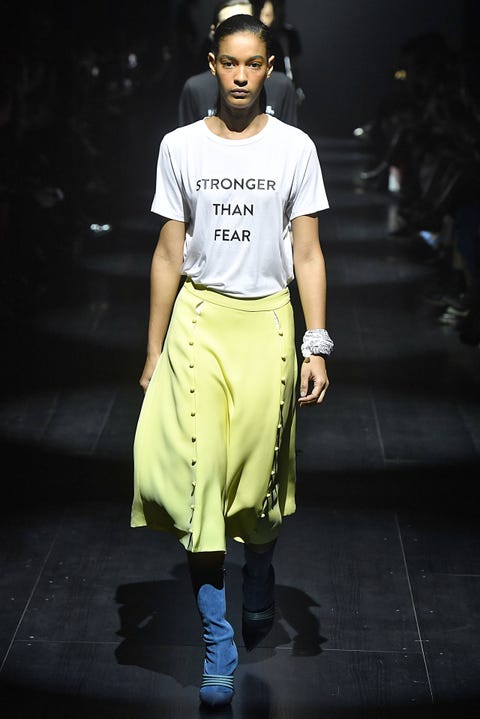 Nepalese designer Prabal Gurung hopped on the slogan tee train, too, with a line of different messages, from "Stronger than Fear" and "Femininity with a Bite" empowerment phrases to #NoBanNoWall support with a succinct "I Am an Immigrant" tee.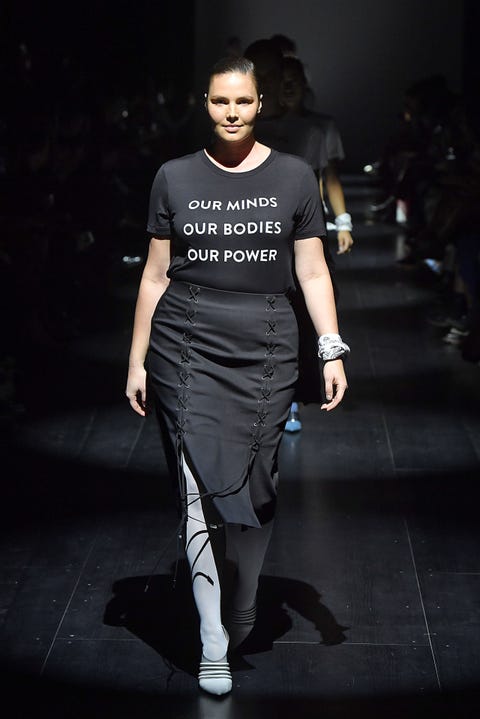 It was also notable that the designer chose to cast plus-size models in this show that was all about empowerment and inclusivity.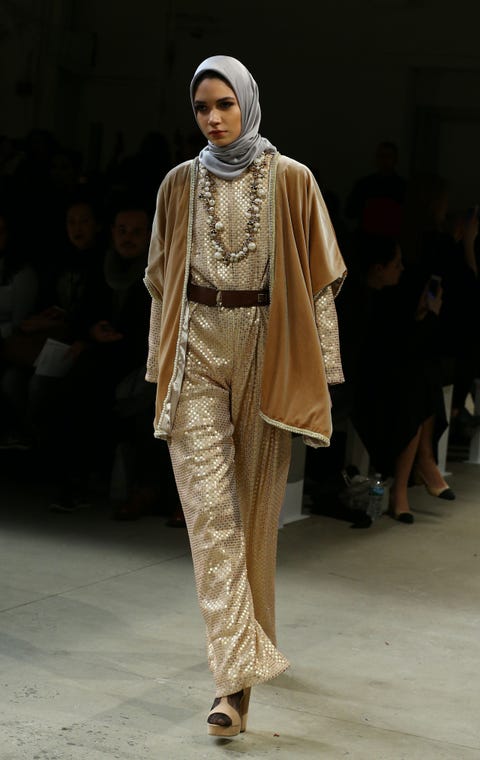 Muslim designer Hasibuan went viral last fashion week for her show that saw all models wearing custom hijabs with her gorgeous designs, and this year she scouted models from all over the world to walk the runway (including immigrants and first- and second-generation models).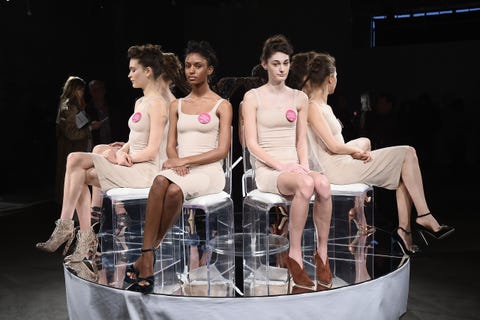 CFDA/Vogue Fashion Fund finalist Chloe Gosselin and all the models at her show wore buttons in support of Planned Parenthood at her presentation.
This content is created and maintained by a third party, and imported onto this page to help users provide their email addresses. You may be able to find more information about this and similar content at piano.io