We're Calling It Now: Everyone Will Be Wearing This Color Next Season
You'll either be pleased or distraught. There's no in-between.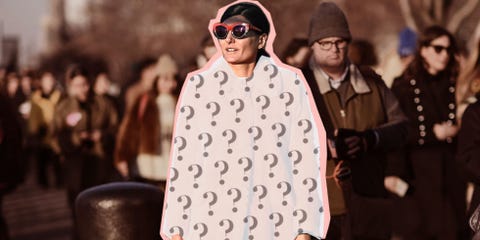 Getty, design by Betsy Farrell
Back when we were young and stupid, we swore off wearing orange because 1) pumpkins, and 2) it can be harsh on the face. But now that we've matured like a good Stilton, and *everybody*, on both the street and runway, is stepping out in that-which-cannot-be-rhymed, maybe it's time for a change of heart. Material for an epiphany right this way.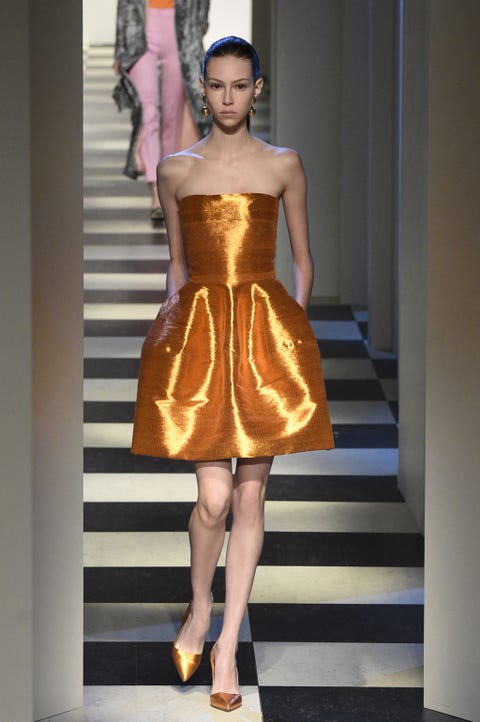 Oscar de la Renta and Monse
A metallic Creamsicle dream.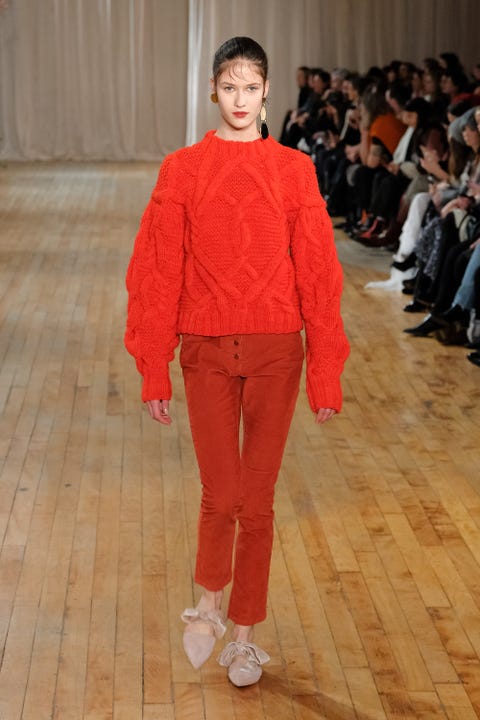 Ulla Johnson
Nars Heat Wave in outfit form.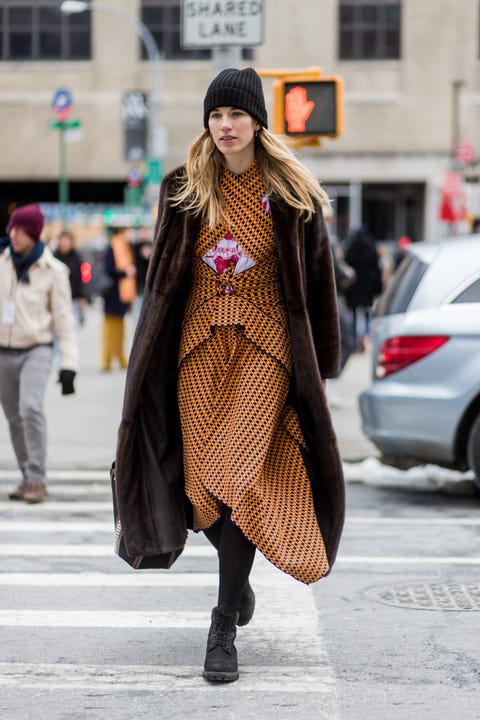 Veronika Heilbrunner
In a wavy, graphic print.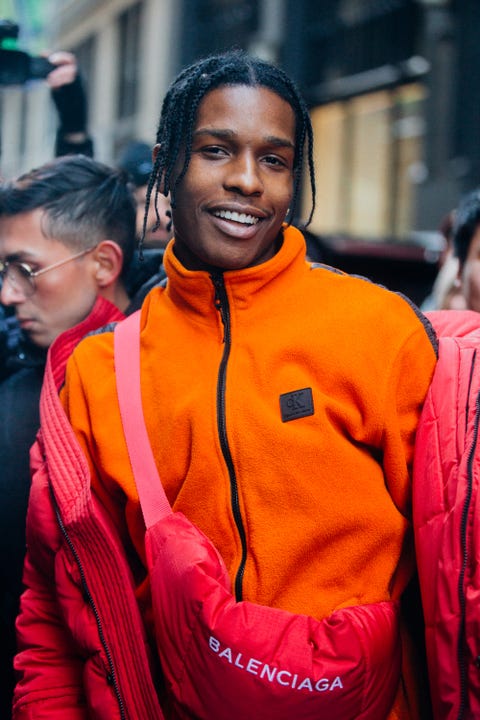 A$AP Rocky
Looks real good with red.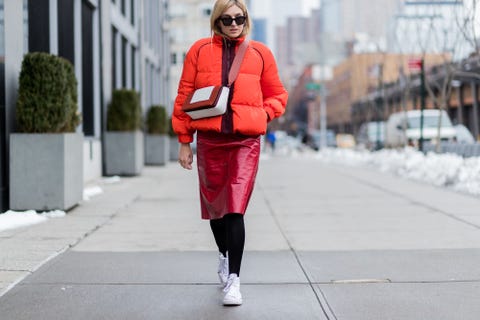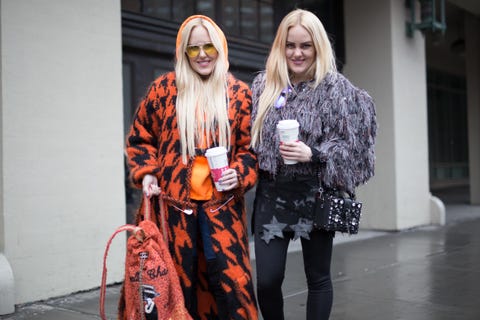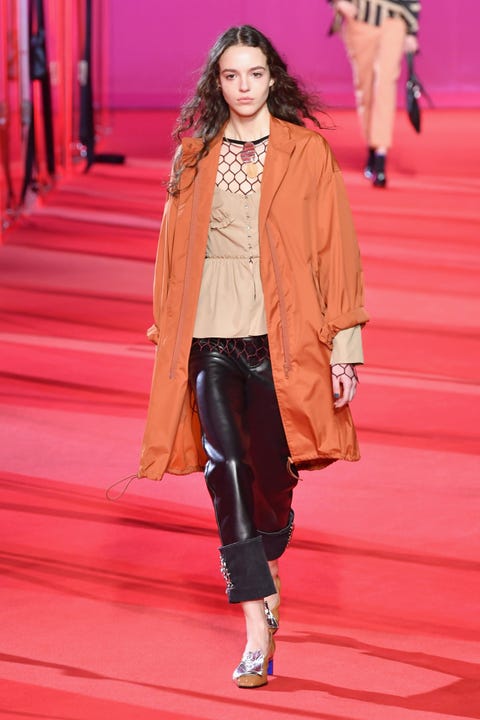 3.1 Phillip Lim
Neutrals against a color you're half afraid of: always smart.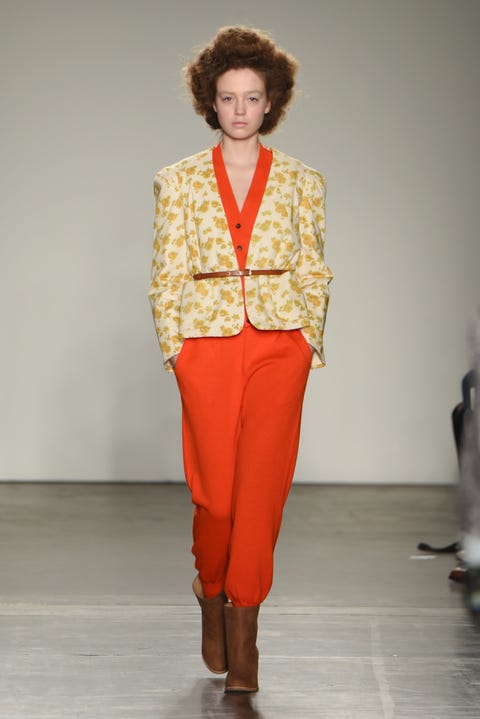 A Detacher
So is a shade that's adjacent on the color wheel.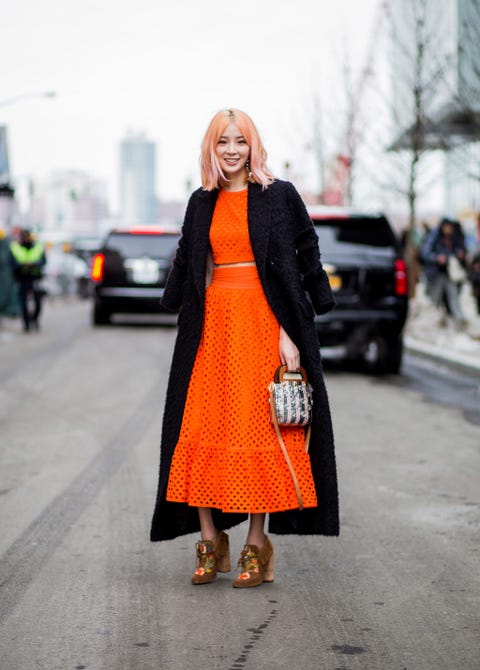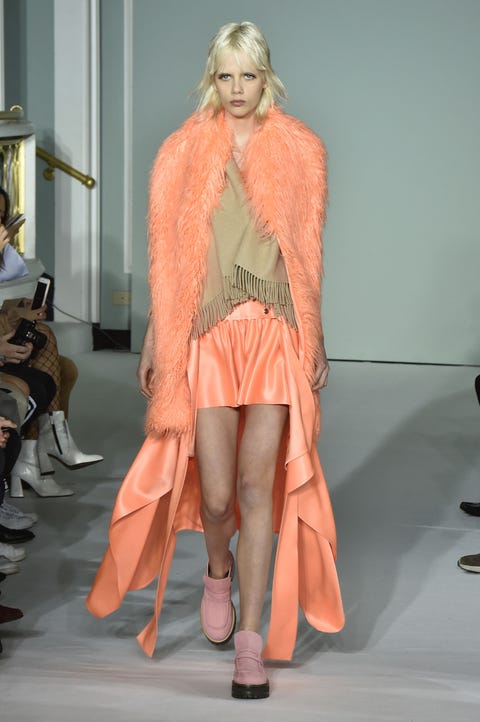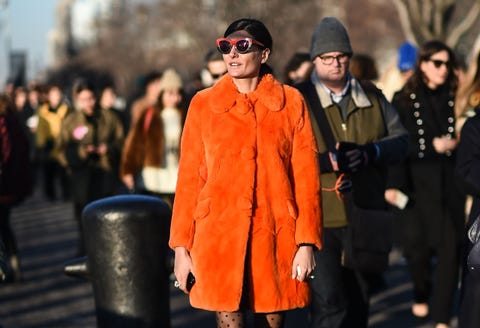 Giovanna Battaglia
You might still want a baby pink or blue faux fur, but consider one the color of M&Ms.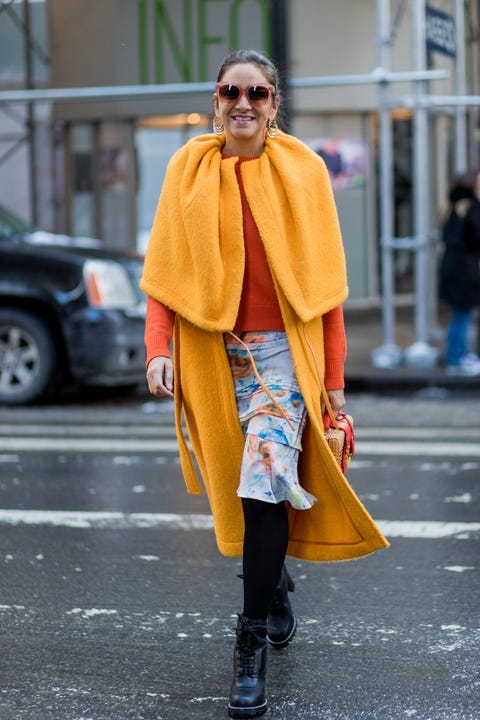 Laure Heriard
Great on a jumper and a bloom-like Céline topper.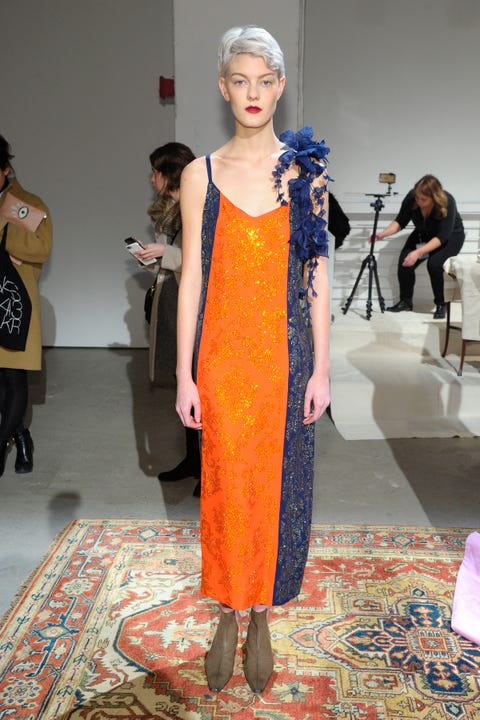 Rosie Assoulin
Like we learnt in art class, blue is the best complement. (A corsage works too.)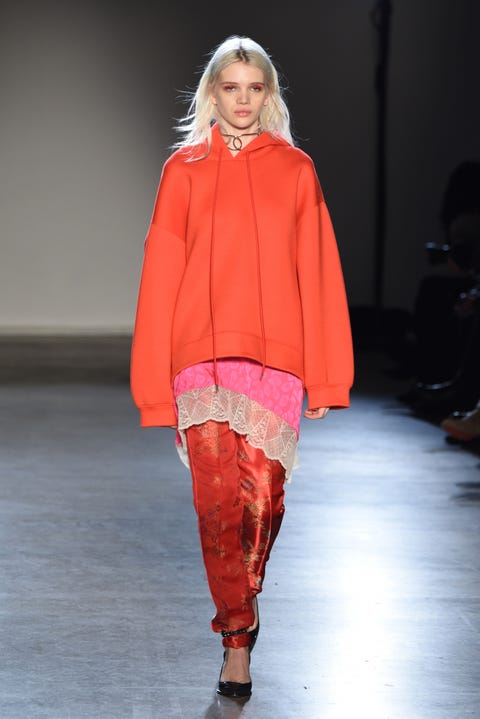 Zadig & Voltaire
Though our favorite pal for orange might just be pink, shown here as the edge of a lacy slip dress.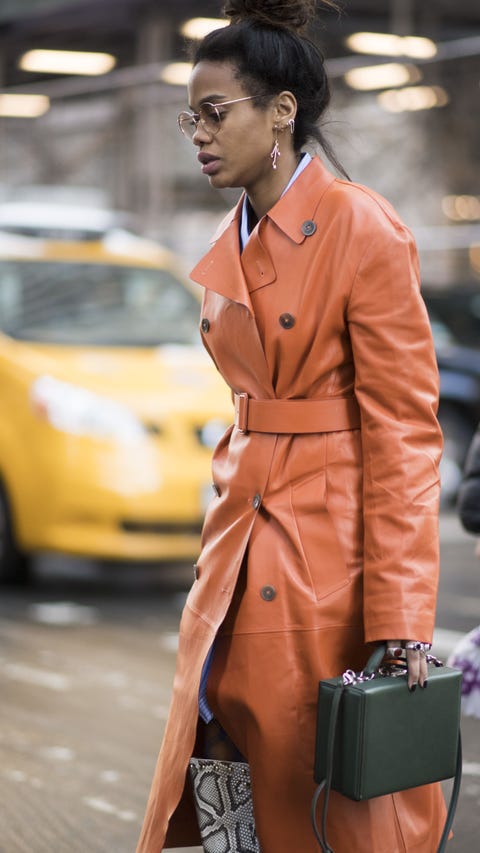 Jan-Michael Quammie
In the tangerine Jil Sander trench of our dreams.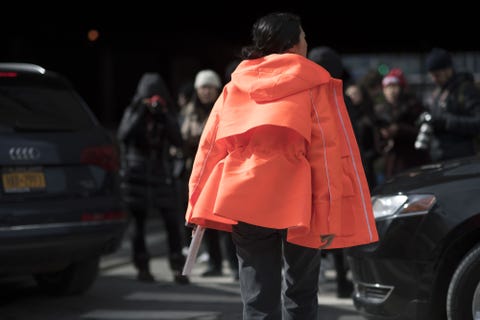 Showgoer
The best way to make sure neither the street-style photographers nor oncoming vehicles ignore you.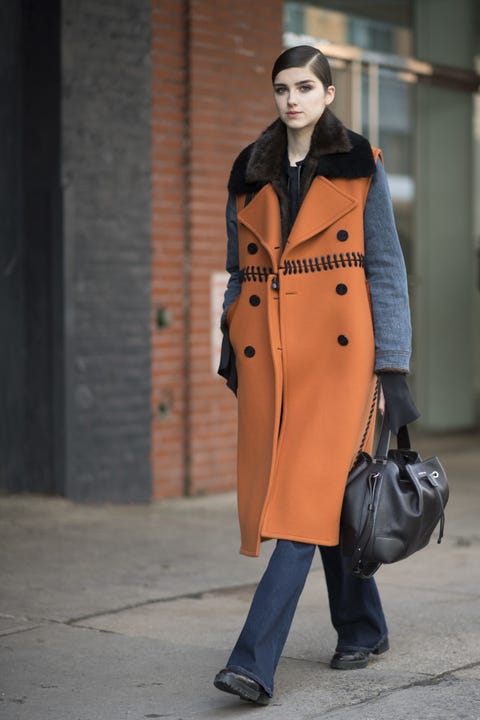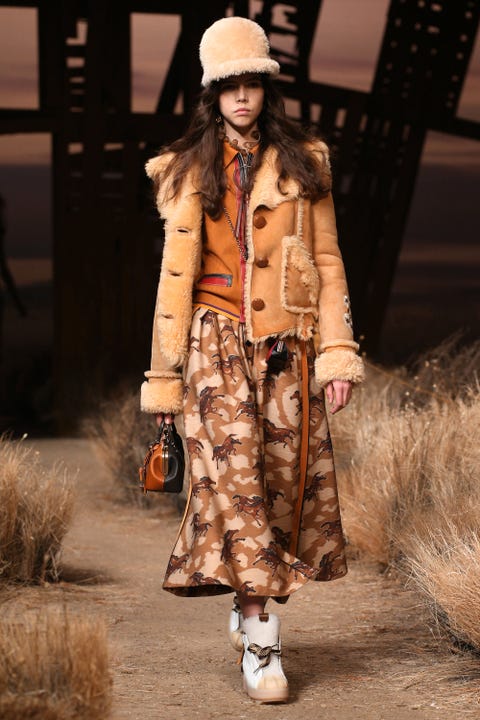 Coach
You know, just doing HTT burnt orange in the '70s prairie.
This content is created and maintained by a third party, and imported onto this page to help users provide their email addresses. You may be able to find more information about this and similar content at piano.io