The Best Emerging Designers at New York Fashion Week
Small(er) brands, big collections.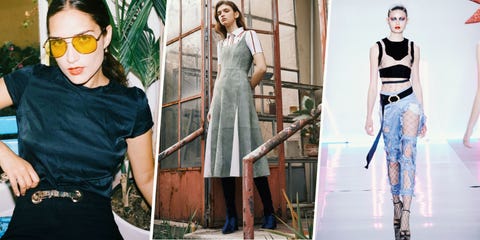 Instagram, courtesy, Getty
With big budgets, big names lining the runway, and big decisions to simply up and move the whole production to distant shores, Fashion Week might seem like a game for big fish. But not so: As NYFW Fall 2017 proved, some scrappy minnows are swimming steadily upstream with relatively limited resources but endless vision. (Really mixing my aquatic metaphors here, but you get it). Ahead, eight up-and-coming designers primed to take the NYFW pond by storm.
This content is created and maintained by a third party, and imported onto this page to help users provide their email addresses. You may be able to find more information about this and similar content at piano.io