The Best Emerging Designers at New York Fashion Week
Small(er) brands, big collections.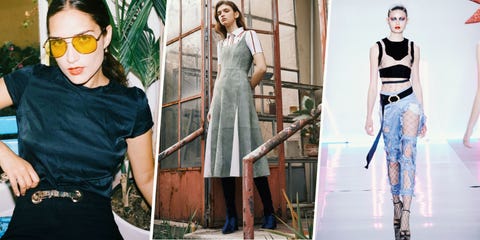 Instagram, courtesy, Getty
With big budgets, big names lining the runway, and big decisions to simply up and move the whole production to distant shores, Fashion Week might seem like a game for big fish. But not so: As NYFW Fall 2017 proved, some scrappy minnows are swimming steadily upstream with relatively limited resources but endless vision. (Really mixing my aquatic metaphors here, but you get it). Ahead, eight up-and-coming designers primed to take the NYFW pond by storm.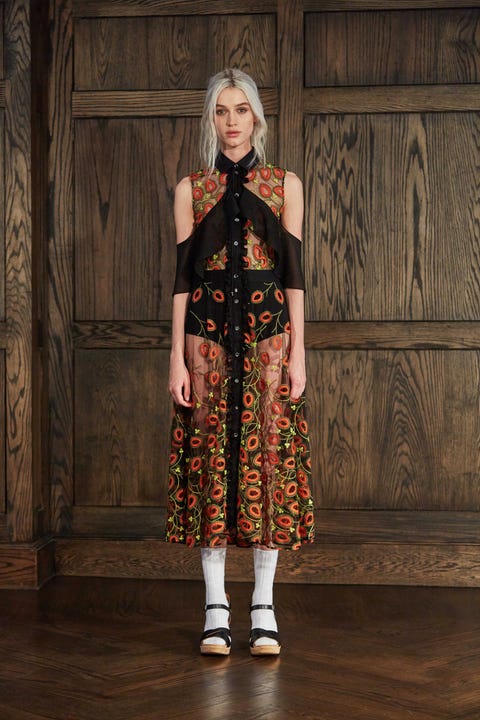 For the impressive brand's third presentation, designers Anne Deane and Jacob Park took last season's lost-in-the-big-city Little Bo Peep to school, referencing "off-duty" academics with high collars and pussy bows, and continuing their artist collaboration series with Emily Russell's watercolors. Look to this duo for clever, not-too-sweet sportswear and the coziest knits.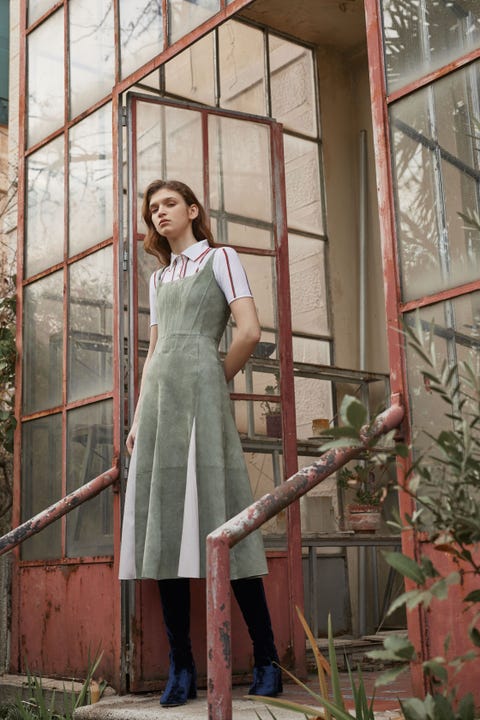 In a word, this up-and-coming brand's Fashion Week display was lovely. But beyond that, the tailoring and hand-knit sweaters and lace-panel cocktail dresses were impeccably made and personal—this writer spent a good five minutes in front of a claret flight jacket inspired by a long-ago, trailblazing aviator relative. It's not every day such beautiful clothes come with equally beautiful stories.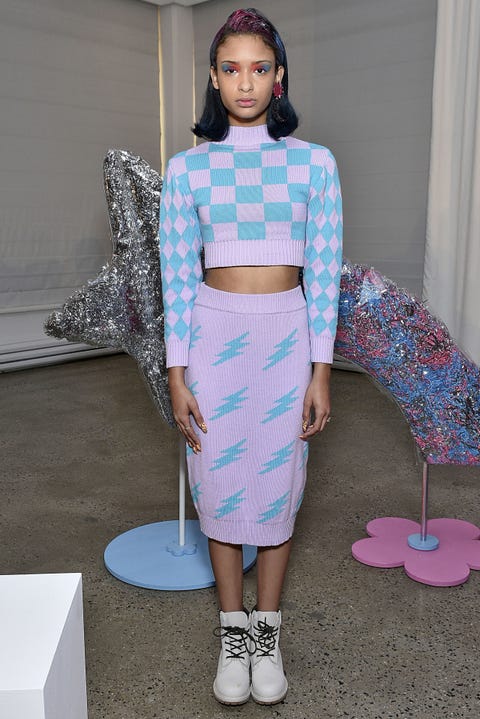 As you might have guessed, yes, My Little Pony was an inspiration (Hasbro was a partner), and, yes, Katy Perry is all over this Lisa Frank fever dream of a Canadian label. Maybe a prescription of fluoro and fruit prints is just what the doctor ordered.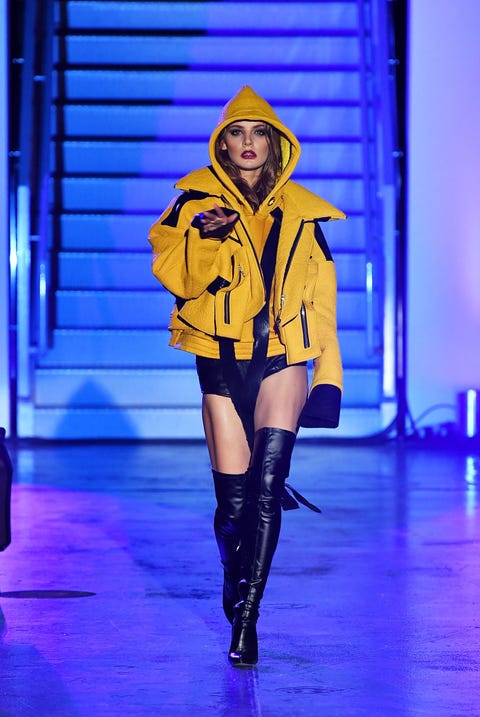 Think Philipp Plein's showmanship, minus the pyrotechnics (for now). For Fall 2017, the Chinese designer tackled environmental protection at the Intrepid Museum, sending gas-mask-clad models down the runway. That's one way to make a statement.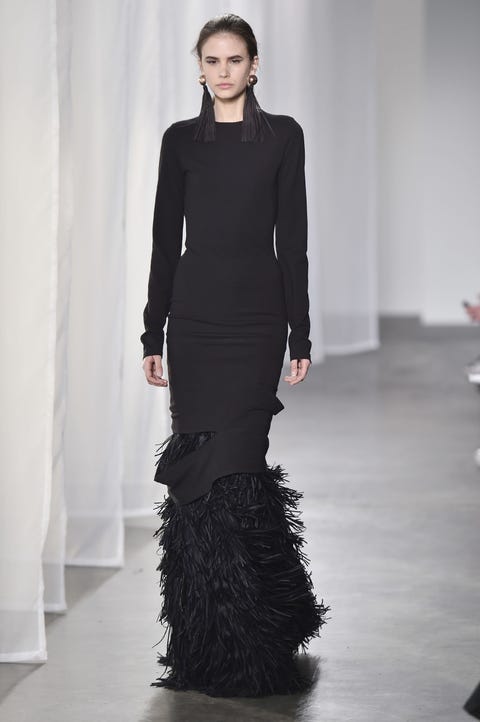 For his fourth year showing, the LVMH Fashion Prize nominee a) made us desperately want every coat in the elegant, ladylike lineup, and b) did some truly intriguing things with fringe.
Live from Sydney (kinda), it's more clean-yet-slightly askew separates along the lines of Beaufille and all those other nouveau-minimalist brands with dedicated Instagrams. Give the people the aesthetic they want, we say, even if that involves a rather interesting armpit-sideboob cutout.
This content is created and maintained by a third party, and imported onto this page to help users provide their email addresses. You may be able to find more information about this and similar content at piano.io