I've Scoured the Nordstrom Anniversary Sale—These Are the Best Fashion, Beauty, and Home Items, Hands Down
From bubbly summer bags to fine jewelry.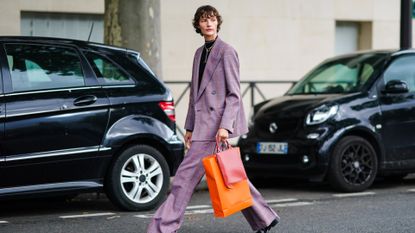 (Image credit: Edward Berthelot/Getty Images)
Nordstrom is one of the most popular department stores in the country, serving as a one-stop shop for high-end fashion, beauty, wellness, and even home items, from affordable finds to designer picks. And while it's one of my go-to stores all year round, I linger especially long on their site during Nordstrom's Anniversary Sale, during which hundreds of their most popular items have their prices slashed like never before.
But the sheer number of items on sale can make shopping overwhelming, so I've sifted through each category of Nordstrom's site to find the absolute best picks in the sale. Hurry, though—these items are known to sell out quickly, and the sale only runs from July 17 through August 6.
Best Fashion Items in Nordstrom's Anniversary Sale
Best Beauty Items in Nordstrom's Anniversary Sale
Best Home Items in Nordstrom's Anniversary Sale