The 11 Most Comfortable Shoe Brands, According to Editors and a Podiatrist
Never choose between form and function ever again.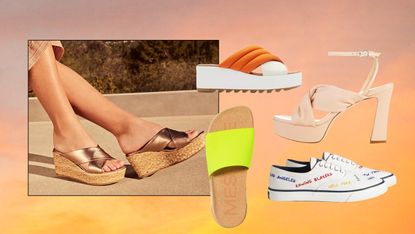 (Image credit: Future)
Marie Claire Newsletter
Celebrity news, beauty, fashion advice, and fascinating features, delivered straight to your inbox!
Thank you for signing up to Marie Claire. You will receive a verification email shortly.
There was a problem. Please refresh the page and try again.
There are few aspects of fashion more notorious for causing discomfort than shoes. Style fiends find themselves stowing emergency Band-Aids in their wallets and extra pairs of flats in their bags, donning painful cuts on their Achilles tendons, and limping at the end of a long night—all because of the idea that comfort must be sacrificed in the name of style. However, there are a number of comfortable shoe brands out there that look and feel great, creating loafers, flats, heels, and more types of shoes designed to last for years to come.
But how do you identify whether a shoe will be comfortable when you're shopping? And which brands are best known for creating long wear-friendly styles? To answer these questions and more, I asked Marion Parke, a podiatric surgeon and founder of her eponymous comfortable shoe brand, for advice on all things comfort. Get ready to break up with blisters.
What to Look For in a Comfortable Shoe Brand
When hunting for comfortable shoes, many shoppers pay attention first and foremost—if not exclusively—to the height of the shoe's heel. However, Parke points out, "When it comes to comfort, heel height isn't everything. I think many women have worn a high heel for several hours and also worn a flat that was torture after only a few minutes."
Instead, she says, one should pay attention to other important factors, the primary of which is fit. "The key is fit throughout the shoe and avoiding slippage," she says. "Slippage is the number one cause of discomfort in a shoe."
Parke also emphasizes that fabric can make or break the shoe-wearing experience. For instance, she says, "Leather and suede will soften and stretch with wear over time. Patent leathers tend to be stiffer and take a bit longer to soften."
Parke reminds us that there are two soles to be mindful of when shopping for comfortable shoes: the insole and the outsole.
"For us, we of course spend a great deal of time, effort and resources on our insole," Parke says of the production process for her own shoe brand. She says the using high-quality material for the insole that disperses pressure, follows the natural curves of the foot, and molds to the individual's foot over time is essential for creating a premium comfortable shoe.
In terms of the outsole, though, much is up to the individual's preferences and needs. "For an outsole, comfort really depends on the activity of the wearer," she explains. "For example, a hiker won't be as comfortable in footwear with a thin outsole as they would be in a thicker outsole with more shock absorbing properties."
What to Avoid
Just as there are certain qualities that make a shoe comfortable and suited for all-day wear, there are also characteristics that can make a shoe unbearable for day-to-day life. Luckily, there are ways to check shoes' suitability for everyday wear, especially if you're shopping in person.
Lack of Support and Flexibility
"When shopping for shoes, whether you are shopping in person or once you have the shoe delivered at home, I recommend holding the shoe from heel to toe and flexing it to see where it bends," says Parke. "A supportive shoe will bend only through the widest part of the toe box. I don't recommend wearing a shoe that bends through the arch for extended periods of time during weight-bearing activities."
Weight-bearing activities include climbing stairs, dancing, jogging, and even walking for long periods of time. So if you're a city dweller who often catches themself running for the train, or if you enjoy leisurely lunchtime walks, prioritize a supportive shoe that won't bend at the arch.
The bane of every shoe aficionado's existence is, of course, blistering. These uncomfortable sores are painful, take ages to heal, and can easily become infected, but Parke says that they can be easily understood—and avoided.
Many people attribute blisters to the certain fabrics, like leather and vinyl, but Parke says that it's not so simple. "Blisters are often caused by motion in a shoe (i.e. when the foot slips or shifts around) more than a particular material," she explains. "There can sometimes be a fine line between a well-fitting and a poorly-fitting shoe, where it is not too tight, not too loose, or a strap or top line hits in the right or wrong spot."
And if the shoe fits perfectly but still chafes against your ankles? Consider getting the pair stretched, especially if the shoes are leather.
"In general with leather shoes, it's better to go with a tighter shoe and have it stretched over any tight areas at a shoe repair shop," says Parker. "Basically, when trying to decide on a shoe size, buy the shoe that fits your foot length from heel to toe; and if more volume is needed, then have the shoe stretched at a shoe repair shop."
While there are a number of shoe brands that design all their pieces with comfort in mind, there's no such thing as an all-occasion shoe. Any shoe can be uncomfortable, or even inappropriate, if worn during the wrong occasion.
"When it comes to shoes recommendations, I like to ask where someone is planning to wear them and what the ground or surface will be like," Parke says. "For example, if you're going to a garden party, then avoid stilettos and kitten heels and opt for a flat or a wedge."
Similarly, your ultra-comfy flats or boat shoes might be great for work, but they'll undoubtedly become uncomfortable on a long nature work. And most sneakers, while suitable for walking and running, do not have the right grips on the bottom for safe hiking.
The Best Comfortable Shoe Brands
Marion Parke
Of course, Parke highly recommends her brand, aptly named Marion Parke, for those looking for a premium comfortable shoe. Parke uses her experience as a podiatric surgeon when creating her designs, focusing on details such as block heels that "give you height and stability while standing for an extended period of time" as well as on insoles made to support the wearer's arch.
"Several things make our insole unique," she explains. "It's contoured to follow the natural curvature of the plantar aspect (bottom) of the foot. That contouring increases surface area contact between the foot and the shoe, which helps the wearer to disperse pressure rather than focusing it in a small area. Our insole has an arch support, which helps reduce foot soreness and fatigue over time. Also, we use a medical-grade material for cushioning that has similar properties to the naturally occurring soft tissue on the plantar aspect (bottom) of the foot. Lastly, our insole has a special layer that encourages the foot to be in a straighter and more stable position in high heels."
Rothy's
Rothy's is one of my personal favorite brands. They're committed to sustainability and use a zero-waste manufacturing process that includes both handcrafting and 3D knitting methods. The brand has even created revolutionary collections that take eco-friendliness to the next level, such as their partnership with Evian and U.S. Open last year, which entailed a line of chic shoes and bags made from Evian water bottles thrown away during the 2022 U.S. Open.
The result of these methods is a line of chic accessories and unbelievably comfortable shoes that are soft to the touch, look dressy, and feel even more comfortable than house slippers. They're also fully machine washable, and don't degrade or fade after each wash.
Message
If you love your trusty slides but find them uncomfortable for all-day wear, consider Message's novel take on the easy summer classic. These slides are made to feel "somewhere between barefoot and orthopedic," and are meant to provide the comfort of performance footwear as well as the style of luxury fashion. They're also made from unused, upcycled wine corks (each pair is comprised of about nine), resulting in a material that's durable, bendable, moisture-wicking, and even odor resistant. Over time, these shoes mold to the unique shape of the wearer's foot, making them your new go-to summer shoe for any occasion.
B.Ø.C. by Børn
B.Ø.C. is a line of shoes designed for comfort and inspired by the artisanal look of women's shoe brand Børn, of which it is a subsidiary. The shoes are designed to look elevated and suitable for work, events, and casual everyday wear, but with craftsmanship that prioritizes comfort above all else. These shoes feature cushioned footbeds and lightweight, flexible outsoles that make them uniquely designed for walking and long-term standing. They're great for professionals like teachers, who spend all day on their feet, and for people who live in large cities and find themselves walking much of the day.
SOREL
Founded in 1962, SOREL started as a boot brand focused on created durable footwear that effectively protected the wearer without sacrificing an ounce of style. Since then, the brand has evolved to include a number of other shoe styles, including sandals, sneakers, and, of course, many types of boots. The brand's pieces are unique, bold, long-lasting, and incredibly lightweight. SOREL is also working to become more and more sustainable, and currently incorporates upcycled materials and waterless dyes into their production.
Vionic
Based in Northern California, Vionic's customer promise is all about finding comfort and balance. Their shoes provide substantial support that aids in improving wearers' overall bodily alignment from bottom to top. The brand creates heels, slippers, mules, sneakers, and more, all of which have orthotics built into them, but don't have the clunky look of the average orthotic shoe. Many of their products are even recommended by the American Podiatric Medical Association—a stamp of approval that's trusted and difficult to come by.
Vivaia
Vivaia was founded in 2020 with the mission of creating luxurious, fashionable footwear and accessories that are made using sustainable methods. They're also made for people on the go, with super lightweight, foldable styles that are easy to stow away in a bag or suitcase. Made from soft, breathable material, their styles are also fully machine washable and are padded at the heels for optimal comfort.
Naturalizer
Woman-led brand Naturalizer was founded in 1927, and crafts shoes made to suit the unique contours of a woman's foot. They're made to be worn all day by women who are on the move, and the brand makes just about every style you can think of, from sneakers to mules to sandals to pumps. Like many of the brands on this list, Naturalizer specializes in shoes that feel like orthotics, but certainly don't look like them.
Sperry
Sperry's instantly recognizable boat shoes are iconic, and have long been popular both on and off yachts and fishing boats, especially in the summer. Inventor Paul A. Sperry, a sailor, famously came up with the idea for the shoe in 1935 after he slipped on his boat and fell overboard, spurring him to create a comfortable pair of non-slip shoes for boating enthusiasts like him. Now, Sperry's shoes maintain their priority of comfort and safety, but come in a number of chic colors and designs for men and women, and include gender inclusive designs to boot.
Ryka
In 1987, Sheri Poe was inspired to found Rykä when she realized that athletic shoes, up to that point, had primarily been designed for the male foot. It was the first brand to make athletic shoes designed specifically for women's feet (rather than simply sizing down men's shoes, which had previously been the standard). The company prides itself on its meticulous research into the specific shape and muscle makeup of a woman's foot.
Birkenstock
Birkenstock is one of the shoe brands whose name itself is synonymous with the term comfortable shoes, and this reputation has been born with good reason. German archives as far back as 1774 list members of the Birkenstock family as cobblers in Langen-Bergheim, Germany, and the tradition has been passed down in the family ever since. Now, the beloved brand is based in Munich and has gained worldwide popularity for its comfortable, iconic sandals, along with its other styles like sneakers, boots, clogs, and more.
Breaking Shoes In
No matter how hard you try to ensure your shoes are comfortable before you buy, you may still have to take the time to break them in, especially before wearing them to a many-hour excursion like a wedding, family reunion, or even just a workday.
"I recommend breaking in all styles of shoes: High heels, low heels, closed toe, open toe," agrees Parke. "You never know when even a flat, sneaker, or otherwise seemingly 'comfortable' shoe might actually be uncomfortable for long periods of activity and weight-bearing."
To do this effectively, she suggests " wearing a new pair of shoes around the house for a few hours before wearing them for extended periods of weight-bearing." And if you can't take the time to do so, she reiterates the convenience and efficacy of professional shoe stretching.
"I can't stress the beauty and benefits of shoe stretching at a shoe shop enough," she lauds. "It really works!"
Meet the Expert
Marion Parke is a podiatric surgeon and luxury footwear designer. Motivated by her vision for footwear with intelligent design, she creates shoes that seamlessly blend thoughtful structure with elegant style. Marion brought this collection to life because, as both a woman and a foot and ankle surgeon, she saw the need for a shoe collection that is not only beautiful, but also tastefully and discreetly comfortable. Every shoe features a patented Triple insole, sculpted with impeccable precision to follow the natural curvature of the bottom of the foot. It also features an arch support, medical grade material for cushioning and added material for stability. The collection is produced by Italian master cobblers in the heart of Tuscany, using the world's most luxurious leathers and fabrics.
Celebrity news, beauty, fashion advice, and fascinating features, delivered straight to your inbox!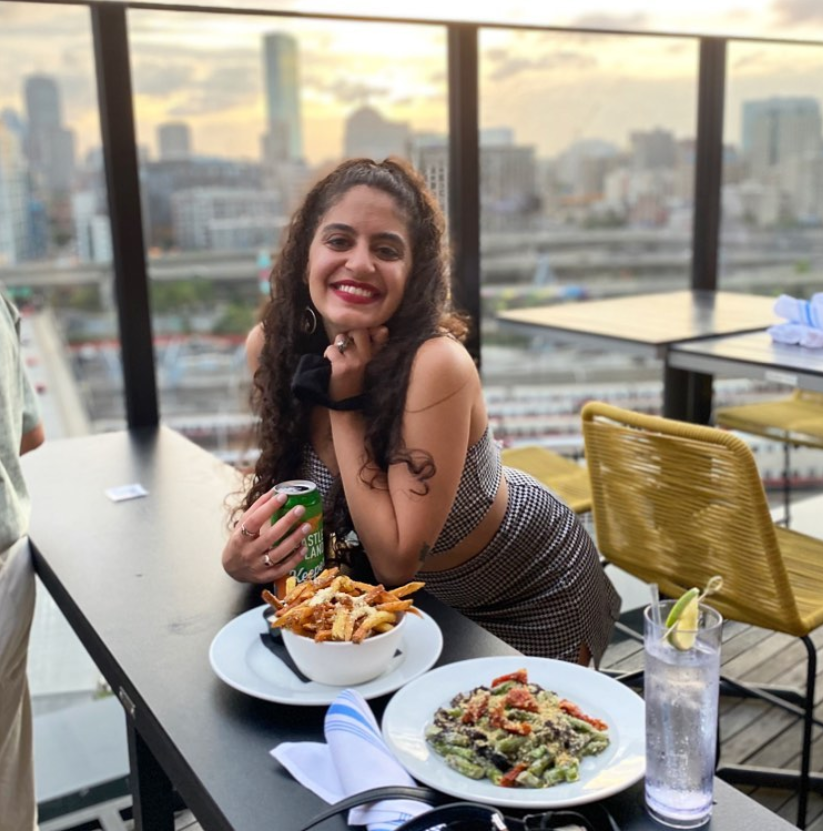 Gabrielle Ulubay is an E-Commerce Writer at Marie Claire and writes about all things beauty, sexual wellness, and fashion. She's also written about sex, gender, and politics for publications like The New York Times, Bustle, and HuffPost Personal since 2018. She has worked extensively in the e-commerce and sales spaces since 2020, including two years at Drizly, where she developed an expertise in finding the best, highest quality goods and experiences money can buy. As a film school graduate, she loves all things media and can be found making art when she's not busy writing.