London Fashion Week Fall 2013 Street Style
Now that New York Fall/Winter 2013 Fashion Week is said and done, our fabulous street style photog, Guerre of the popular blog Guerreisms, has gone across the pond to cover London Fashion Week. Here, check out London Town's most covetable outfits a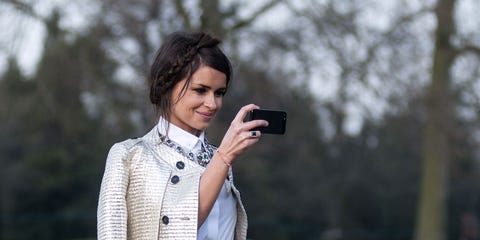 Now that New York Fall/Winter 2013 Fashion Week is said and done, our fabulous street style photog, Guerre of the popular blog Guerreisms, has gone across the pond to cover London Fashion Week. Here, check out London Town's most covetable outfits and accessories exclusively for MC.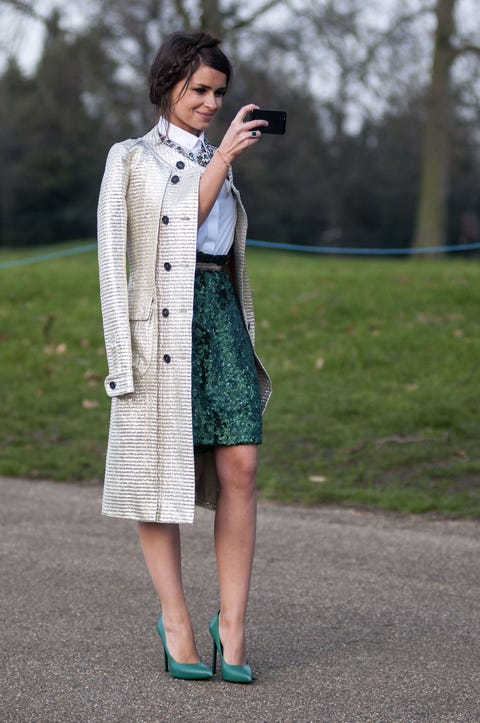 Day 5
This brocade skirt and crisp collared shirt perfectly exemplify the preppy style we've seen all over London.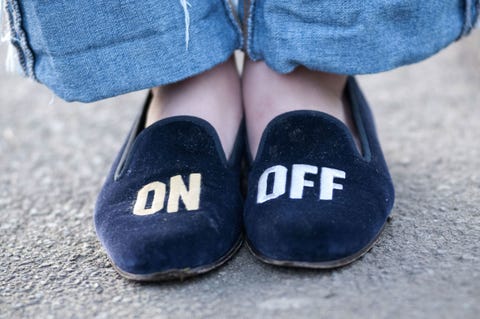 Day 5
These witty loafers are strangely versatile, and give any outfit an instant punch of humor and light-heartedness.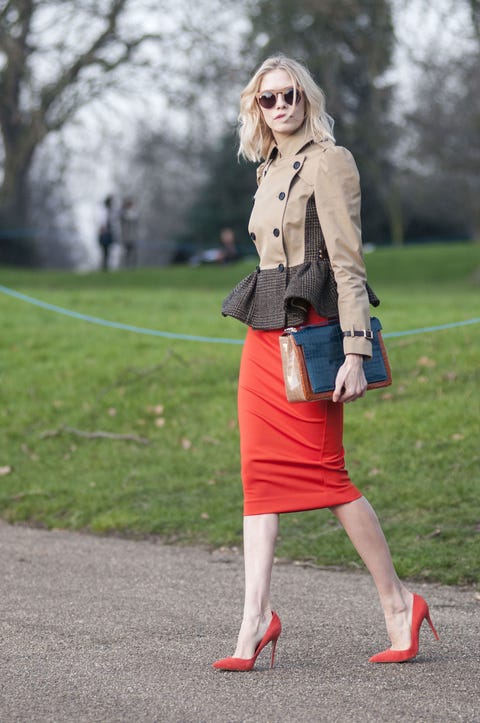 Day 5
The red in this skirt effortlessly matches the red in those pumps. We also love that shortened trench coat complete with an updated peplum twist.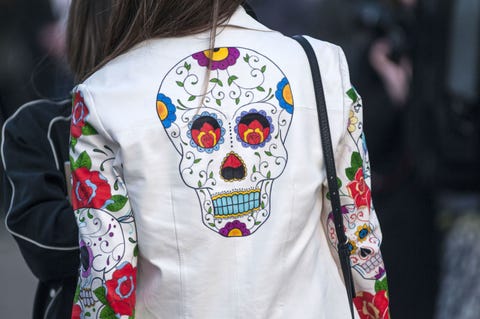 Day 5
This skull coat is equal parts sweet as it is daunting — skulls do have a tendency of doing that.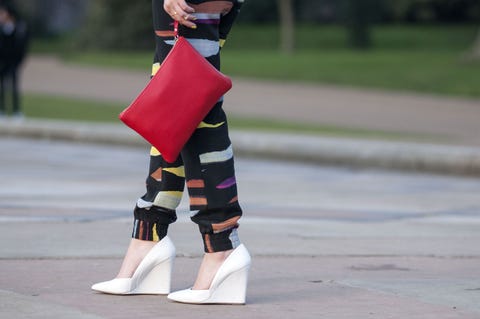 Day 5
These white wedges are serious show-stoppers, especially when worn with more distracting patterned trousers.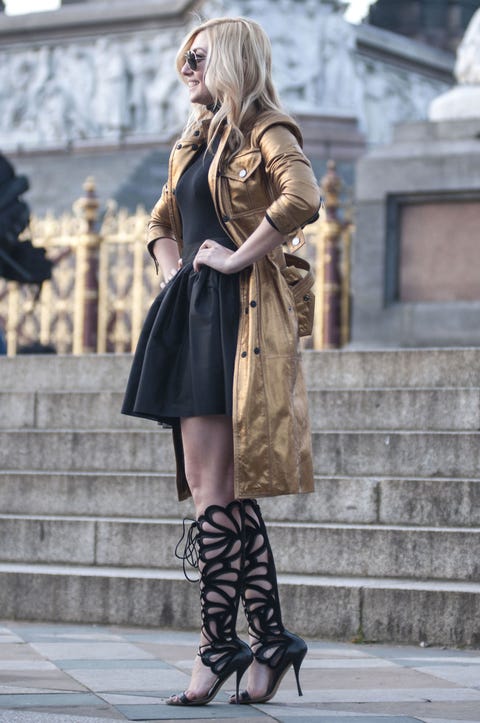 Day 5
Now we can say we have officially seen our first pair of lace-up boot sandals. No better time to debut them than Fashion Week, right?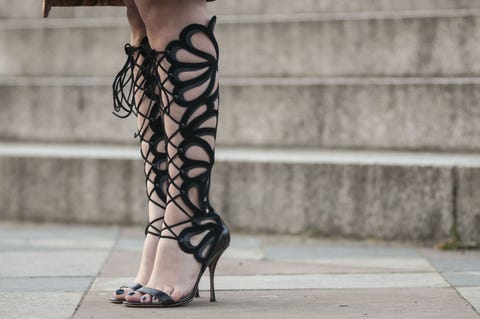 Day 5
And here's a detail shot of those boots — sandals? The jury's out on this one.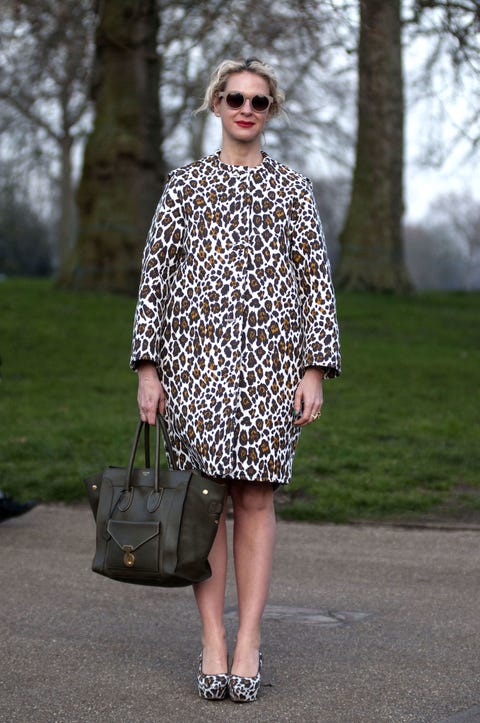 Day 5
Animal print shoes, animal print coat — it's a classic combination that, largely, can do no wrong.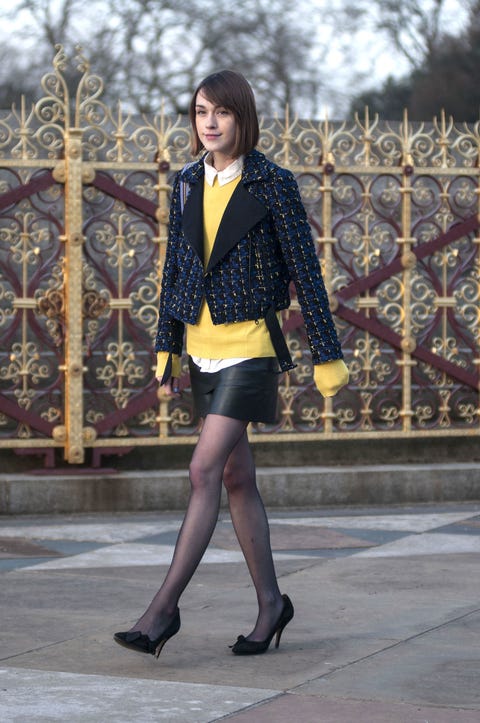 Day 5
This yellow accent sweater was the perfect choice for this otherwise understated outfit.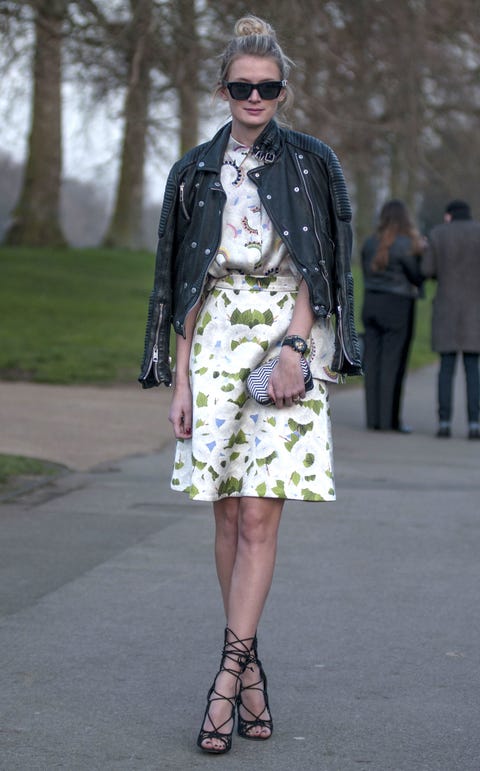 Day 5
This more feminine floral dress is excellently contrasted with an edgier leather jacket and strappy heels.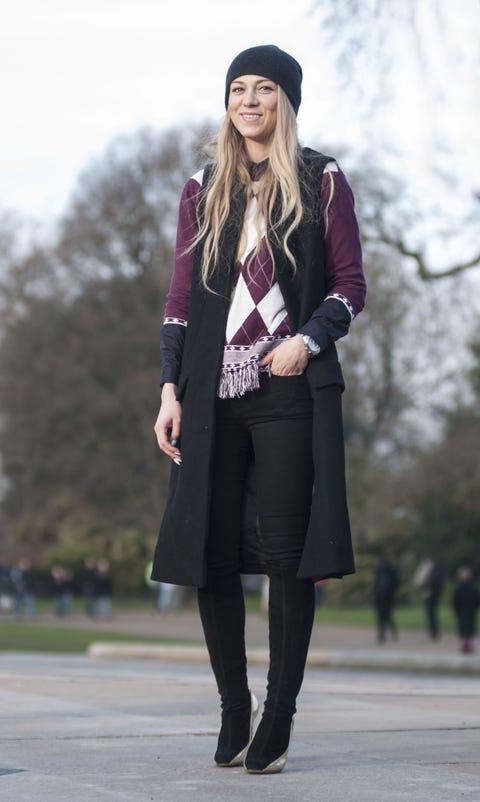 Day 5
Yet another preppy classic — the argyle sweater — takes a more high-fashion turn.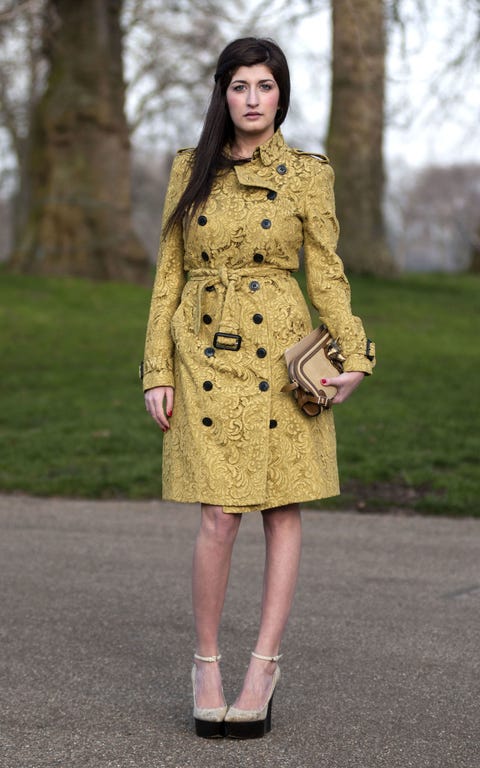 Day 5
This gold trench coat has an ornate, brocade-mimicking detail we absolutely adore.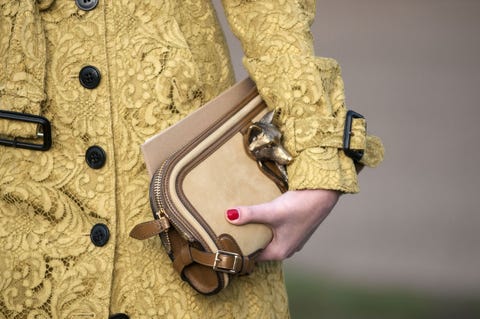 Day 5
That red nail color was the perfect choice for this coat's chartreuse shade.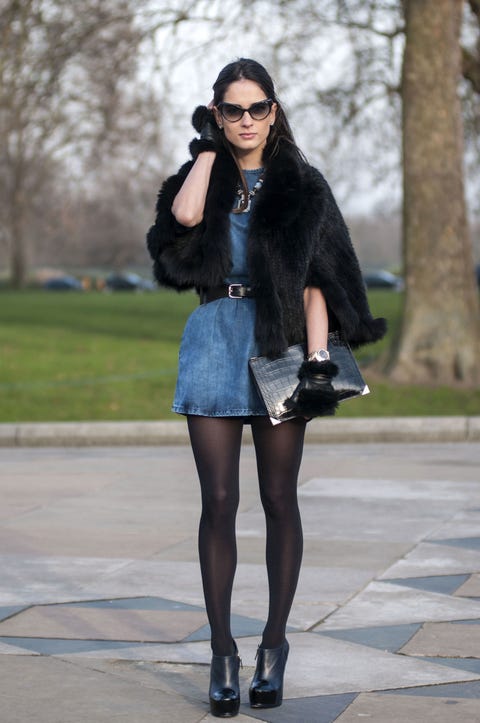 Day 5
We're always huge fans of denim, especially when dressed up a notch with a luxe jacket, shoes, and jewelry.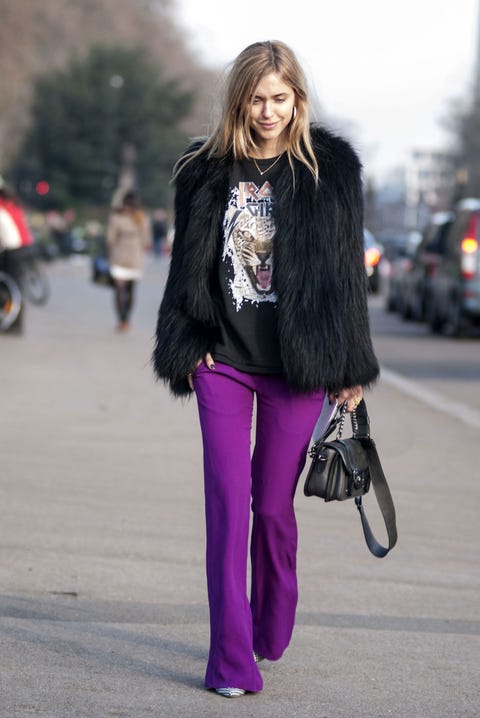 Day 5
These electric, purple pants are an incredibly bright shade that look easy to pull off with its flare leg.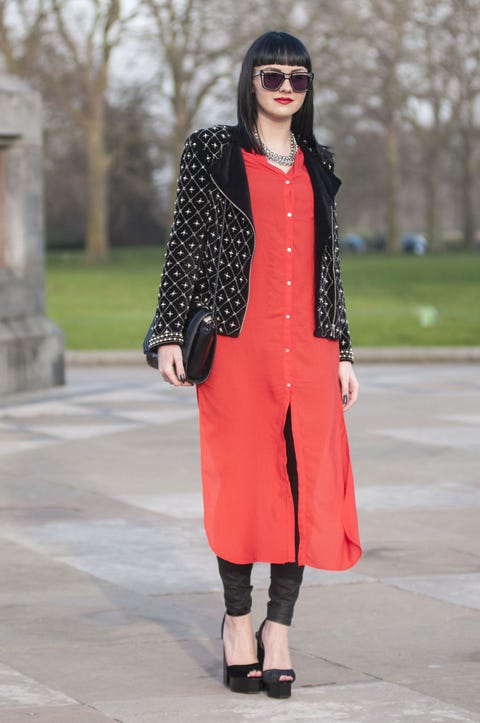 Day 5
Coral has been a huge trend on the runways this season, so it's only appropriate that we're now seeing it hit the streets.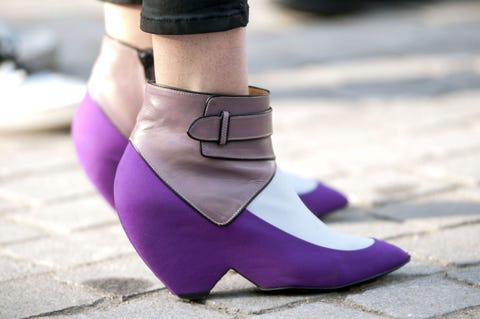 Day 5
We can't quite figure these booties out, and we're okay with that.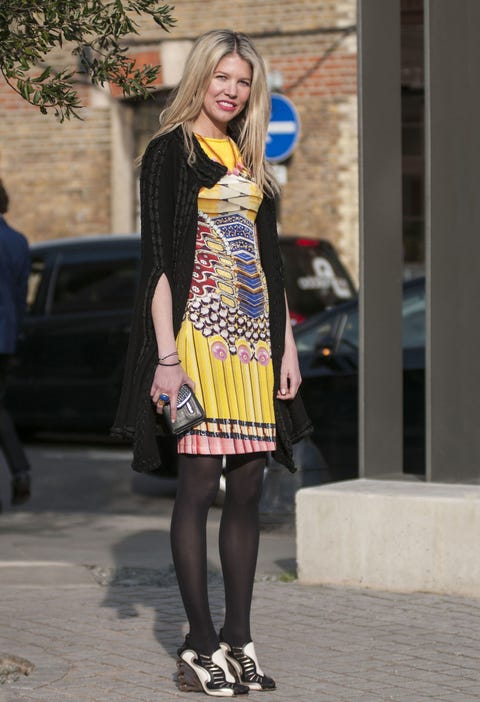 Day 5
This dress' pattern and hue are bright, but not bright enough to be toned down with black tights and a simple black coat.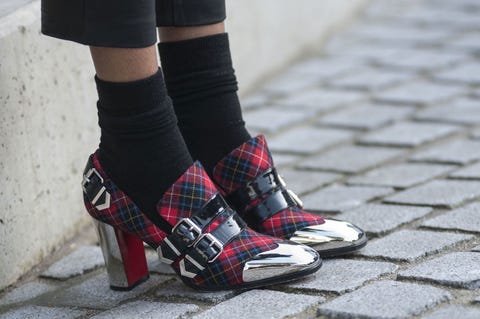 Day 5
Welcome to the UK, where plaid, kilt-influenced shoes are a thing.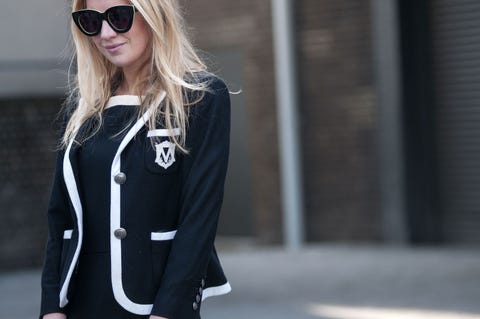 Day 5
This preppy blazer imitates the blazers of many a school uniform all over England. We wouldn't mind having to wear that every single day!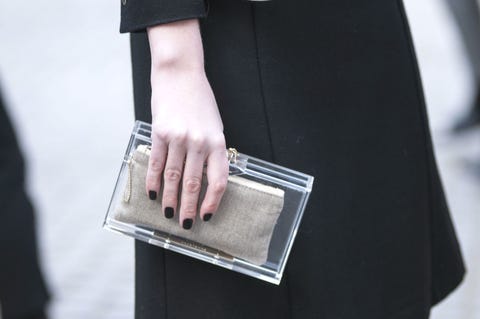 Day 4
We love the lucite clutch, but what's the point of using it if that clutch is just decorative?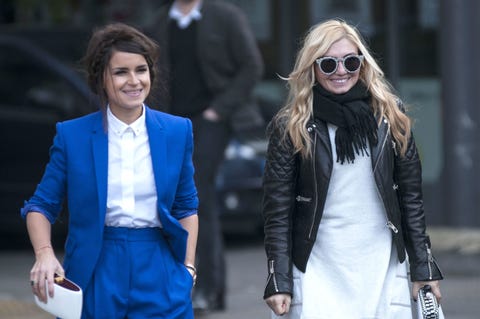 Day 4
Street style stunner Miroslava Duma looks perfectly chic in a menswear-inspired suit, while her companion wows in a great quilted leather jacket.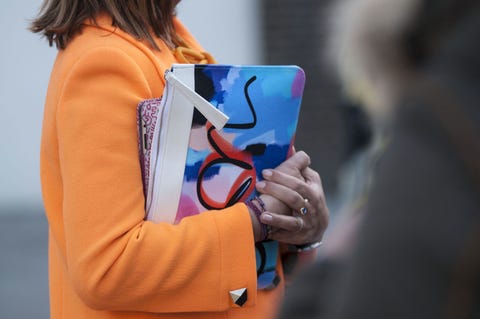 Day 4
This bright coat reminds us of orange sherbet! Now we're just craving a spoonful.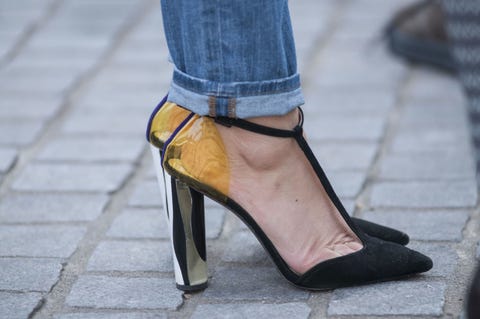 Day 4
These fancy lucite heels stand out against this casual, light wash denim.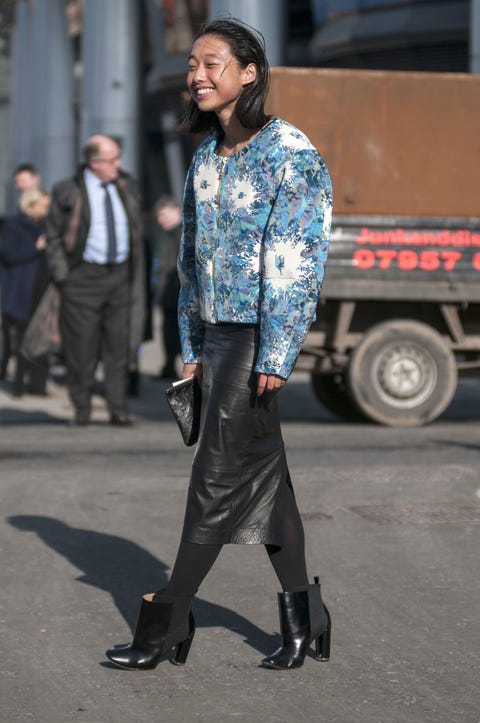 Day 4
This floral jacket has embellishments galore, but yet it doesn't take away from the edginess of her leather skirt.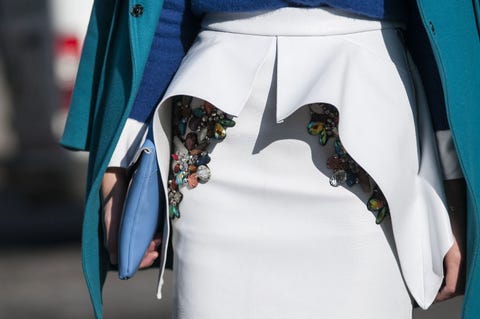 Day 4
This white skirt with an embellished under-side is any fashionista's dream.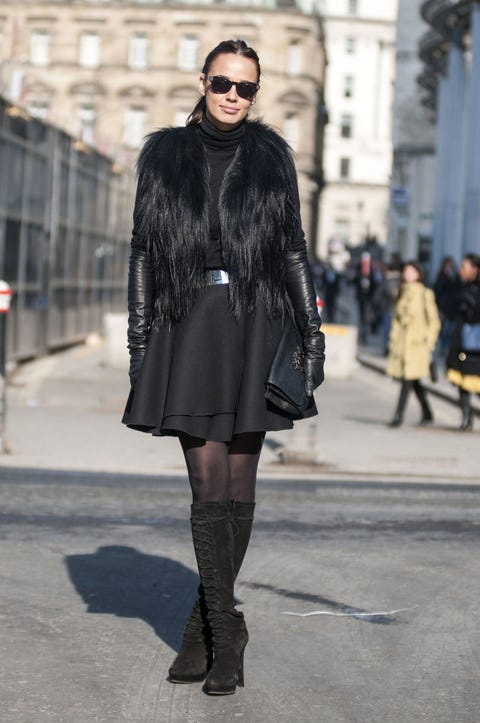 Day 4
Two of the moment trends, fur and leather, can be seen here, executed perfectly.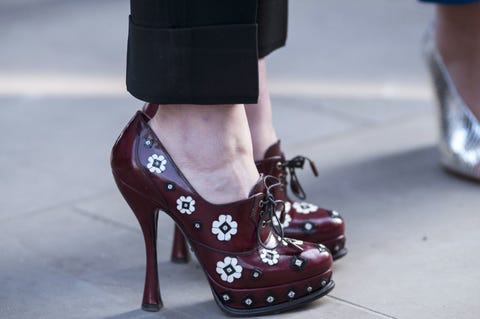 Day 4
We love these groovy, '60s-inspired platform heels.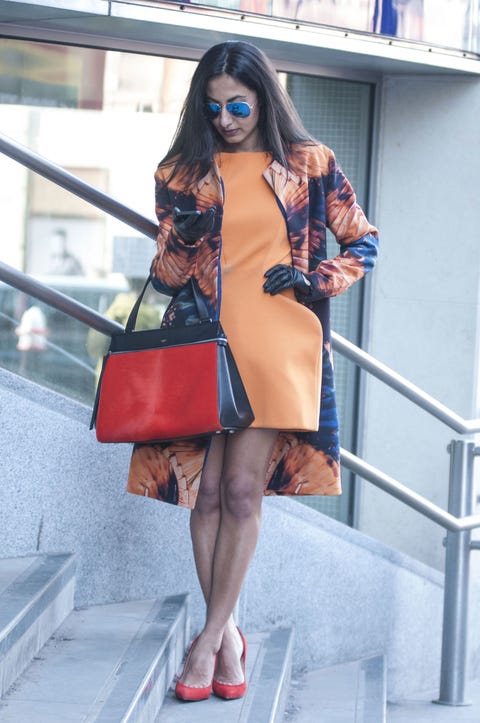 Day 4
We think it's safe to say this fashionista adores orange, wouldn't you agree?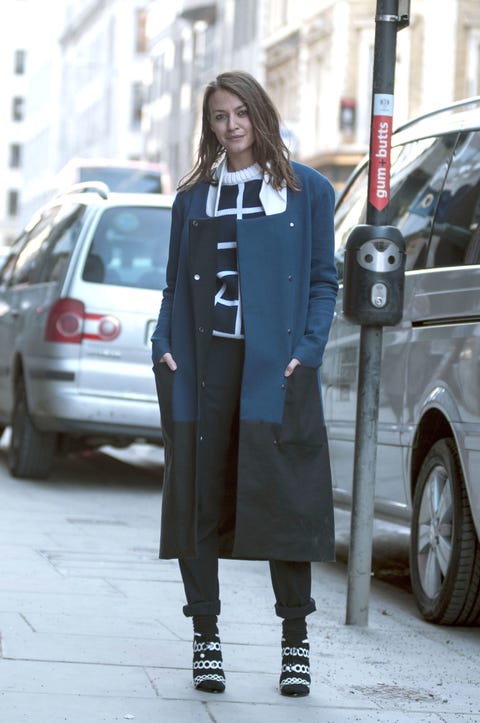 Day 4
The blue in this coat looks great against this outfit's predominant black-and-white hues.
This content is created and maintained by a third party, and imported onto this page to help users provide their email addresses. You may be able to find more information about this and similar content at piano.io