Milan Fashion Week Fall 2013 Street Style
Our unbelievable street style photog, Guerre of the well-known blog Guerreisms, has moved to Milan, the fashion capital of the world, to shoot for Milan Fashion Week. You definitely can't miss Milan's most covetable outfits and accessories exclusiv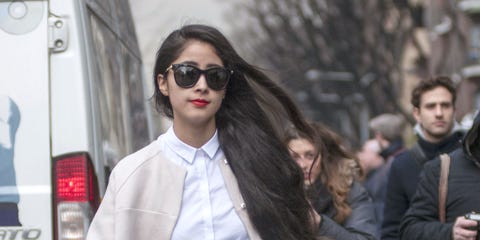 Our unbelievable street style photog, Guerre of the well-known blog Guerreisms, has moved to Milan, the fashion capital of the world, to shoot for Milan Fashion Week. You definitely can't miss Milan's most covetable outfits and accessories exclusively for MC.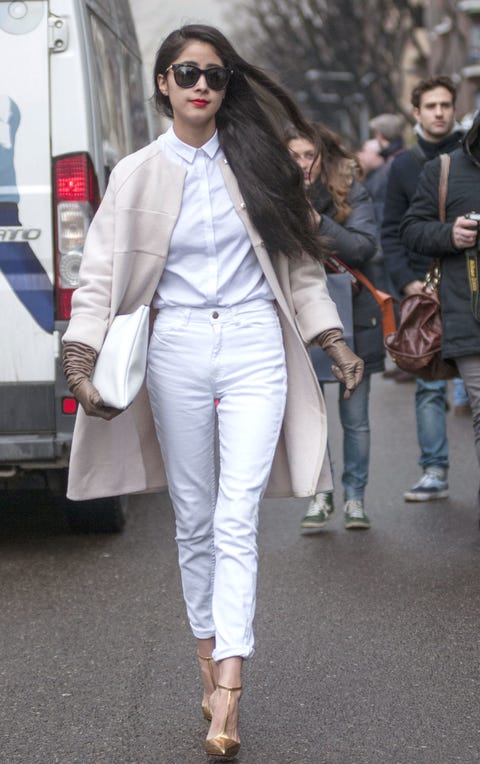 Day 6
Get on trend, people: White jeans during winter is definitely more than okay.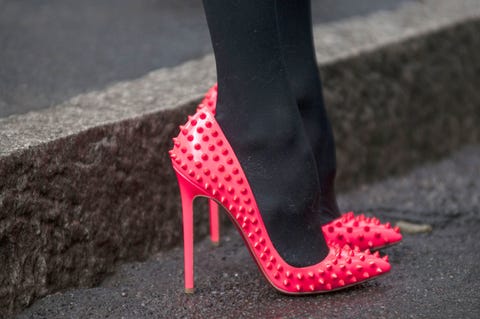 Day 6
Studded and stylish, these red pumps bring a lot to any ensemble.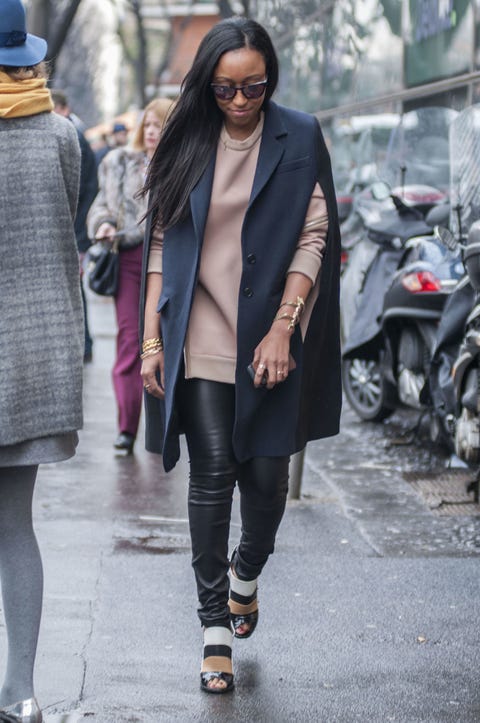 Day 6
Capes are the new coats. Take note.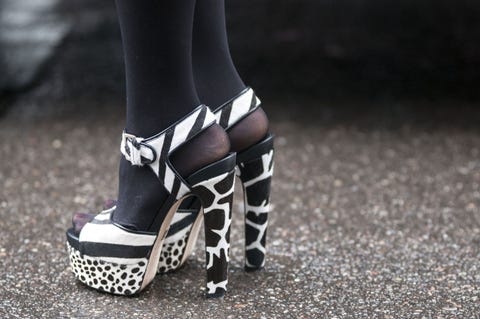 Day 6
These black-and-white platform heels are incredibly striking and surprisingly versatile — wear them with your favorite patterned dress and call it a day.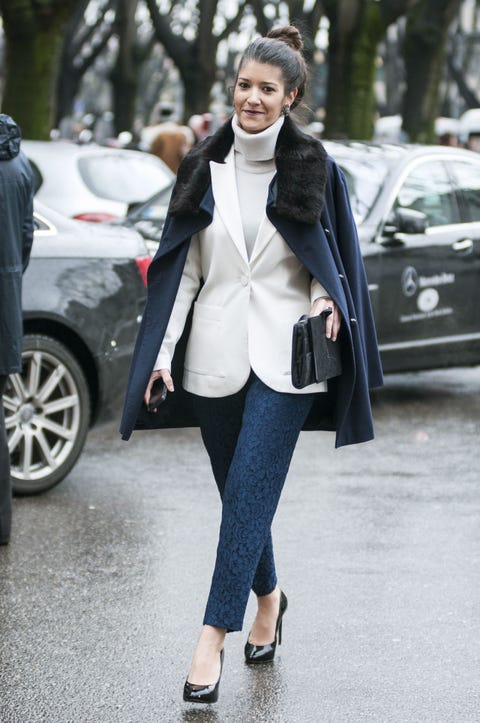 Day 6
White blazers during winter is huge for us, mostly because we intensely miss our spring wardrobe.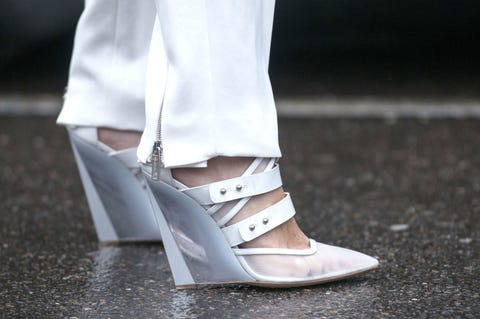 Day 6
These white, strappy heels look amazing with those zip-embellished white trousers.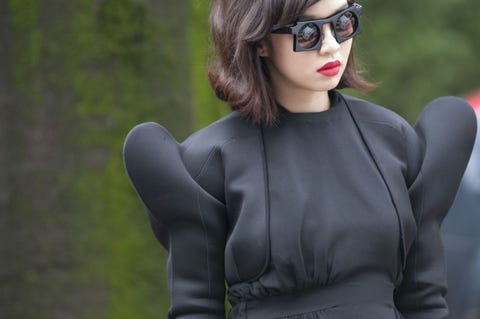 Day 6
All-black with a punch of red lips — sounds like an outfit with which we can definitely get on board.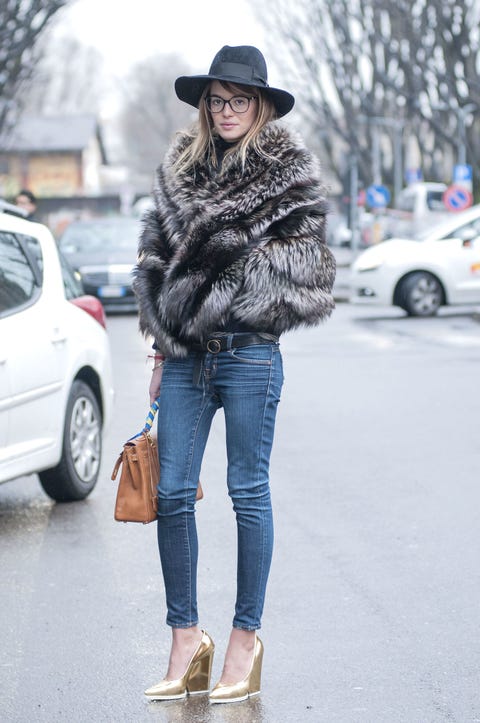 Day 6
We love the casual and formal elements both present in this ensemble.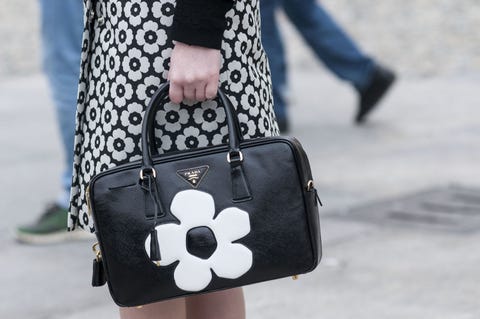 Day 6
This amazing Prada bag exudes some serious flower power.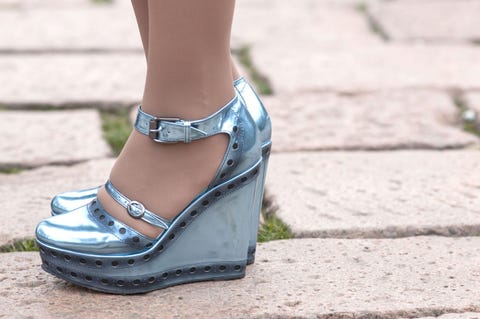 Day 6
Metallic heels are always a "do," especially when complete with a lucite wedge and colorful blue sheen.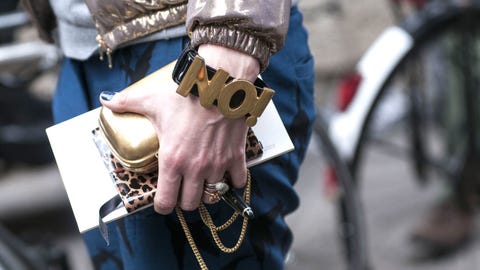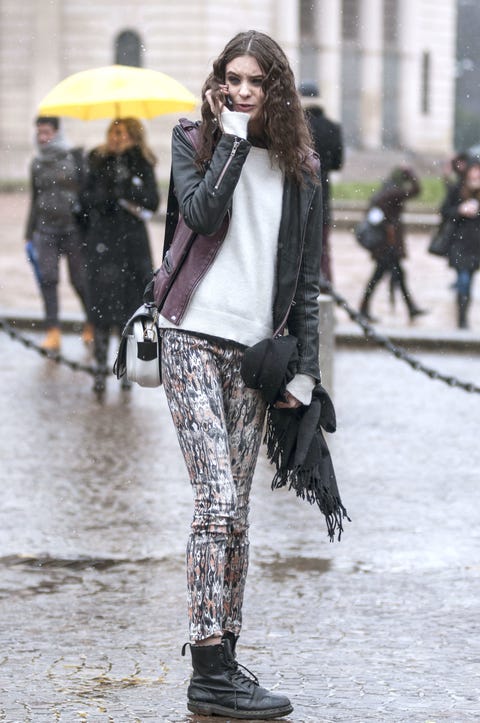 Day 6
We're not sure which aspect of this outfit we like better: Those perfectly fitting patterned pants or the super-cool black lace-ups.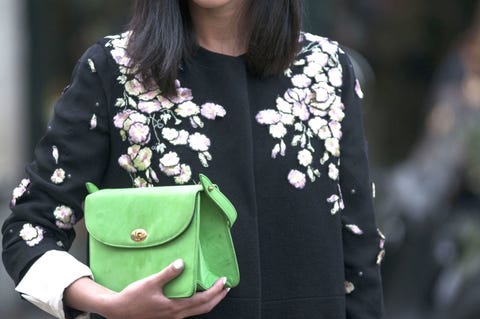 Day 6
This sweet green bag is too adorable for words, as is that floral cardigan.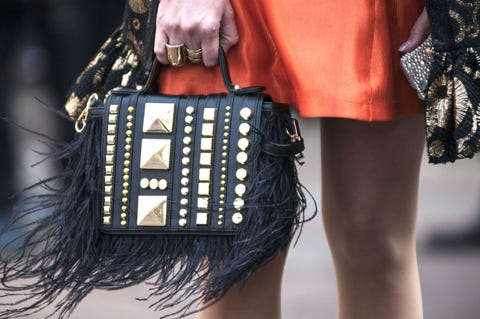 Day 6
We're obsessed with this studded-meets-fringe bag, and how it adds more than a little extra pizazz to any outfit.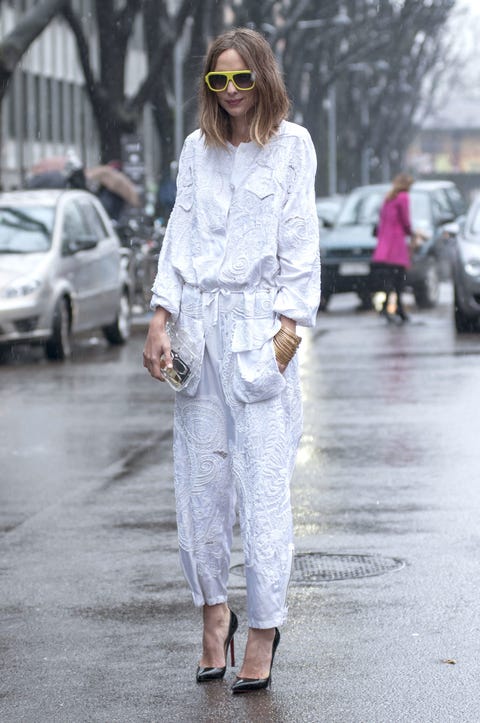 Day 5
This all-white jumpsuit is incredible, especially when worn with those electric sunnies.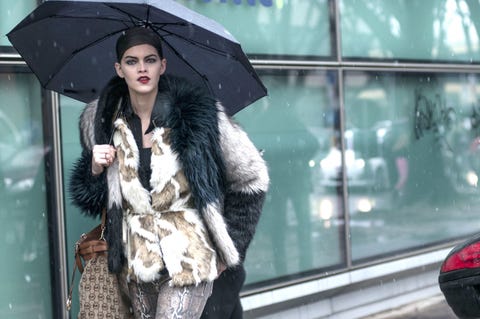 Day 5
This beauty's vampy hair and makeup look perfectly suits her dark coloring and daring outfit choice.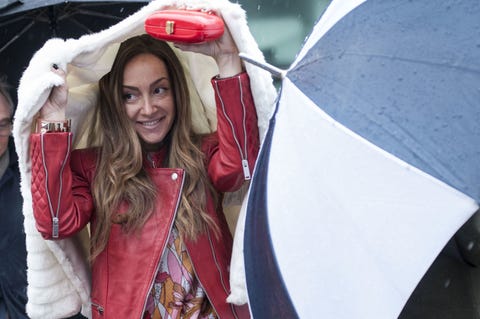 Day 5
Who needs an umbrella when you have a lovely white coat to shield your blowout?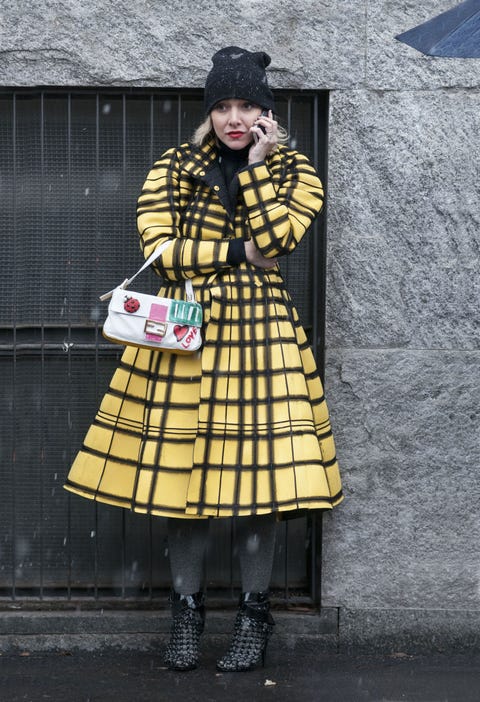 5
This oversized yellow coat — and white playful purse — is playful and stunning.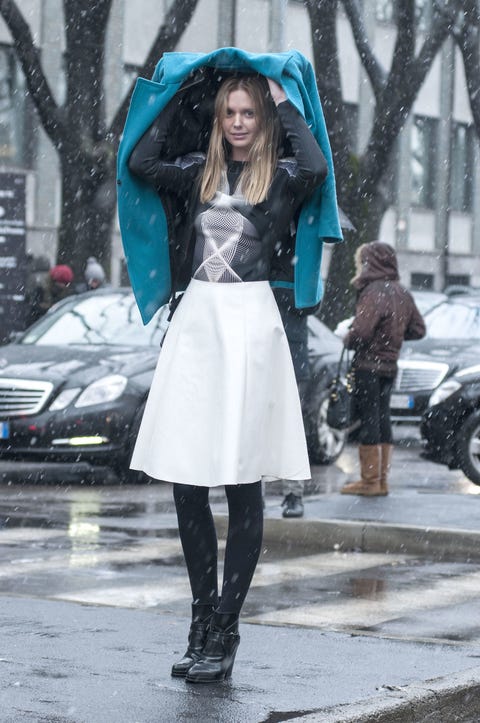 Day 5
This turquoise coat stands out among this simple ensemble's black-and-white.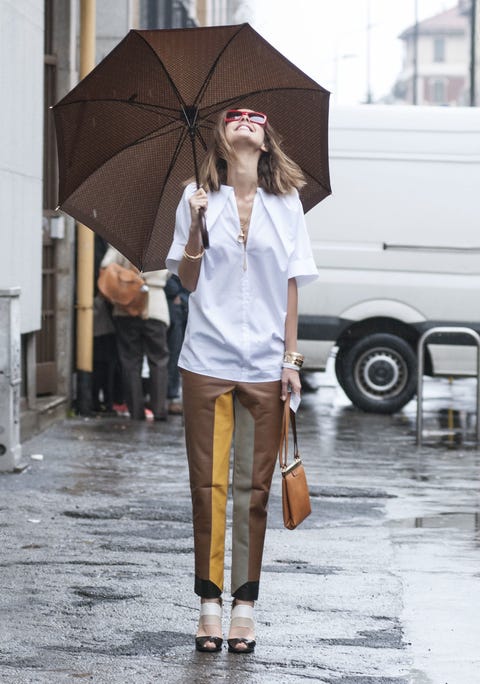 Day 5
This crisp white blouse was the perfect top to accompany these lovely patterned pants.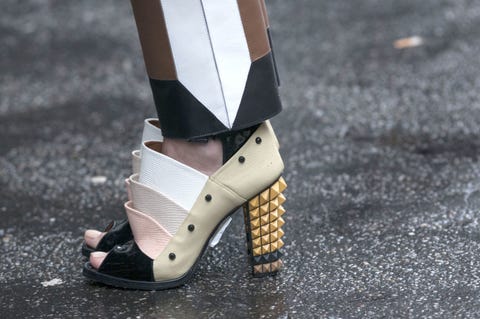 Day 5
These heels are insane, in a good way. They truly are something else.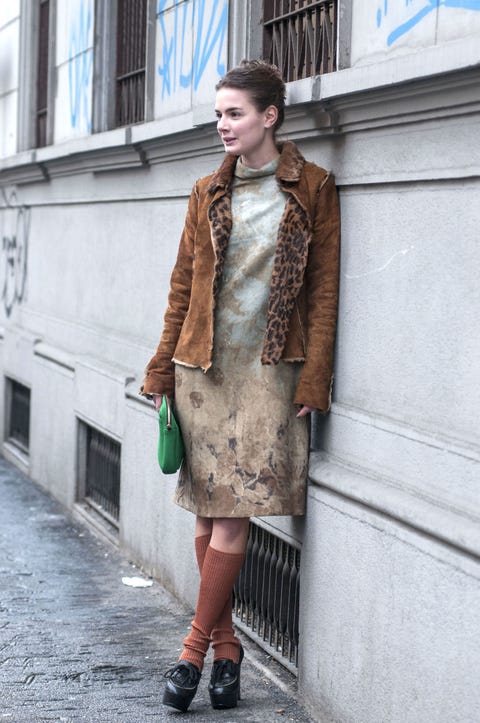 Day 5
These shades of brown all compliment each other perfectly.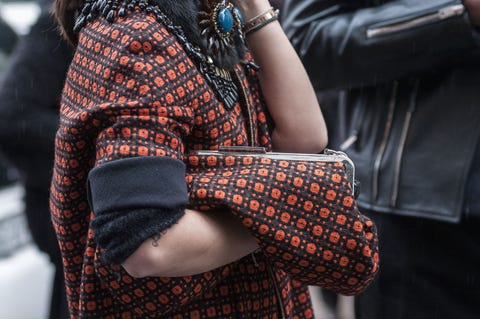 Day 5
No harm in matching your coat and your bag, we promise.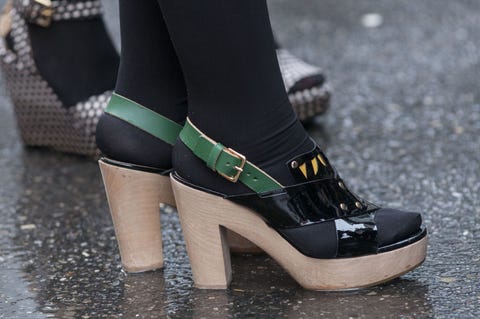 Day 5
We love how the green strap is accented against those black tights.
Day 5
This blue skirt is the perfect pop of color against an otherwise all-black ensemble.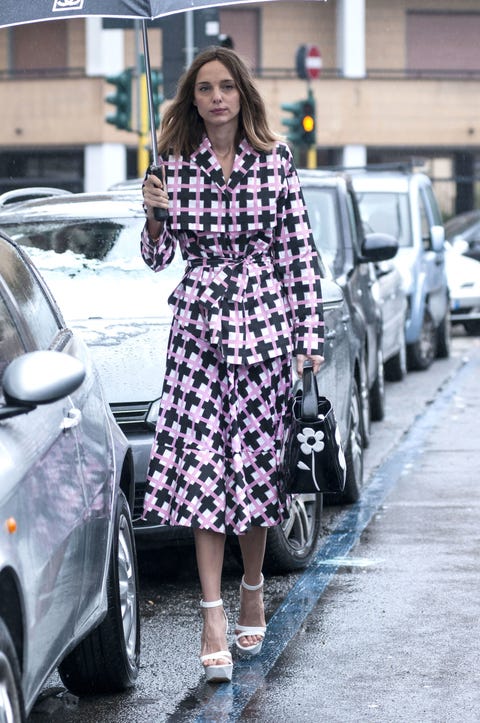 Day 5
Pretty in patterns!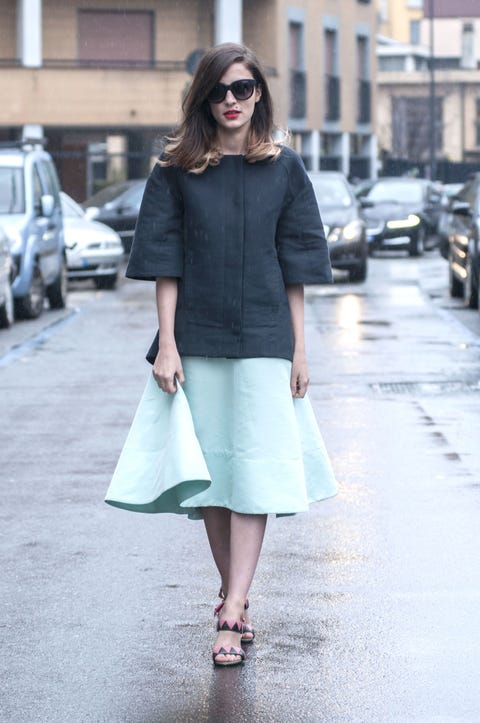 Day 5
Mint has been a huge trend in the last couple of seasons, and we're more than a little obsessed with this cool-shaded skirt.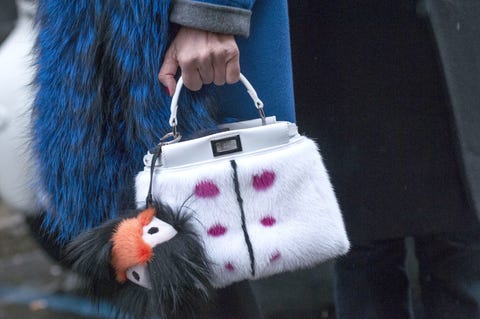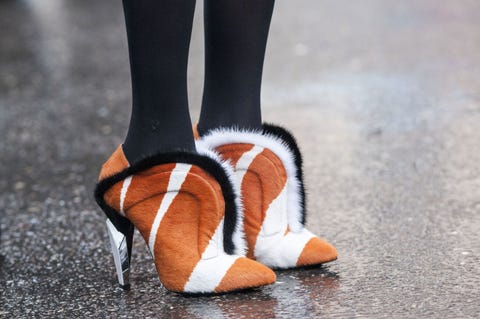 Day 5
We would remark on the trendy burnt orange of these heels, but there's so much more on which to comment that we'll just keep our mouths shut here.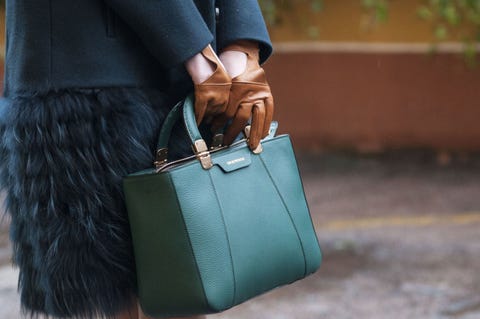 Day 5
The purse, driving gloves, and classic coat are perfectly simplistic and timeless — an absolutely beautiful look.
This content is created and maintained by a third party, and imported onto this page to help users provide their email addresses. You may be able to find more information about this and similar content at piano.io