How to Cook a Fish
Quick tips and tasty recipes for how to cook a fish.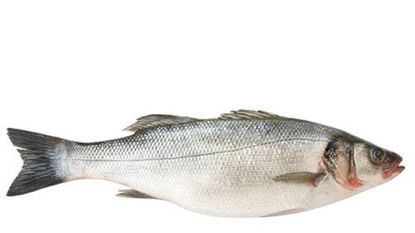 (Image credit: Ben Goldstein)
Marie Claire Newsletter
Celebrity news, beauty, fashion advice, and fascinating features, delivered straight to your inbox!
Thank you for signing up to Marie Claire. You will receive a verification email shortly.
There was a problem. Please refresh the page and try again.
JERK TUNA WITH MANGO SAUCE
"The colors and flavors of this dish will send you right to the beach. I usually serve this with Coconut Rice with Carrots." —Rick Moonen
Serves 4
Acceptable substitutes: Yellowtail (hamachi) is an expensive alternative. Try swordfish, for a change.
For the mango sauce
1 ripe mango, peeled and chopped
1 (1-inch) knob fresh ginger, peeled and grated on a microplane
1/3 cup orange juice
2 tablespoons lemon juice
Grated zest of 1/2 lemon
Combine all the ingredients in a food processor and process until smooth. Give the sauce a taste. It should be tangy, so add more lemon juice if you need it. This makes about 1 1/2 cups.
For the tuna
4 (6-ounce) pieces tuna, about 1/2 inch thick
Coarse salt
4 teaspoons vegetable oil
4 teaspoons jerk seasoning
Season the tuna with salt and rub each piece with 1 teaspoon of the oil. Rub 1/2 teaspoon of the jerk seasoning into each side of the tuna.
Heat a Foreman Grill. Grill the tuna for 2 minutes for medium-rare. Or, heat a grill pan and grill the tuna for 1 1/2 minutes on each side for medium-rare.
To serve, spoon the mango sauce onto dinner plates. Slice the tuna, and fan the slices over the sauce.
SHRIMP BOIL
"Have plenty of napkins on hand for this deliciously messy dish. You can serve them as is, or with cocktail sauce or bowls of melted butter for dipping." —Rick Moonen
Serves 4
For the "boil"
1/4 cup coriander seeds
3 tablespoons brown mustard seeds
1 tablespoon dill seeds
2 teaspoons crushed red pepper
1 heaping teaspoon allspice berries (about 24)
1 teaspoon celery seeds
1 teaspoon white peppercorns
1 teaspoon black peppercorns
1 large bay leaf, crumbled
Stir all the ingredients together. You can make this well in advance and store it in a jar out of the light. It keeps for months.
For the shrimp
12 cups water
6 tablespoons coarse salt
1 lemon
2 pounds extra-large (16-20) shrimp, in the shell
Pour the water into a large pot. Add the salt, juice the lemon into the water and drop in the lemon shell. Add the "boil" and bring to a boil over high heat. Boil for 5 minutes. Add the shrimp and bring back to a full boil. Cover and turn off the heat. Let the shrimp sit for 4 minutes, then drain and serve.
STEAMED SALMON WITH FENNEL
Serves 4
Acceptable substitutes: Char is a natural here
1 large fennel bulb
1 tablespoon toasted fennel seeds
3 large shallots, thinly sliced
2 garlic cloves, minced
2 cups vegetable stock or water
Coarse salt
4 (6-ounce) pieces wild salmon fillet, skinless
3 tablespoons unsalted butter, cut into 4 or 5 pieces
Juice of half a lemon
Coarse sea salt
Cut off the tops and remove the outer layers of the fennel bulb and cut into very thin strips; you'll be using them to line the steamer basket. Cut the rest of the fennel into large dice.
Combine the diced fennel, fennel seeds, shallots, garlic, and vegetable stock in a saucepan. Season with salt and bring to a boil over medium-high heat. Cover, reduce the heat to medium-low, and simmer until the fennel is tender, which will take 15 to 20 minutes. Strain, reserving the stock. Keep the vegetables warm.
Return the stock to the saucepan, place it on high heat, and reduce to 1/2 cup.
Meanwhile, bring about 2 cups of water to a boil over high heat in a pan that your steamer basket will fit snugly into. Line the basket with the sliced fennel and the tops and fronds. Season the salmon with salt and set it on the fennel.
Cover the steamer, reduce the heat to medium, and steam the fish for 8 minutes.
Pour the reduced stock into a blender and add about 1/4 cup of the reserved vegetables. Puree until very smooth. Then, with the blender running, drop in the butter, piece by piece. Add the lemon juice and taste for salt.
Too serve, divide the vegetables among 4 dinner plates, and set a piece of fish on top. Whirr the sauce in the blender again so it's foamy, then pour it around the fish. Toss on a pinch of sea salt and serve.
FISH COOKING TIPS
1. Fish Changes Color As It Cooks: Fish is a high-moisture protein, and as the protein cooks, it will change from translucent to opaque.
2. Watch for Cues: When you're sautéing a thicker piece of fish you can see it cooking from the bottom up; when you broil, you can see it cook from the top and bottom toward the middle. With thinner filets, you will notice a definite change around the edges. Fried food will start turning golden and then brown.
3. Broiling is one of the easiest ways to cook fish, and the best piece of equipment is a cast-iron griddle. It gets searing hot and gives you perfect caramelization. (The broiler pan that came with your stove is meant for meat.)
4. Sealable plastic bags are your best tool for storing fish. You can make ice packs with them or fill them with fillets or scallops or shrimp and set them on ice in the coldest part of the fridge. The plastic will keep the fish away from the water that accumulates as the ice melts.
5. The surest way to create a "fishy" smell in the kitchen is to forget to empty the garbage. Fish scraps — even the juices on packaging — will deteriorate quickly in a warm kitchen, so get them out of the house.
6. Steaming is another easy way to enter the world of seafood. Steaming is quick. The heat—steam—is even and enveloping, which give you more leeway in timing. It's a rare occasion when steaming results in dry fish. And it's relatively no fuss; you don't have to turn the fish. It's a particularly attractive method to use in the summer, since it doesn't really heat up the kitchen. And cleanup is easy. You just need to take a bit of care lifting steamer baskets off the heat. Steam burns can be nasty.
All recipes from Fish Without a Doubt by Rick Moonen and Roy Finamore.
Rick Moonen is chef of Rick Moonen's rm seafood at the Mandalay Bay in Las Vegas and author of cookbook Fish Without a Doubt.
Celebrity news, beauty, fashion advice, and fascinating features, delivered straight to your inbox!