Editors handpick every product that we feature. We may earn commission from the links on this page.
Drink Decor: The Prettiest Liquor Bottles to Have on Your Bar Cart
Taste good > look good, but looking good doesn't hurt.
Bar cart—acquired. Now what to put on the damn thing? Here, some suggestions that will certainly gussy up that rolling thingamajig or make really great/boozy presents. (They're wrapped! Basically!)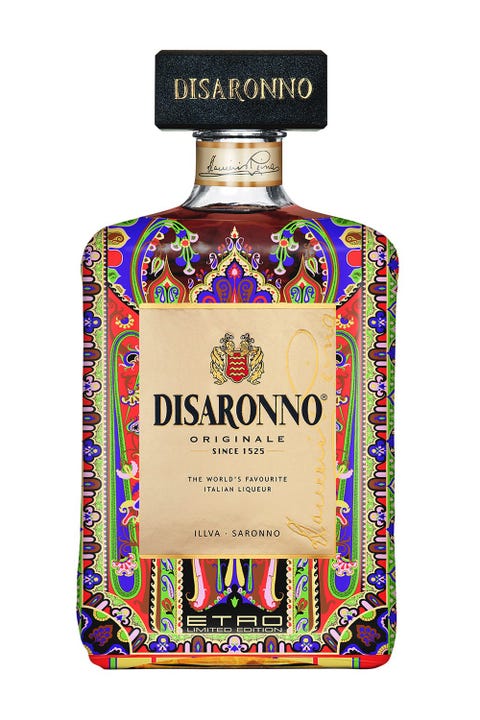 Disaronno
The limited edition Disarrono x Etro collaboration is a definite *get* for your bar cart. (Pssst…the fashion designer collaboration is also available in six mini-bottles, packaged as 3-packs. Stocking stuffer, anyone?)
$28; disaronno.com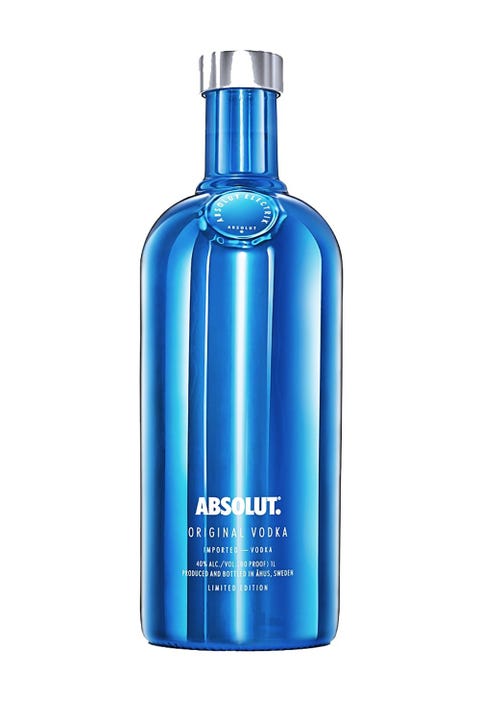 Absolut Electrik
The limited-edition bottles for Absolut come in both striking metallic blue and silver.
$25 for 750 ml bottle or $30 for 1L bottle; absolut.com
Absolut Elyx
The single estate handcrafted vodka is manually distilled in a 1921 copper rectification still known as Column 51—made entirely of copper. Now you know where the bottle idea came from. (Pssst…buy the set, get a copper pineapple or a gnome to drink out of. Plus, sleep better knowing that for every bottle sold, one week's supply of safe water gets to someone who needs it most.)
$58 for 1L bottle, $144 for gift sets; reservebar.com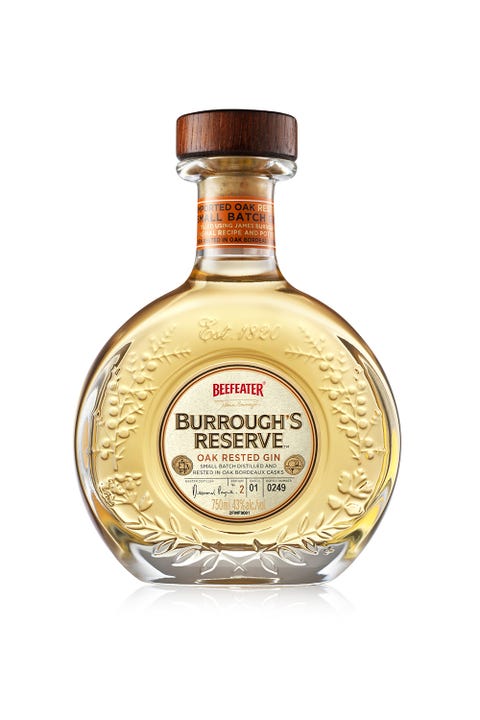 Beefeater Burrough's Reserve
The small batch, luxury gin is rested in hand-selected red and white Bordeaux wine casks.
$70; beefeatergin.com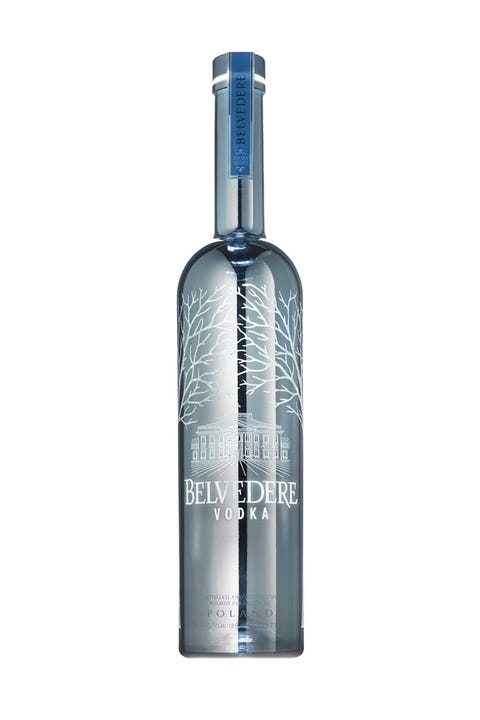 Belvedere Silver Saber
The customizable bottle can boast happy birthday sentiments or even just "VIP", plus a message. And it's *shiny*.
$170 for 1.75L; reservebar.com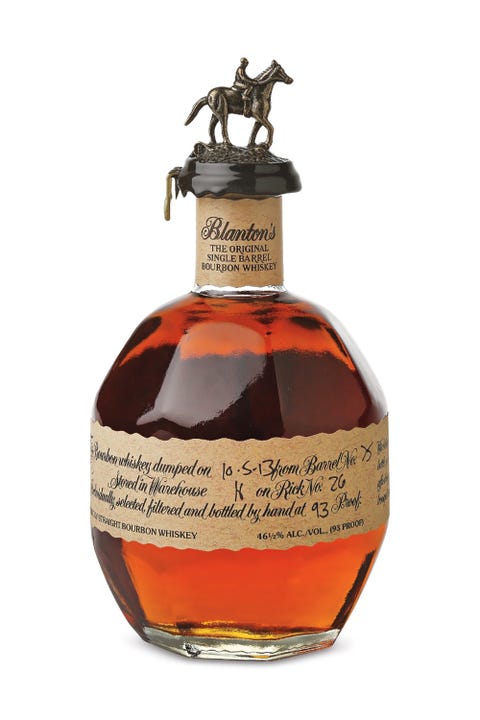 Blanton's Bourbon
The single-barrel bourbon comes in a bottle that's one part grenade, one part beveled perfume bottle, and all parts cool.
$57; blantonsbourbon.com
Jack Daniel's Winter Jack
The seasonal blend of apple cider liquer, Jack Daniel's Old No. 7 Tennessee Whiskey, and holiday spices comes in a throwback bottle with a winterscape to inspire all your log cabin dreams. #AddstoPinterest
$24 for 750 ml; jackdaniels.com
St. Germain
You can't mention pretty liquor bottles without talking St. Germain. The elderflower liqueur is housed in an art-deco bottle that makes you want to break out a Charleston Step.
$25 for 750 ml; stgermain.fr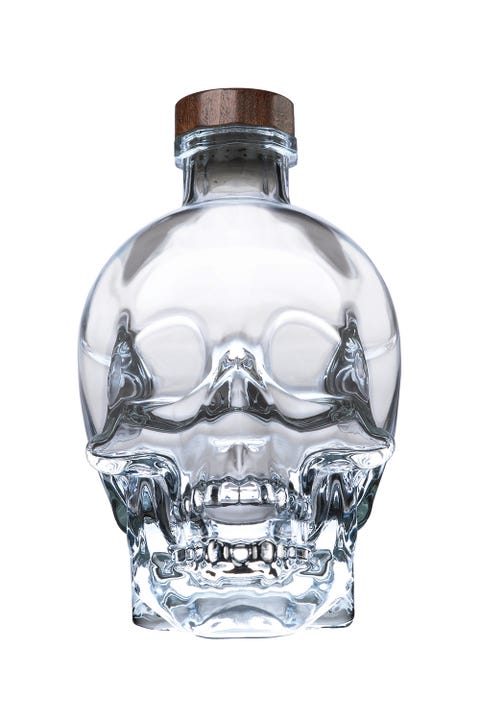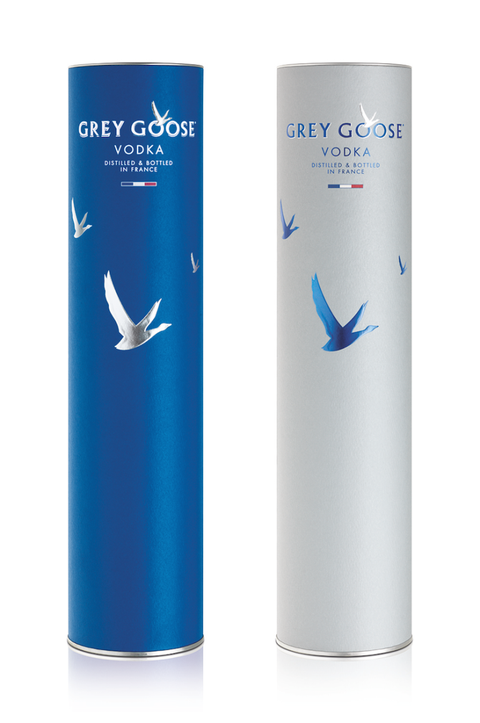 Grey Goose Vodka Gift Pack
The limited-edition gift back comes housed in a cylinder of blue or grey—perfect for gifts and also stashing on your own cart.
$48; reservebar.com
This content is created and maintained by a third party, and imported onto this page to help users provide their email addresses. You may be able to find more information about this and similar content at piano.io