Why Gretchen Whitmer's Bid for Governor Should Be Important to Every Woman
It all comes down to a law enacted in 1931.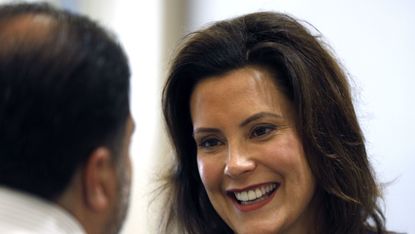 (Image credit: Getty Images)
In one of the most fierce ideological battles of the November midterm elections, Gretchen Whitmer will face off against Bill Schuette in the Michigan gubernatorial (a.k.a. governor's) race. You'd expect a Schuette victory to be bad for women in the state—just look at his troubling record during the Flint water crisis, not to mention his complete opposition to abortion—but a 1931 law on the books in Michigan could make things much, much worse for the state if the Trump-approved Schuette beat out the Obama-endorsed Whitmer, who also counts Bernie Sanders and NARAL among her endorsees.
It all comes down to an anti-choice law in Michigan enacted well before Roe v. Wade. The 1931 law states clearly that any attempt to cause an abortion, unless the mother's life is in danger, is a felony. It's known as a pre-Roe ban, which many states once had but have repealed in recent years. Michigan, along with eight other states, did not. And it didn't need to, thanks to Roe v. Wade—but if the Supreme Court ruling were ever repealed (more on that in a minute), this would be a huge problem. If Roe v. Wade were repealed, Michigan and its eight counterparts could immediately see abortion become a criminal offense—a felony, in fact.
That's a lot of "what if"s, I know. But, in truth, it's not all that unlikely that Roe v. Wade could be overturned now that Brett Kavanaugh has been confirmed as SCOTUS' newest judge. Even prior to those triggering, painful sexual assault allegation hearings, pro-choice activists were sounding the alarm about Kavanaugh, whose record indicates he would likely vote to overturn Roe if such a challenge were brought to the nation's highest court. (And you better believe that a whole bunch of anti-choice groups are trying to do just that.) Indeed, some pundits described Roe as dead the moment that Anthony Kennedy set free his SCOTUS seat.
Which brings me to Whitmer. An openly pro-choice candidate for governor, she went so far as to release a plan in July to protect abortion rights in the state if elected. (Schuette's team, on the other hand, made clear to The Detroit News that "as governor he would enforce the laws on the books, just as he does now as attorney general"—in other words, the 1931 law). While nothing would fix the damage done to the country if Roe were overturned, Whitmer as governor would at least be able to negate the damage by getting the 1931 law repealed.
As Whitmer noted in a statement to NARAL after being endorsed by the nonprofit group October: "The stakes in this election couldn't be higher for Michigan women and families." It's politics-speak, yes, but Whitmer isn't wrong.
From explainers to essays, cheat sheets to candidate analysis, we're breaking down exactly what you need to know about this year's midterms. Visit Marie Claire's Midterms Guide for more.
RELATED STORIES
Celebrity news, beauty, fashion advice, and fascinating features, delivered straight to your inbox!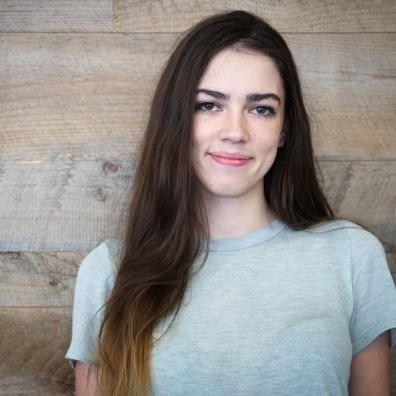 Jenny is the Digital Director at Marie Claire. Originally from London, she moved to New York in 2012 to attend the Columbia Graduate School of Journalism and never left. Prior to Marie Claire, she spent five years at Bustle building out its news and politics coverage. She loves, in order: her dog, goldfish crackers, and arguing about why umbrellas are fundamentally useless. Her first novel, EVERYONE WHO CAN FORGIVE ME IS DEAD, will be published by Minotaur Books on February 6, 2024.