Summer Dating Handbook: 6 Dates to Try
The MO for summer time dates is outdoor, and simple. We are blessed with long days: I'll never forget summer's beautiful twilight/dusk and sunsets, cricket symphonies and catching fireflies when I was little.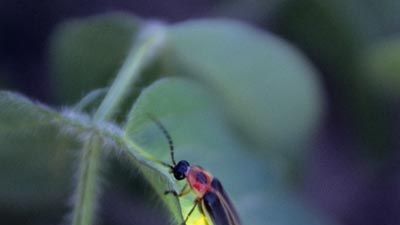 (Image credit: http://birdladybydayakalilabyrd.wordpress.com/2009/06/13/fireflies-and-double-trouble/)
The MO for summer time dates is outdoor, and simple. We are blessed with long days: I'll never forget summer's beautiful twilight/dusk and sunsets, cricket symphonies and catching fireflies when I was little. Summer is a contrast to the work day grind, and urges us to get outside and be active.
Because I've included a small soundtrack (enable popups on your browser, and adjust volume accordingly — if you want to listen, click the link) and even a summer picnic recipe, let's call this a Summer Dating Handbook, as it is a slight improvement over a guide. So, if you're lucky enough to be with someone special, try some of the following dates:
Boat Trip
Song: One Too Many Mornings by Chemical Brothers
If I ever get rich, one of the first things I'd buy is a yacht. But you don't need to be Donald Trump to have boat access. Here in NYC, you can charter a boat and take a date on board for dinner, drinks and amazing views of NYC from the water. Investigate water options in your town. Super preppy, obnoxious clothing is encouraged of course.
Picnic or Cookout
Song: Summertime Rollsby Janes Addiction
Picnics are a rare treat requiring good weather, location and time. To add a personal touch, take turns introducing one another to your personal recipes. One of the best parts of outdoor dining is

right around dusk when it cools off and the fireflies come out-magical. A favorite cookout/picnic recipe of mine is simple, healthy and light. My grandmother and mom taught me the Italian Tomato Salad recipe:
Tomatoes
Cucumbers (optional)
Fresh Garlic
Fresh Basil
Olive Oil
Chop tomatoes into perfect bite-sized morsels (and cucumbers if you wish-it's great either way). Mincee fresh garlic, and chop basil and sprinkle both on top of the tomatoes. Add olive oil to taste.
Remember, you deserve to be snobby about your tomatoes. I find local stands (In NYC there are Farmer's Markets scattered around), and I take my time selecting tomatoes. Farmer's markets make fun dates too. The whole success of the recipe is based on the tomato. I use regular olive oil because Extra Virgin tends to take over the taste. Use the oil sparingly-when I first learnedt, I used to slather way too much olive oil on my salad. Nowadays, I have it down just right.
Stargazing
Song: Planetary by Rainer Maria
Drive out to where you can see the night sky clearly and gaze at the stars and listen to the sounds of the summer evening. It's peaceful, and it will put everything in perspective. If you have a convertible, you can watch the stars right from the car (unintended rhyme).
Outdoor Happy Hours
Song: Your Love by The Outfield (Disclaimer: When I'm partying outside, I yearn for cheesey songs to sing along with. It is not something I'm proud of)
We like to do them on rooftops in NYC. Nothing like cutting out after work and having some drinks in the sun at a fun place. Outdoor happy hours are great group dates too. If you're mature, and can compete without being stupid like me,outdoor beer pong battles are a great for camaraderie.
Camping
Song: Night Moves by Bob Segar
OK, so the last time I was camping I was with my buddy in Utah, and I stayed up all night because I kept hearing footsteps outside our tent. I feared a killer was going to slash it open then slash us. If you can keep scenes from Friday the 13th and Deliverance out of your mind, camping is romantic. You can work as a team to brave the elements and see who's tougher in the wild.
Take A Walk or Hike
Song: That's The Wayby Led Zeppelin (I had to link a live version, but check out the studio version on Led Zeppelin III - it's worth it)
Any time of the day...and remember to hold hands because there never seems to be time for that.
What is your favorite thing about dating during summer, and what are your most memorable summer dates, or summer dates you've always wanted to try? Have you ever tried the ones I mentioned? What are your favorite summer songs?
Follow me on Twitter:
twitter.com/richravens