15 Couples on How 2020 Rocked Their Relationship
Couples confessed to Marie Claire how this year's many multi-stressors tested the limits of their love.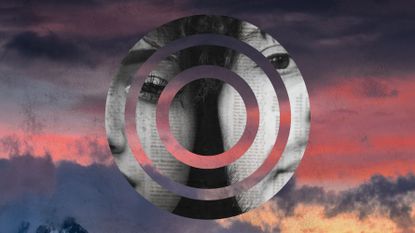 (Image credit: Getty Images)
As a relationship therapist, I can tell you firsthand that what you suspect—or perhaps experienced yourself—is true: The pandemic has upended every aspect of most couples' lives. Many are forced to coexist 24/7 in small spaces and with children constantly underfoot. Add to that ongoing climate change, political turmoil, and reckonings with systemic racism, and the result is a mountain of stressors that drastically tested the limits of even the most devoted couples' ability to navigate "for better or for worse."
But you don't have to take it from me. Here, 15 couples divulge how 2020 has transformed their relationships—from the couple who willed one another to survive when both were infected with COVID-19 to the interracial couple whose participation in protest marches led to increasingly candid dialogues about racism to the queer couple who impulsively decided to quarantine together. Keep reading for their hard-fought lessons learned.
In the decade-plus that Mike and I have been together, we've definitely faced challenges: the stigma of being an interracial couple and medical challenges such as Mike being legally blind. But on Mother's Day, the first time we ventured out during quarantine, I suffered cardiac arrest [while] behind the wheel, driving into a brick wall with Mike, his mom, and our 12-year-old daughter Jaylen in the car. Luckily, emergency responders were able to restart my heart. Mike completely took care of me while I recovered.
My family also navigated protests over racial injustice. Jaylen always cringed at the statues on Richmond's Monument Avenue that she said, "glorified the confederacy." She celebrated with us as the Robert E. Lee Monument, covered in Black Lives Matter graffiti, was removed. COVID has brought blessings: I'm less anal about which drawer Mike puts the forks in. We laugh together. We're still here. We're still in love. We're okay. —Amber Artis and Mike Lee, ages 40 and 43, Richmond, Virginia
During our 11 years together, Jonathan and I have basically been attached at the hip. We're each other's best friend. For the first three months of the pandemic, he was home in San Francisco, and I was in Connecticut with my mother and sister caring for my father who was dying of lung cancer. Jonathan couldn't visit because he was afraid of inadvertently bringing the virus with him. With the time difference, it was often midnight by the time Jonathan and I could talk. During our marriage, we've had so many fun adventures together. But spending all this time with my family made me think, There's an aspect of unconditional love that comes from a child. Watching my father pass made me want to create life. We needed some joy to look forward to. I got home [at] the end of May. My due date is February 25, 2021. —Kelsey and Jonathan Kaplan, ages 32 and 47, San Francisco, California

Patrick and I moved in together in January, five months after we started dating. We spent most of our time doing renovations on the house I'd recently bought. Then COVID hit. We didn't think it would be impactful, but I was furloughed from my job as a financial analyst. Patrick had recently gotten out of the Navy into the worst job market possible. Then Patrick didn't feel well so we drove to a rapid testing site. He was positive for COVID. I was negative so we stayed on opposite ends of the house. This wasn't terrible until Hurricane Sally hit in September. We didn't even get a chance to put boards on the windows; there was massive damage. On October 4, we had a small legal wedding ceremony. I felt, If we have to go through another thing, we're doing it married! —Lauryn Adams and Patrick Cook, ages 29 and 28, Gulf Breeze, Florida
We Learned We're Truly Meant to Be Together
We've been together nearly seven years. For the first month of COVID, we were afraid to leave the house. You read about people locked in together who discover they don't like one another. In our case, we grew to love and appreciate each other more. There have been struggles. We own a business together selling health and beauty products that, pre-pandemic, we sold through Amazon. In March, they put a freeze on our products–eczema cream was not an essential item! We had to lay off our staff. It was rough, but instead of freaking out and blaming each other, we put together a website and started selling products ourselves. We weren't always ideal as a couple–2.5 years ago we broke up for a little while—but having our world flipped upside down and facing financial ruin made us stronger, more collaborative, and healthier. —Becky Utecht and Shawn Cannon, ages 36 and 41, Glendale, Wisconsin
We Both Caught COVID-19 on Our 20th Anniversary
Around March 18, our 20th anniversary, we got sick. At the hospital, we were told to leave but come back if we really couldn't breathe. I was ultimately briefly hospitalized twice and told I had a 50 percent chance of dying. [My husband] Brian nursed me while we stayed in a B&B to protect our family. One night I felt the virus trying to kill me. Brian threw me into a tub of ice water to lower my 103 temperature. He was sick too. We willed each other to survive! I lost three-fourths of my hair and wrote a book about the experience. We look forward to continuing life together in ill health and good health. —Christina and Brian Stanton, ages 51 and 54, New York, New York
A Weekend Visit Turned Into Together Forever
For 15 years Christopher and I were platonic friends. I was in New York; he was in Colorado. In December 2019, it became a romantic relationship. In March, I packed two pairs of pants and three t-shirts for a weekend trip. Then we read that the number of people in New York with COVID-19 had jumped from 80 to 800 and decided I should delay my flight home and see what happened. We cohabit really well and now we're looking to buy a house together. In August, when the COVID numbers were low, we flew to New York so I could pack up and ship my stuff to Denver. Once we got our Schnoodle, Archie, there was no going back! —Clara Fairbanks and Christopher Blakeman, ages 31 and 35, Denver, Colorado
My Girlfriend Became an Instant-Mom to My Four Kids
Not only were my girlfriend and I both newly out when COVID hit, but Kristen also had to figure out how to be a "Bonus Mom" to my four kids—ages 10 to 18—when we all moved into a new house together. I've been a mom for a long time so I'm kinda burnt out, but Kristen is new [to motherhood] and engaged and doing all the projects with them. It's been incredible to watch the five of them bonding.
What's been not so incredible: During a global pandemic your anxiety baseline is higher than ever before. I can get freaked out and have a hard time communicating. But we're playing off each other's strengths and learning to be vulnerable at the same time. COVID has prompted us to learn one another's love language. She knows when I do the dishes that it's an act of love for her! —Elena Joy Thurston and Kristen Kile, ages 41 and 35, Phoenix, Arizona
Post-COVID, Practically Every Aspect of Our Life Crashed
In October 2019, with my full support, my husband of six years was knocking on the door of his lifelong dream: acquiring a commercial kitchen to pursue a catering business. He planned to open a restaurant in the summer. Come COVID, that door got smashed closed as orders for events and parties dried up. Then I had custody issues over my teens from my first marriage. And then my stepson moved in. In a crisis, I tend to take charge, and [my husband] Aftab shuts down. This has caused strains in our relationship but we're putting one foot in front of the other. If these multiple stressors didn't break us, I don't think anything can! —Sarah Haider and Aftab Alam, ages 52 and 55, Houston, Texas
The Stress of COVID-19 Ended Our Relationship
This year dragged my relationship. We met at the beginning of February and initially saw each other all the time. He helped me launch a website, told his parents and friends about me, and introduced me to his daughter. I kept asking, "Are you sure? That's a big step." We were talking about going on a vacation. Everything was good. Mid-March, COVID started shutting everything down. He's in the music industry and his income—primarily from live events—completely dried up. I was still working so I tried to help by buying groceries. Then he got COVID. Then I got sick. Then he broke up with me. He said later what happened was that he couldn't bear having someone see him struggling. COVID had stripped away his manhood. —T.L. and B.T, ages 30 and 34, Atlanta, Georgia
Mainlining CNN Was a Bonding Experience
My husband and I just celebrated our 16th anniversary. Pre-pandemic, we were so busy it was like ships in the night. We share core values but didn't have many common interests. I've always been a news junkie. Ryan would make fun: "Oh, you've got to have your daily fix." When he was watching shows I didn't care for I'd read a book or go on the computer. Since the pandemic, our nightly ritual is lighting a fire, getting some tea, and watching CNN: Anderson Cooper, Chris Cuomo, and Don Lemon. The kids know this is our designated time together. While watching we make jokes and talk to each other about what is happening in our city, in our country. This is the first time ever in our marriage that we sit together three hours straight. It happened organically. We both look forward to it and have developed a more emotional connection. It's been awesome. —Kelley and Ryan Kitley, ages 42 and 48, Chicago, Illinois
A Lavish 10th Anniversary Celebration Turned Into a Staycation
A lot of things happened at once. Due to COVID, the 10th-anniversary vow renewal ceremony we'd planned in Jamaica became a staycation. And we're homeschooling our 6- and 8-year-olds. I run my business from home but John's firm did massive COVID-related layoffs. Now, we're all here on top of one another. There have been a few moments of being at each other's throats. And we're an interracial couple so we are surrounded by a lot that is scary and frustrating. Participating in marches together has led to deepening discussions about racism. I've shown myself to John more. When I'm anxious now he can ride my waves and not get upset that I sound upset. Outside the shitstorm and worry, we have this little flower of love. —Danielle and John H., ages 39 and 43, Loxahatchee, Florida
Isolating Together Became a Spiritual Experience
Initially, I was not happy that Aryeh, my husband of 41 years, and I would be quarantined. I had just retired from my job and was looking forward to going to exercise class and getting on a plane to visit family. That Aryeh was excited at the idea of being alone together for an unspecified period of time made me upbeat as well. We give each other space to do our own things–Zoom exercise classes are fantastic! Together we do Zoom yoga, dance classes, weight lifting, clean out our closets, garden, and give each other post-gardening massages. We've started reading spiritual books together over meals which turns eating into a higher kind of experience. Isolating together has increased our mutual love and appreciation. It's like we're Adam and Eve alone together in our loving oasis. —Bracha and Aryeh Goetz, ages 64 and 68, Baltimore, Maryland
Our First-Time Relationship Quickly Became Serious
Bethany and I met last October on Hinge. It was the first queer relationship for both of us. We started seeing one another two or three times a week: meeting each other's friends, taking our pups to dog parks… COVID hit at the time you really start to get to know someone. We decided to quarantine together, which meant jumping into the deep end.
We share deep values about inclusivity and the social protest movement. Going to a protest together felt so deep and led to conversations about white privilege and what it means to be a queer woman. In [previous] relationships, I had a tendency to be a runner. But when you're stuck in a house together you can't just leave and go to a bar. As we got to know each other better, I started feeling, This is my person. —Alexandria Sundstrom and Bethany Bullock, ages 30 and 31, Houston, Texas
I've Been Quarantining With My Husband in Cognitive Decline
Weathering social isolation with a husband in cognitive decline presents specific challenges. And on the cusp of the pandemic, our beautiful house went into foreclosure. A benefit of COVID is we are still allowed to be here, though my husband can't grasp the severity of the situation. Before the virus, I'd get out and see friends; Zooming isn't the same. I can get very lonely, but in some ways, H. and I have grown closer. At 3:30 every afternoon, I blow the whistle and H., our lab, Stanley, and I jump in the pool and do laps. H. is a Holocaust survivor and voraciously researches and watches hundreds of obscure films on the Holocaust. Watching these movies together and seeing my husband's face come alive leads to profound moments of connection. —S.E. and H.B., ages 65 and 75, Huntington, Long Island
We Organized a Protest March for Our Son's Pre-School
We met in 2011 through our involvement in progressive politics. When COVID hit, and then the heartbreak of racial unrest happened, Adam and I thought, How can we take action? We masked up and organized a march for our 5-year-old son's preschool. The family clusters marched six feet apart down a street that was closed to cars. Our son is very aware of what's going on in the world. He carried a sign, Super Heroes for Justice, and chanted "No Justice, No Peace." People were out walking or biking and cheering. The march felt joyous, especially as white parents who feel it's important [for] our children to have empathy and understanding. This experience reinforced how much I love parenting with my husband. So much so that we've decided to have another child. With the world falling apart, our passion for one another has come into sharper focus. —Jaime-Alexis Fowler and Adam Borelli, ages 39 and 37, San Francisco, California
RELATED STORIES
Celebrity news, beauty, fashion advice, and fascinating features, delivered straight to your inbox!