Do You Have a Dating Good-Luck Charm?
Got a pair of earrings -- or a pair of jeans -- that has helped you find your way to love?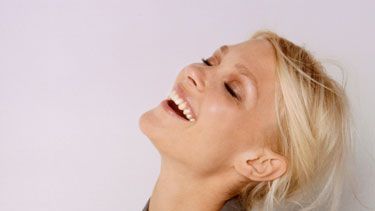 (Image credit: Andrew Durham)
In The New York Times Wedding section over the weekend, there was a cute story about a 40-year-old woman, Megan, who got married to a 40-year-old guy, Matthew. They met at a restaurant the night she was celebrating her 38th birthday — and as soon as he heard it was her big day, he gave her a hug. She felt something pretty close to love at first sight, from the sounds of things — and his interest was piqued enough that he went to the trouble of tracking down her e-mail address with some help from a friend.
On that starry-eyed night, Megan was wearing a good-luck charm: A necklace that she'd made after re-stringing a broken rosary that had belonged to her late grandmother.
Megan's grandmother had been concerned about how long it was taking her to find a husband, and shortly before the older woman passed away, she told her granddaughter she couldn't wait for her to get married any longer. Megan said to her, "Well, Grandma, when you get to heaven, you work your magic. You talk to God and make it happen." And then her grandmother gave her the broken rosary.
I personally don't believe in God or magic — but I do believe in grandmothers and cool jewelry. So I wonder if any of you have stories about a lucky pair of earrings (or jeans or some other good-luck charm) that somehow always help you to find your way into an interesting situation? What do you think it is about that item in particular?
Celebrity news, beauty, fashion advice, and fascinating features, delivered straight to your inbox!