Take Part in Our New Survey for the Chance to Win a $300 Gift Card
It's all about you and your interests.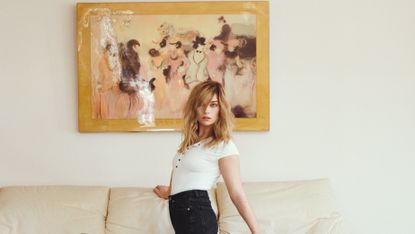 (Image credit: Lelanie Foster)
It's our number one priority to ensure Marie Claire is always a great read and full of the latest news, trends, and topics you actually care about. That's why we like to keep in touch with our readers, so you can keep us up to date on your views, the way you live, and the way you like to shop.
So spare a few minutes to give your opinions and you could be in with a chance of winning a $300 gift card to spend on yourself, online or in-store, at either Nordstrom or Sephora (your choice!). Treat yourself to some new clothes, that pair of shoes you've been eyeing, or some hair and beauty products you love. The survey should take just five minutes to complete. We look forward to hearing from you.
(opens in new tab)
Take the Survey Here (opens in new tab)

Survey open to UK and US readers. All replies received by July 13, 2021 will be entered into the prize draw for a $300 gift card if US based. T&Cs apply (opens in new tab). Gift card choice subject to availability.