I Swear: 111Skin's Repair Serum Solved All My Skin Issues
It's a do-it-all that saved my skin.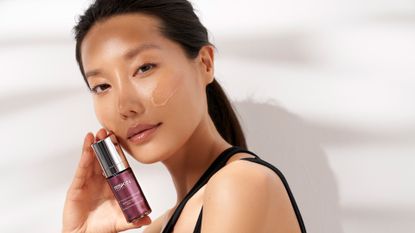 (Image credit: Courtesy of 111Skin)
This article was created in partnership with 111Skin. Editors hand-pick every product that we feature; when you purchase through links on our site, we earn an affiliate commission.
I am a girl with skin problems—always have been, thought I would always be. For background: I have rosacea and all the super fun redness that comes with it. I've sensitized my complexion to the point where even the gentlest products create a stinging sensation. Oh, and I'm quite literally allergic to the sun (it's called polymorphous light eruption, look it up). I keep my skincare routine pretty mellow. Hydration. No acids. Reparative in nature. Alas, said problems persist. Cut to: The 111Skin Repair Serum.
It is my MVP-can't-live-without-holy-grail-of-holy-grail-products. And, you bet I'm about to take you along my skin journey to tell you why. I've tried the brand before—and I love it. It's been formulated by a world-renowned plastic surgeon (Dr. Yannis Alexandrides) and each product features a special antioxidant compound (NAC Y2) that protects my skin, encourages renewal, and repairs signs of aging. This particular serum is known as the cult classic, but it wasn't until its March 2023 relaunch (it's said to be four times more effective than before), that I gave it a true shot.
The new-and-improved serum comes along with some lofty claims: It increases hydration levels by 165 percent instantly. Reinforces a healthy skin barrier in two days. And, restores healthy skin in two weeks. I was skeptical, sure. It's too-good-to-be-true territory. That in mind, the brand's NAC Y2 Face Mask is one of my favorite products ever (it even won a Marie Claire Skin Award), so I figured: It can't hurt to try.
With that, my testing commenced. Let's kick it off with first impressions. The texture was lovely. It didn't feel sticky or tacky, there was absolutely no pilling, and a little bit of product genuinely went a long way. My skin didn't tingle or burn when the serum made contact. In fact, it was actually quite soothing, a little cooling, and, indeed, instantly hydrating.
The biggest difference I noticed in my skin, however, was around the week/week-and-a-half mark. My redness, which flares mostly around my cheeks, on my nose, and a hint on my chin, was managed so much better. The formula contains centella asiatica, a powerful antioxidant, pink rock rose extract, which is known for its anti-inflammatory and skin-smoothing properties, and calendula officinalis, which is great for soothing irritated skin. The trio meshed together to manifest some truly magical effects. Never have I ever been able to get through a hot, humid summer weekend with my skin unscathed by rosacea and redness—until now. As I said: MVP-can't-live-without-holy-grail-of-holy-grail-products.
My Repair Serum journey continued over the weeks. Day in and day out I applied an itty-bitty amount of the serum and remained mesmerized by the results. It became extremely easy to see why everyone from Cate Blanchett and Jennifer Aniston to Victoria Beckham are fans—it's really, truly that good.
My skin was balanced, but the absolute craziest transformation I noticed was that my skin became desensitized. I never experienced burning or tingling, irritation or bizarre rashes. I was actually able to incorporate some additional actives into my routine—like a gentle glycolic acid for resurfacing. My fear of setting my skin into a tizzy subsided.
I started out a skeptic—I'm the first to admit it. But after giving this serum a true shot I genuinely believe it's one of the best products out there to rehab any compromised complexion.
Celebrity news, beauty, fashion advice, and fascinating features, delivered straight to your inbox!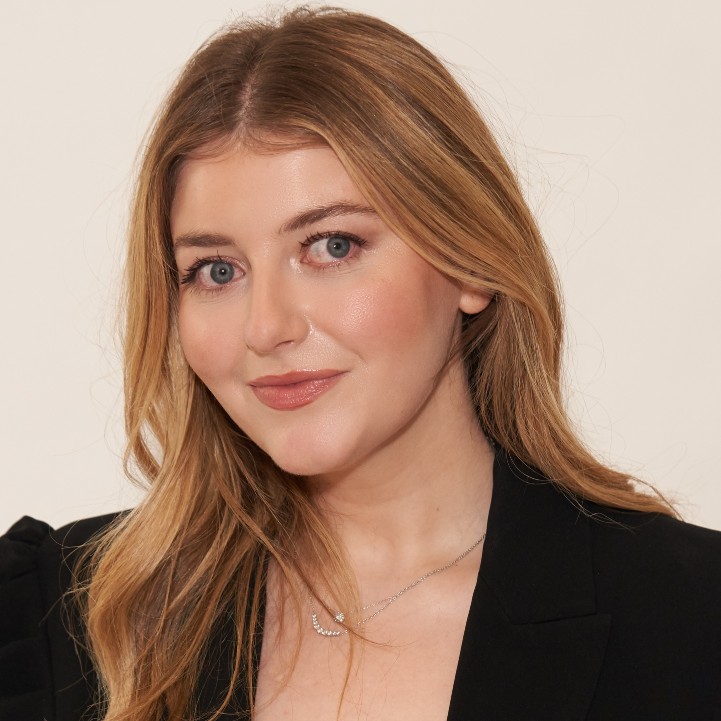 Samantha Holender is the Beauty Editor at Marie Claire, where she reports on the best new launches, dives into the science behind skincare, and keeps up with the latest trends in the beauty space. She has previously written for Us Weekly, Popsugar, Makeup.com, Skincare.com, and Philadelphia Wedding. Follow her on Instagram @samholender.