We Tried Sunday Riley's Good Genes, Here's the Low Down
The musings of a beauty-obsessed editor blithely trying products and (hopefully) bringing the knowledge.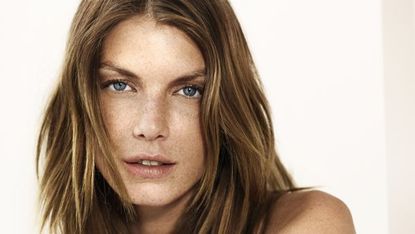 (Image credit: Archives)
When you come across a product that's called 'Good Genes (opens in new tab)' you can't help but expect a complete skin transformation. After all, if you're not genetically blessed with an incredible complexion, wouldn't it be great to just buy it in a bottle? With such thoughts in mind, I got ready to see a skin miracle and tried Sunday Riley's latest offering.
1. It wasn't exactly a miracle, but it did work

Almost every anti-ageing, skin plumping, line-filling product claims to have immediate results, but the fact of the matter is that that just isn't possible. The lactic acid and lemongrass in the formula work to exfoliate and rejuvenate skin, and while I did notice visibly cleaner skin (as if I had undergone a good exfoliation), I imagine there would be more of a "reborn" feeling over time.
2. The fragrance is intense

I LOVE lemongrass, so this smell is very fresh to me. However, it is strong. A combination of all-natural ingredients including licorice, lemongrass, yeast, and arnica make up the formula, which works to reduce redness and inflammation, exfoliate skin, and lessen the appearance of hyperpigmentation and scars over continued use.
3. The promise of good genes is irresistible

The idea of eventually having incredible skin is too good to pass up, so this is a product (which can be used as a serum or a mask), that I will be sure to continue using. The normal amount of time it takes to see results from a product on your skin is 4-6 weeks, so stick at it! Diligence is key.
Sunday Riley Good Genes (opens in new tab), $105
Related:

We Tried 3 New Luxe Beauty Products, Here's The Low Down (opens in new tab)


We Tried the Glossier Products, Here's the Low Down (opens in new tab)


We Tried the Kjaer Weis Products, Here's the Low Down (opens in new tab)