Princess Eugenie Dyed Her Hair Red for Her Wedding, and I'm Freaking Out
This, folks, is not going to be a typical royal wedding.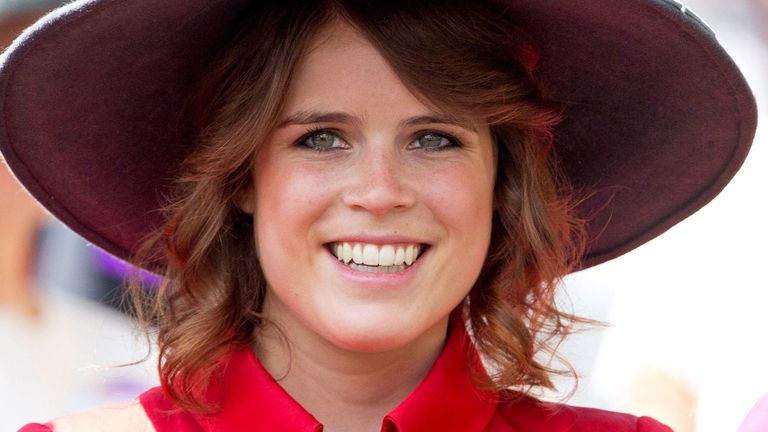 (Image credit: Getty Images)
This is not a drill—Princess Eugenie now has red hair. Yes, just a day before her wedding, the bride has dyed her brown waves a shade of bright autumn. Clearly, this is a woman with enviable levels of confidence and self-possession.
For all of you who have been blissfully living under a news-less rock for the last few months, let me catch you up to speed: The second royal wedding of the year is happening tomorrow, October 12, between Princess Eugenie (the Queen's granddaughter) and her fiancé, Jack Brooksbank, and already, it's shaping up to be a very, very different wedding (at least, in terms of beauty).
Because, while the world scrutinized Meghan Markle and Kate Middleton in the days leading up their royal nuptials, hoping to see even the tiniest change in their appearances ("Did she get a facial for her big day?! Is that a wedding haircut?!"), neither woman ended up deviating from her classic makeup and hair looks for her wedding.
Which is why it's so surprising that Eugenie has made such a major move less than 24 hours before her wedding—a wedding that will be analyzed by the entire world until, presumably, the end of time.
Eugenie's new hair was first spotted by Express UK, who noted that the princess seemed to have gotten a spray tan along with her new auburn dye job. Though the 28-year-old has had a lighter auburn hair color throughout her adult life, she used to have brighter, fire-red hair as a kid, as seen in a throwback photo she posted earlier this year. Which is probably why her new red shade actually looks quite natural—she's had the undertones in her hair all along.
Fingers crossed Eugenie has even more surprises in store for tomorrow's wedding. Check back here for all-day coverage of her wedding!
RELATED STORY