4 Reasons to Invest in a Dead Sea Mud Mask for All Your Skincare Woes
It's worth getting a little dirty.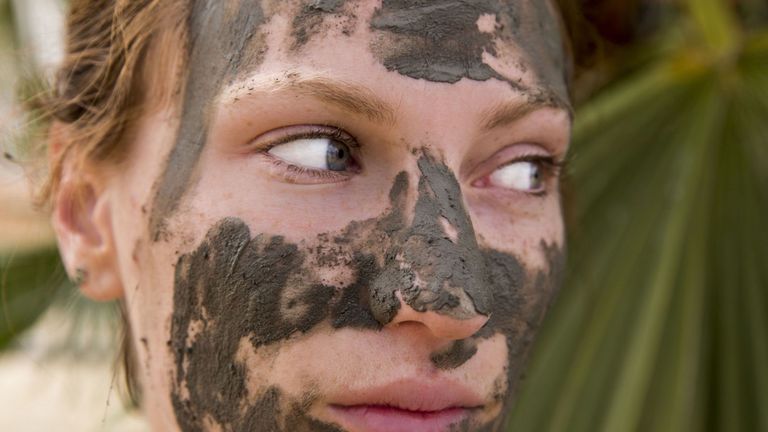 (Image credit: Archives)
When it comes to masking, we don't waste any time studying up on the latest in skincare miracles: whether they be in Korean sheet mask form (opens in new tab), DIY kitchen savers (opens in new tab), or the charcoal variety (opens in new tab). But in the world of natural masking wonders, the crème de la crème is said to find its source in the Dead Sea.
RELATED STORIES
Since ancient times, the Dead Sea has been a renowned source of rejuvenation (opens in new tab) for royals and travelers with rheumatic illnesses and skin issues like eczema. OG beauty guru Cleopatra (opens in new tab), according to legend (opens in new tab), even set up shop there during her reign in Egypt, creating one of the first spas in the world because she believed so strongly in the sea's healing powers and skin-boosting benefits.
Eternally ageless celebrities (opens in new tab) like Susan Sarandon and Julianne Moore also incorporate it in their beauty routines, which is honestly a better endorsement than any. These days, you don't actually have to book a flight to Israel to reap the best of the region's skin benefits. Below, the many reasons why the Dead Sea mud is supposedly a cure-all for your skin and where to shop the best masks crafted from it.
1. It contains a high concentration of minerals that help you maintain healthy, youthful skin.
Purifying Mud Mask, $35; ahava.com (opens in new tab).
Not even the best antioxidant-rich serums and salicylic acid scrubs can go toe to toe with the natural ingredients contained in the dead sea mud. The layers of sedimentary clay store a high concentration of over 21 minerals (opens in new tab) like calcium, magnesium, potassium, sulfates, and bromide.
2. It can be especially beneficial for people with skin diseases like psoriasis and related joint pain from psoriatic arthritis.
Pure Body Naturals Dead Sea Mud Mask, $14; amazon.com (opens in new tab).
Research on spa therapy (opens in new tab) in the region says that the most proven benefits to health from the Dead Sea are for treating psoriasis and joint and muscle pain. While much of the relief comes from actually soaking up the air and sea on location (the climate, air quality, and UV protection of the area all promote healing), the minerals in the mud still easily absorb into the skin, so they're worth a go when your tea tree oil just isn't cutting it.
3. It banishes acne.
Dead Sea Mud Mask, $12; radhabeauty.com (opens in new tab).
The combination of an exfoliating clay texture, antibacterial qualities (opens in new tab), and the way the clay soaks up oil, dirt, and impurities makes the mud a dream detoxer for treating acne. It's also supposed to minimize pores and keep wrinkles and fine lines at bay 🙏, so consider it like an all-in-one facial.
4. It's extra hydrating for skin.
Aria Starr Mud Mask, $14; amazon.com (opens in new tab).
The mud is also said to (opens in new tab) help maintain natural moisture levels in the skin, stimulate blood flow to the capillaries, and oxygen to skin cells. By sealing and infusing your skin with the mud, the skin experiences a temporary "energy boost" resulting in a more rosy, radiant glow.
Follow Marie Claire on F (opens in new tab)acebook (opens in new tab) for the latest celeb news, beauty tips, fascinating reads, livestream video, and more.