Unlikely Beauty Inspiration: Kathie Lee Gifford!?
Not to rag on Kathie Lee or anything, but we never quite thought of her as a beauty icon.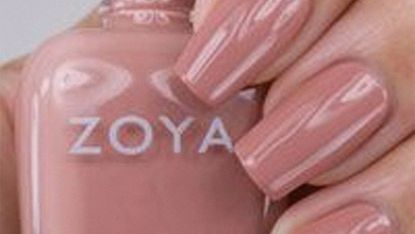 (Image credit: Zoya)
I'm not ragging on Kathie Lee or anything, but she's not the first person I look to for beauty inspiration. But on the rare days when I'm home at 10 am on a weekday I catch the first few minutes of the Hoda & Kathie Lee hour of "The Today Show," a few weeks ago I found myself obsessing over Kathie Lee's nail polish. The shade – showcased brilliantly on KL's acrylics – is a muted mauve-y color with beige undertones.
The color is exactly what I picture when I think '80s manicure. Think businesswomen with perfectly contoured faces in silk pants suits. Brilliant.
I wondered about it for quite awhile but was not about to be one of those people who asks a question on the Hoda & Kathie Lee Facebook page. So much to my delight, someone else asked! KL revealed the color to be Amanda by Zoya. (Find it online here.)
I didn't run out and get it right away because I thought I was only interested for curiosity's sake. In the end, I couldn't stop thinking about it and had to order it. When it finally gets here I'll definitely be bringing Kathie Lee's signature shade (and now mine!) to my next mani appointment (but I'll skip the acrylics).