'The Black Beauty Effect' Series Creator Andrea Lewis Gets Honest About Black Beauty
The actress and filmmaker on Black identity, body image, and self-empowerment.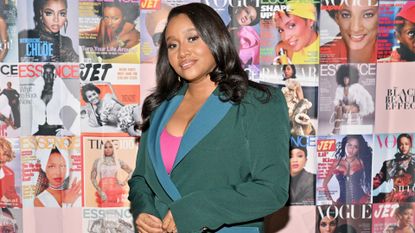 (Image credit: Getty Images)
Marie Claire Newsletter
Celebrity news, beauty, fashion advice, and fascinating features, delivered straight to your inbox!
Thank you for signing up to Marie Claire. You will receive a verification email shortly.
There was a problem. Please refresh the page and try again.
Historically, Black representation within the beauty industry hasn't always been positive: Black women's features, style, and taste weren't always validated or celebrated. But actress and filmmaker Andrea Lewis has big plans to shine a spotlight on the topic—with the hope that the industry will change for the good.
Lewis (along with executive producers CJ Faison, Keesha Boyd, Jackie Aina, and Kahlana Barfield Brown) is the brains behind Black Beauty Effect, a docuseries that captures the current evolution, revolution, and disruption taking place within the beauty industry. Each hour-long episode examines a different aspect of beauty—hair, skin, and makeup—through the lens of some of the beauty industry's most iconic game-changers. Featuring candid conversations with brand executives, celebrity makeup artists, and beauty editors, the docuseries focuses on the impact influencers have had on the industry's changing perception of beauty.
Here, we sit down with the creator and executive producer to get an idea of how the film aims to send positive messages about Black identity, and how it serves as a reminder of the progress we've made in changing the culture of what beauty looks like globally.
Marie Claire: Why is now the perfect time to launch The Black Beauty Effect?
Andrea Lewis: I think people are more ready than ever before to embrace and celebrate diversity, especially with beauty. We're no longer interested in fitting into a box and we want to see stories that reflect that. Black Beauty Effect is a series that celebrates the game changers of the Black beauty industry and we're not shying away from telling the stories that have been ignored for a long time and finally giving flowers to the people who deserve it. There is no better time than now to bring this series to the world.
MC: How has Black beauty evolved over the years?
AL: We're in an era where Black beauty is more confident than ever before. Black people are so diverse in complexions, hair types, and features. We started to see the change slowly come in with the natural hair movement on social media and the birth of beauty influencers and then we had a huge change with makeup complexion ranges and the marketing of makeup with Fenty beauty. Right now we are in a time where we are embracing the full range of our beauty in every way. It's fascinating to see the growth of not only the beauty industry but also the Black community, we are letting go of archaic views and leaning into what makes us unique.
MC: In your opinion, what is the current state of the Black beauty industry?
AL: The current state of the Black beauty industry is expanding. Here's a great example: I recently experienced being in the hair and makeup trailer on set and not only was the entire space filled with amazing Black hair and makeup artists but they were also using Black-owned products on my hair and face. It was amazing! We're expanding in every area of the beauty industry.
MC: What do you want viewers to learn from this film? What message do you want them to walk away with?
AL: I want them to walk away from this series inspired by the innovation, determination, and motivation of all of the game-changers that we highlight through the series. I want our Black viewers to feel proud that despite the ways that the beauty industry tried to exclude us, we still found ways to survive and thrive in this industry.
Black Beauty Effect is available now on Black Experience on Xfinity and Xumo. Check out the trailer, below.
Celebrity news, beauty, fashion advice, and fascinating features, delivered straight to your inbox!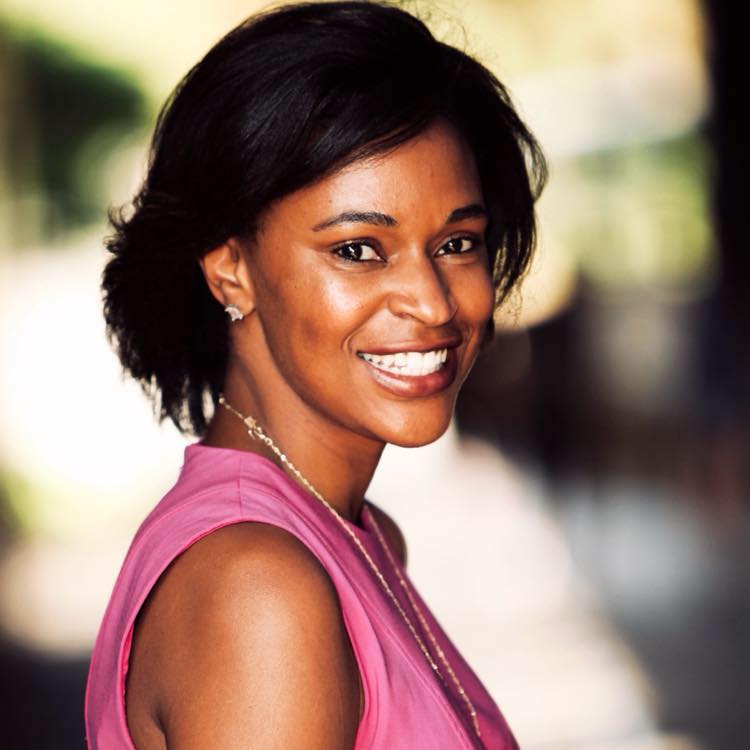 Deena Campbell is the Beauty Director of Marie Claire where she oversees beauty and health content on all platforms. Deena joined Marie Claire after a decade-long career as an editor in print and digital media. Before joining the brand, she managed editorial content for L'Oréal owned Makeup.com and Skincare.com. In 2015, she launched Essence.com's hair channel where she received Time Inc.'s Henry R. Luce Award, shortly before joining Allure.com's staff as Senior Beauty Editor. Along with her editorial positions, she also consulted on content and marketing strategies for beauty companies including DevaCurl and Dove, and has appeared at various speaking events and live television segments.