Editors handpick every product that we feature. We may earn commission from the links on this page.
The 7 Best Supplements for Skin In 2021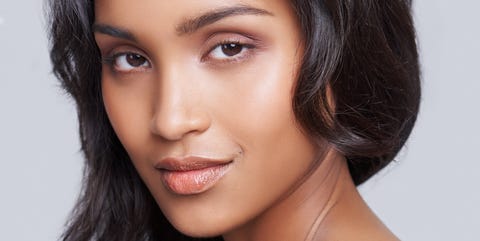 One thing we know for sure: The quality of our skin has so much to do with what we put inside our bodies. I know this better than most: One week after I discovered that the Duane Reade near my apartment gets daily deliveries of Krispy Kremes, my skin dramatically rebelled against my sugar consumption. Disappointing? Yes. Probably good for me in the long term? Also yes. Now, the solution to these woes could be eating foods rich in skin-loving ingredients. Unfortunately, leafy greens and water are not the tastiest of snacks, no matter how hard I try to trick myself. But there's another option: Skincare supplements! Though they can get a bad rap, supplement companies are working harder than ever to pack their capsules with ingredients that are proven to be beneficial to our bodies, and by extension, our skin.
When we give our bodies the vitamins and minerals they need, everything else slowly improves—and after all, the skin is the largest organ in the body. This isn't to say that a pill a day will keep the wrinkles away, but they do give your skin a fighting chance. Below, you can find seven of the best-reviewed supplements on the market, all targeted to different skin concerns. Pop a pill, revel in the results.
This content is created and maintained by a third party, and imported onto this page to help users provide their email addresses. You may be able to find more information about this and similar content at piano.io