Beauty Around the Clock: John Legend
The singer, record producer, husband, and entrepreneur reveals how he maintains youthful, glowing skin.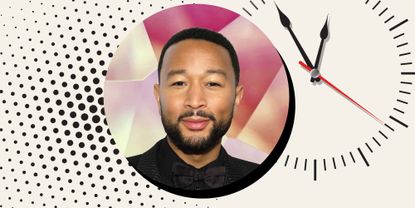 (Image credit: Future)
Marie Claire Newsletter
Celebrity news, beauty, fashion advice, and fascinating features, delivered straight to your inbox!
Thank you for signing up to Marie Claire. You will receive a verification email shortly.
There was a problem. Please refresh the page and try again.
Welcome to Beauty Around the Clock, Marie Claire's weekly peek into the daily lives of some of the most game-changing women in their industries. Ever wonder how they get it all done in a day? Here's your answer.
Ask John Legend about makeup and he'll quickly direct you to his makeup artist. "I wear makeup when I'm on television and when I do photo shoots and things of that nature, but I have no idea what my makeup artists uses on me," he tells Marie Claire. "I just look at the final product and say, 'great!'"
But asked about skincare, Legend has strong opinions. For starters, Legend is acutely aware that there's an excess of celebrity beauty lines. In fact, he jokes about it. "The world doesn't need another celebrity line," he says. "Celebrities don't often tell people that they're treating their skin with products that most people can't afford," he says. "Then they put their name on products that really shouldn't exist."
But Legend is filling the celebrity skincare market with products with a purpose. In February he launches Loved01, a moisture-focused, pH balanced skincare system specifically formulated for the melanin-rich, while still being suitable for all skin types.
"We looked into what was going on in the marketplace and the science around dermatology—we just saw that there weren't enough products targeted toward melanin-rich skin," he says. "We want to put melanin rich skin at the forefront of our research, product development, formulations, and meet the needs of Black and brown skin first."
Here, the dad of three dives into what fuels his day, how he keeps his skin refreshed, and of course, which Real Housewives series he binges out with his wife.
Rise & Shine
I have kids, so a lot of my waking up has to do with how early they wake up. They usually get up between 6:30 and 7:00 o'clock, so that's usually when I get up too. And so that means for me to get seven or eight hours of sleep, we try to get to bed by 11 o'clock or so, and so I think it's important to get enough rest. When I'm on tour, I'll even take a nap in the afternoon just to supplement that because my voice needs rest, my body needs rest and of course, our skin reflects whether or not we've gotten enough rest as well, and so sleep is important.
Power Start
In the morning before I work out, I'll usually have a banana or an apple. I like some piece of fruit just to give me energy. And then I'll usually have a lot of water and green juice, and then sometimes I'll make an omelet or eggs on toast or something like that mid-morning.
I usually have a salad or soup for lunch, and then we usually indulge during dinner. We have heavier dinners. I don't know if that's advisable when it comes to nutrition, but that's how we like to live, and my wife is very good at making food.
Daily Playlist
In the morning, sometimes I'll listen to The Daily from The New York Times. But when I listen to music, it's usually classic soul like Aretha Franklin, Ray Charles, Donny Hathaway, or Stevie Wonder.
I also love listening to hip hop when I'm in the car driving around. I love Nas, The Fugees, Jay-Z, Outkast, and Tribe Called Quest. I grew up in the '80s and '90s, and I was in college from '95 to '99, so that's like my sweet spot—I love hip hop from that era. But when the kids are in the car it's a different story because they want to hear something from a Disney soundtrack.
Fitness Fix
We have a gym downstairs in our garage, and I'll go downstairs and workout. Usually my trainer will come over, and we'll workout in the gym.
I like cardio, so I'll do the treadmill or the bike. Then I'll do burpees and jump rope. I used to do boxing, but it messed up my shoulder a little bit. Next, I do weights, planking, and things of that nature for the core.
Hair Help
My brother is my barber, so he shapes me up every two or three days because I'm always on TV or doing photo shoots or something, so he usually will just shape me up, and I don't actually have to shave myself, but we do have a shave cream that's really great. It's really creamy.
And then when I get out of the shower, I'll also wash and condition my hair with SheaMoisture.
Signature Scent
My favorite scent is Tom Ford Black Orchid. I wear it every day and I feel dressed; like I'm complete when I put it on. I'm like, "Okay. Now, I'm ready to go."
Beauty Icon
My wife, Chrissy Teigen, has incredible skin and honestly, she's helped me learn how to take better care of my skin over the years. We've been together since 2006, so for about 16 and a half years we've been in the bathroom together, and so much of our rituals evolved together. We've learned from each other. She's my beauty icon.
P.M. Routine
I wash my face every night with our face and body cleanser, but then I'll use a retinol, glycolic acid cream, and a moisturizer that my dermatologist, Dr. Lancer, recommends.
Lights Out
At night, I usually have a glass of wine. I make my own wine, so we have LVE Wines and it's in stores all around the country. One of my favorites is a Cabernet Sauvignon, so I usually have that with dinner. As I'm winding down, we watch a show. We like the dramas on Hulu or HBO Max, but we also watch Real Housewives or 90 Day Fiancé.
I'm also a big sports fan. I grew up in Ohio, so I love Ohio State Football and the Cincinnati Bengals. I'll watch a lot of basketball as well and Chrissy will tolerate that as I've learned to tolerate all the reality shows. Currently we're feeling Real Housewives of Potomac. It's current and they always keep it exciting and dramatic. They're fun to watch.
Shop John Legend's Favorite Products
Celebrity news, beauty, fashion advice, and fascinating features, delivered straight to your inbox!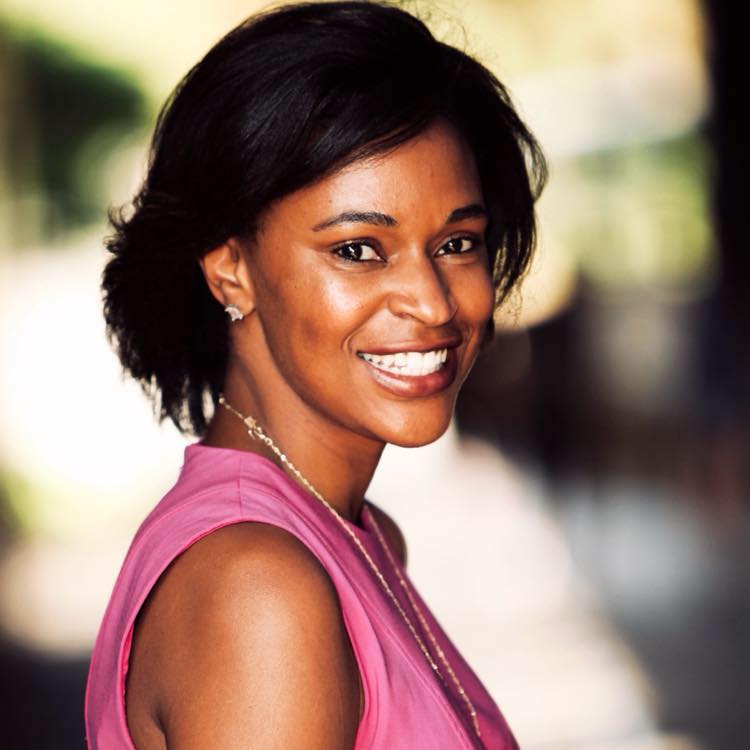 Deena Campbell is the Beauty Director of Marie Claire where she oversees beauty and health content on all platforms. Deena joined Marie Claire after a decade-long career as an editor in print and digital media. Before joining the brand, she managed editorial content for L'Oréal owned Makeup.com and Skincare.com. In 2015, she launched Essence.com's hair channel where she received Time Inc.'s Henry R. Luce Award, shortly before joining Allure.com's staff as Senior Beauty Editor. Along with her editorial positions, she also consulted on content and marketing strategies for beauty companies including DevaCurl and Dove, and has appeared at various speaking events and live television segments.