6 Ridiculously Simple Eyeshadow Tutorials Even You (Yes, You) Can Copy
If you can locate your eyelid, you can follow these how-tos.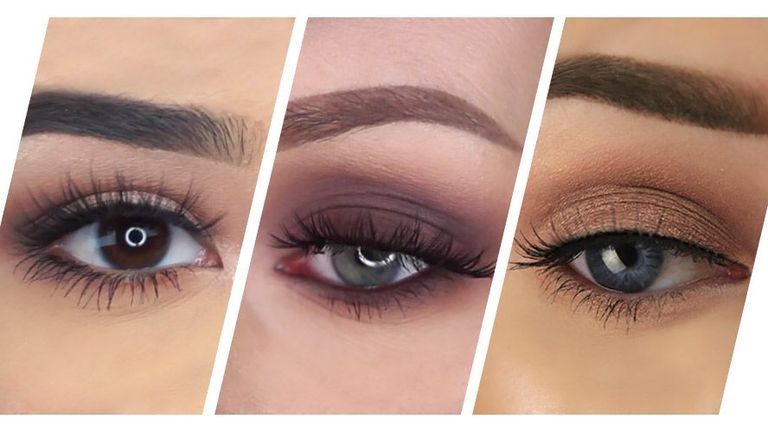 (Image credit: YouTube)
Listen, we know that applying eyeshadow isn't actually that easy. We're not pretending that the thick, precise, insanely blended looks you see on Instagram can be created in four minutes with one hand, while also shoveling popcorn into your mouth with the other.
But it also doesn't mean that you should be relegated to a 45-minute ordeal just to get some color onto your lids. So instead, we cherry-picked the best of the best eyeshadow tutorials that even beginners can master, including a soft and smoky look, and an everyday shimmery eye. Check them out, ahead, and then get ready to take a bunch of really excellent selfies by the end.
1. Smudgy, Smoky Violet Eyes
Some smoky eyes can leave your eyes looking like you slept in your makeup for a week. But this rich, hazy purple hue gives your lids a brighter, cleaner finish, without the thick-black mess.
2. Red-and-Orange Tinted Shadow
No, seriously—this one is actually really simple. And thanks to its shimmery white base, it'll actually pop against deep, dark skin, unlike with most eyeshadow looks.
3. Everyday Copper Eyeshadow
This one takes literally just one eyeshadow and one brush (false lashes not required), making it perfect for total eyeshadow newbs.
4. Soft and Hazy Brown Shadow
Perfect for monolids and hooded lids, this quick little tutorial uses copper eyeshadow and iridescent brown shadow to define and contour your lids.
5. Bright and Shimmery Eyes
Technically, the is an all-in-one look, including a base layer of foundation and some filled-in brows, but the main draw is the ridiculously simple and bright eyeshadow, which is mainly a mix of shimmery nudes.
6. Ultra-Blended Rose-Gold Eyes
Because it's the year of rose gold, so obviously you need it on your eyes, too, right? Luckily, this tutorial makes it easy with close-up shots and simple, clean steps.