You Know Those Awful Underground Pimples? I Found the Perfect Cure
Cannot believe I'm typing these words, but I've finally beat cystic acne.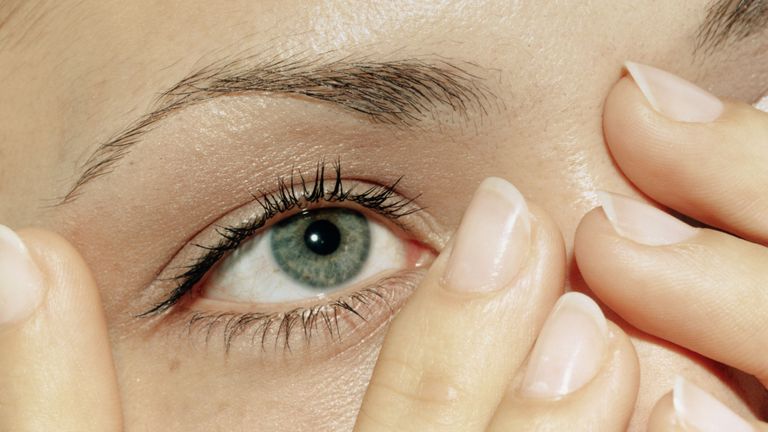 (Image credit: Archive)
I told you I'd be writing about my skin struggles, and here I am, delivering the goods. While it's slightly (all right fine it's really) embarrassing to be a 28-year-old professional with the same acne woes of a middle schooler, I know you feel my pain—so let's do this, shall we?
Pimples. I get 'em. All different kinds, too, because one skin ailment just wouldn't be enough! And what I've learned over the many, many years trying to attack and prevent and essentially scare them away is that they all respond to different methods of treatment. My medicine cabinet is a veritable chemical lab of ointments and lotions and creams the likes of which would make Walter White giddy with glee.
I should pause here to say I'm not really a Get Thee To A Dermatologist girl. Don't get me wrong, I love the miracles a doctor can work (and before you get all riled up I do get my annual mole check—keep your cool, mom). And some issues just require a professional's help. So I guess what I really mean is I'm not the type to dash off to the derm at the slightest topographical disturbance...because I'd be there once a week.
Instead I'm much more of a Let's See What We Can Find On Our Oddyssean Journey To The Drug Store kind of girl, on a lifelong quest for over-the-counter cures. For the most part I've had good success (Clearasil Ultra Rapid Action Treatment Lotion is the fastest fix I've ever found for the more typical spots, including prescription stuff), but the Holy Grail has always eluded me.
You know what I'm talking about. Something that will treat the scariest monster of skin care. The dreaded beast that shows up whenever it pleases and lingers for weeks. The deep, painful, underground spot that is: cystic acne.
In a completely unscientific survey of people I know, it seems everyone has encountered one of these at some point. (Even the people with annoyingly blemish-free skin.) For women, cystic acne is often hormonal, focused on the lower half of the face, and just generally awful.
My usual method of coping with one of these underground spots is as follows:
I've gone through this cycle more times than I can count, as have many friends, and many fellow subway riders in whom I recognize the sad resignation of "hey I just have to carry this thing around on my face for a while."
No more. I am here to show you the light.
I actually resisted writing this story (because let's be honest: This is more personal info than you or I ever intended for you to know about me), but the product I've been using is so good that I decided I had to suck it up and share. I hope to go down in history as a brave and selfless hero.
Renee Rouleau's Anti-Cyst Treatment has changed everything. I started using it last week, when yet another dreaded spot began to form deep beneath my skin, and I swear to you it went away in two days. TWO DAYS. That's less time than it takes me to finally wash off the remnants of Saturday night's eyeliner. And we're talking about a spot that usually unpacks a bag and gets comfy before going anywhere.
Interestingly, the formula is much more watery than anything I've used before, and features lactic acid as opposed to acne's more common warriors salicylic acid and benzoyl peroxide. It dries completely clear, feels like nothing, and, when used twice a day, delivers exactly what it promises.
It is a bit on the pricey side, at $41.50 a bottle, but anyone who's suffered the tyranny of a cyst will get it when I say "worth it" doesn't even come close. The only other downside I can think to report is that my skin has been a little flakey from being dried out, but honestly, I care 0.23% considering how much better life is on the other side.
Try it and report back. May the blissfully cyst-free force be with you.
You should also check out:
20 Concealer Hacks Every Woman Should Know
Why We're Not Growing Out of Our Acne Like Everyone Said We Would
I Stole This Concealer Secret from a Makeup Artist and I'm Never Going Back
As the editor of Cosmopolitan, Jess oversees the editorial for all of Cosmo's efforts across print, digital, video, and emerging platforms. Previously she served as the digital director of Marie Claire, where she tripled the readership, and she's held print and hybrid posts at Glamour and Teen Vogue. In 2013 she launched an interactive e-commerce platform for a fashion-tech startup, and in a former life she was a ballet dancer and NYU film student. She lives in Manhattan with her scruffy dog George.