How to Anti-Age Your Body (Because It's Just as Important as Your Face)
But seriously.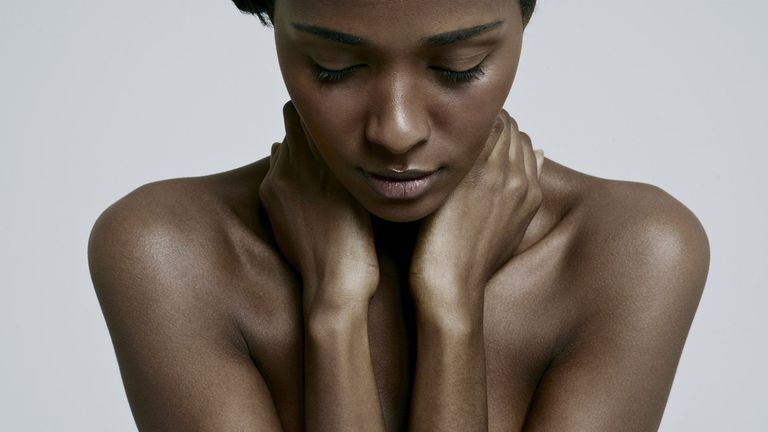 (Image credit: archive)
We'll be the first to admit that finding the discipline to religiously moisturize your face daily is challenging enough, but if you want to fight all the signs of aging, it's high time you started paying attention to the moisture needs of your WHOLE body. Yes, you can actually slow down the process and repair the damage that's being done to your skin with a proper regimen and healthy lifestyle. To help turn back the hands of time on our frames, we looked to dermatologist Rachel Nazarian, M.D., at Schweiger Dermatology Group for a breakdown of everything we should be doing—because a healthy coat of body lotion is just the beginning.
At the very least you should be doing this daily, but twice a day is ideal. "The natural ability of your skin to retain moisture decreases as we age," explains Nazarian. "Furthermore, every time you shower or apply a cleanser, natural oils are stripped from your skin." You must also moisturize right after you shower or bathe as products can penetrate the skin more easily when the skins wet—maximize the time right after you hop out for your topical anti-agers.
"Exfoliating less often allows for more dead-skin to build up, decreasing the desired softness and glow you want," says Nazarian. "It will also prevent your topical moisturizers and treatments from working as well as they should." And remember: once a week is plenty, as exfoliating too often can cause irritation.
If you turn the HOT handle all the way up and take your sweet time, we're looking at you. Showering too long, too often, and with hot water and lots of soap can be brutal on the skin. It not only highlights the signs of aging, like fine lines and dullness, but can actually cause the skin to breakdown more easily, says Nazarian.
Let us not forget, the skin is an organ—the largest one, in fact—and it is just as influenced by what you put into it, as what you put onto it. Drinking *at least* one liter of water per day is essential to keeping skin supple and healthy-looking not just today, but years from now.
It won't just help you cut a trimmer figure, but also make your skin glow and overhaul the damage that's been done. In addition to plenty of water, Nazarian recommends eating foods high in omega-3 as the good fats help skin maintain a healthy barrier and lots of anti-oxidant rich foods (green tea, pomegranate, berries), which can help undo some of the free-radicals that can age skin.
We have a sneaking suspicion that this is one of the secrets behind J.Lo's immortal physique. "Evidence shows that exercise will help combat the aging-process including skin, with patients showing decreased fine-lines and an increase length in cell telomeres, which normally shrink during aging," says Nazarian.
As far as what you should use, it's all about retinoids, which help with fine lines, wrinkles, plumping up the skin, and undoing damage. For additional treatment, Nazarian recommends topical peels with glycolic acid as they will help increase cell-turnover and maintain a smoother, more even skin tone. To make sure you don't overdo things, stay clear of harsh cleansers and soaps that will strip the skin of its natural oils, irritate it, and dry it out.
More commonly addressed body parts include the face, hands, neck, décolletage, thighs, and legs—but it's important to remember that there could be different problems you need to address for different parts of your body. For example, the skin on your legs might have sun spots or you could be battling some sag on your face. Look for gentle products that are target to these concerns.
You should also check out:
8 Random Reasons You're Breaking Out
The 20-Something's Guide to Preventing Wrinkles
The 8 Worst Things You Can Do to Your Skin
Beauty PSA: Extractions Don't Hurt *That* Much, and You Should 100% Do Them
I'm the associate web editor at Marie Claire. I love to while away the hours at coffee shops, hunt for vintage clothes, and bask in the rough-and-tumble beauty of NYC. I firmly believe that solitude can be a luxury if you've got the right soundtrack—that being the Rolling Stones, of course.