This Nail Polish Bottle Holder Is Why-Didn't-We-Think-of-It-First Brilliant
Manis...anywhere...GO!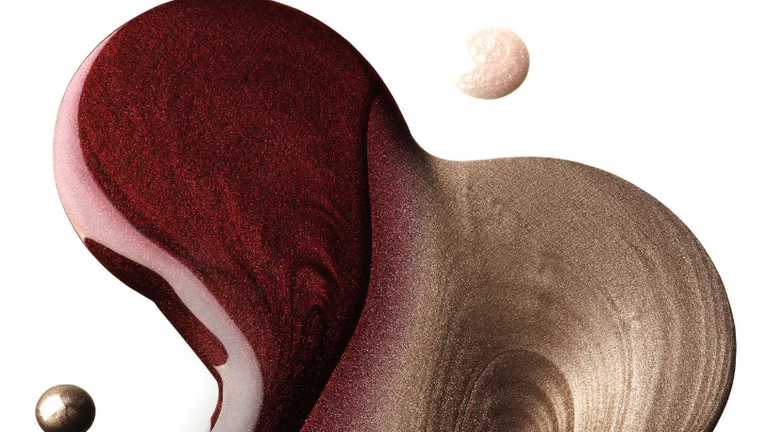 (Image credit: Getty Images)
We love a mani-pedi spa day as much as the next woman, but more often than not, we're varnishing our own nails because, uh, bills, bills, bills.
And no matter how skilled you are in the art of the D.I.Y. manicure, an at-home job has its pitfalls. Namely, the ever-irksome polish bottle spill, which has been permanently staining our nightstands and carpets since middle school.
Now, at long last, there's a solution that'll not only prevent those insert-swear-word-here-worthy blunders, but make on-the-go manis more feasible than ever before.
The little wonder behind this breakthrough is Tweexy's wearable nail polish holder. The compact, lightweight, and ring-pop-looking bauble is made of a flexible material that fits all finger and nail polish bottle sizes. Worn on the hand like brass knuckles, it grips onto the bottle firmly and lets it rest on the fingers while you go about your brush strokes.
No sturdy surface necessary, the world is your oyster for touch-ups wherever, whenever: In the back of a cab, on the subway commuting, at your desk during lunchtime, or even while sunning yourself at the beach.
Another benefit for those pinching pennies? You can safely tilt your Tweexy-toting hand so that you can reach every last drop of that discontinued Chanel polish you bought on eBay. An under-$10 investment for a lifetime of mani mobility? Sounds like a no-brainer to us.
Tweexy The Wearable Nail Polish Holder, $8.99; amazon.com.
Follow Marie Claire on Instagram for the latest celeb news, pretty pics, funny stuff, and an insider POV.