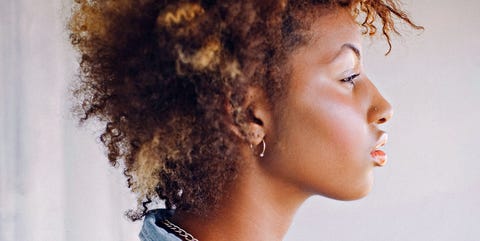 Uh, acne sucks. And annoyingly, there's no one-size-fits-all acne product that magically cures you overnight, because every skin type is different, and what works for your oily skin may destroy your friend's ultra-dry skin. So to help you get rid of your zits fast, without the flaky, itchy side effects, we rounded up the universally lauded acne cleanser for every type of skin, including dry, sensitive, oily, and, well, super acne-prone, below. Pick your (non) poison, and lather up.
Bioré Charcoal Acne Clearing Cleanser, $8
For skin that loves to turn into a sheet of oil by noon (which means blackheads and whiteheads galore), try a charcoal-infused cleanser, like this drugstore buy, which literally soaks up excess oil from your skin, while the dose of salicylic acid in the formula breaks down oils in your pores to keep them clear.
Cetaphil Gentle Skin Cleanser, $15
Alright, it sounds unhelpful to use a facewash that doesn't actually contain acne-fighting ingredients, but if your already-dry skin is getting stripped by acne products, you're actually at risk for more clogged pores and zits, since your skin will overcompensate with its oil production. Instead, use a gentle, non-foaming cleanser, like this dermatologist-favorite from Cetaphil, to help repair your skin barrier.
Kate Somerville EradiKate Daily Cleanser Acne Treatment, $38
If you're dealing with both acne, redness, and irritation, try a sulfur-based cleanser, like this non-foaming formula from Kate Somerville, which uses sulfur to mattify oily skin and kill bacteria, plus honey and rice bran extracts to calm and sooth redness.
PanOxyl Acne Creamy Wash Daily Control, $12
Okay, technically, any skin type can be acne-prone, but if you can't even figure out your skin type because it's just riddled with whiteheads, blackheads, pustules, and oil, then reach for the big guns—i.e. a benzoyl peroxide-based cleanser, like this four-percent formula which will kill the acne-causing bacteria in your skin without drying out your face, thanks to its specific ingredients combination.