Ulta's Black Friday Sale Has All of Our Favorite Beauty Devices on Major Discount
From microcurrent and LED devices to pore vacuums and teeth whiteners.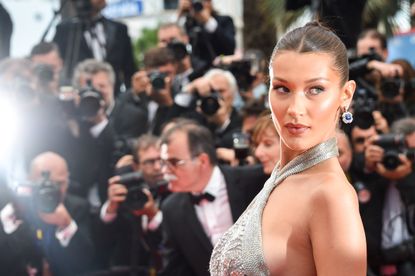 (Image credit: Getty)
It's that time of the year again: Brands and retailers are pushing out their holiday offerings for the biggest period of the year, Black Friday and Cyber Monday. But there's one retailer I'm super excited to see slashing their prices, and it happens to be one of MC's favorite beauty destinations for beauty and skincare: Ulta.
Ulta is currently throwing their Black Friday Sale with discounts on multiple beauty categories. The sale is in full swing, with some of our favorite beauty devices at up to 25 percent off. We're talking cult-favorite pore vacuums, celeb-loved LED light therapy tools, and even a personal favorite of mine, the NuFace MINI+.
TRINITY+ Advanced Facial Toning Microcurrent Kit + ELE Attachment (Was $495)
When celebrities like Jennifer Aniston, Kate Hudson, and Bella Hadid all swear by this device for their lifted, sculpted skin, then you know it's worthy of a mention. If you're not familiar, think of it like a workout for your face—the NuFace TRINITY+ tool is a device that sends microcurrents to the deep layers of your skin to instantly tighten and sculpt your face over time. With consistent use, even fine lines and wrinkles begin to disappear. This new FDA-cleared NuFACE TRINITY+ Advanced version comes with a dual-wand for targeting hard-to-reach areas.
Customer review: "After just a few uses, I already noticed a difference. My skin felt firmer, smoother, and glowed a bit more."
NuFace MINI+ Petite Facial Toning Microcurrent Kit (Was $250)
If you're wanting to try a microcurrent device but don't need all of the bells and whistles that come with the TRINITY+, I recommend going with NuFace's MINI+. This little device has all of the tightening powers of the original, only it comes in a smaller, more travel-friendly design. Like the original, it's got three power settings for different intensities, plus it comes with the must-have gel activator. The only real difference here is that the MINI+ is not compatible with NuFace's other attachments, so if you're just getting your feet wet with microcurrent technology, this is the device for you.
Customer review: "I use this everyday and I truly cant go without it! It makes SUCH a difference in my face, helps suck everything in and give an amazing lift! Im so obssessed."
Wrinklit LED Mask (Was $69)
LED masks are the Holy Grail when it comes to skincare. An at-home (and non-invasive) alternative to Botox or chemical treatments, light therapy masks enhance elastin production and boost your body's natural collagen by stimulating blood flow. The experts at Skin Gym have developed a wireless mask so you can go about your day while your skin repairs itself. There are three light options aimed at tackling different concerns.
Customer review: "I don't have a lot of time for skincare routines, I started using this mask in 2021 and I'm consistent because I can do pretty much anything since it's wireless , my skin just looks healthy and glowing!"
Foreo LUNA 4 Go Facial Cleansing & Massaging Device (Was $129)
If you thought washing your face couldn't be elevated, think again. This device is a true game-changer when it comes to cleansing. Its silicone brush head digs in deep to remove more dirt, oil, and makeup than just your hands or a nylon brush, plus it's more hygienic, too. Not only does it work wonders at cleansing skin, but it also works as a facial massager, which is especially nice after long days. This little tool is something you'll want to keep with you anytime you travel.
Customer review: "Do not be fooled by the size of this little brush! It cleans so so well. Powerful pulsations combined with gentle silicone bristles are ideal for my sensitive skin. I am very happy with this purchase. My best travel buddy!"
Solawave 4-in-1 Radiant Renewal Skincare Wand (Was $169)
If you've ever wondered how Nicole Kidman gets her skin red carpet-ready in a flash, this little wand is the answer. Ahead of the Being The Ricardos premiere, Kidman's makeup artist, Kelsey Deenihan Fisher, used this wand to decrease puffiness and promote radiance, so how does it work? It combines four skincare technologies (red light therapy, galvanic current, therapeutic warmth, and facial massage) to smooth fine lines, reduce puffiness and dark circles, and give your skin a glow. The best part? It works in as little as five minutes.
Customer review: "I love this product, I just got my second devise. I travel a lot and I love that this generation has an on/off switch and a travel case. I use it nightly or when I need to de-puff. I find that it helps with my fine lines when I use it regularly and gives me a general glow."
PMD Personal Microderm Pro-Microdermabrasion Tool (Was $199)
Blackheads are personally my biggest enemy when it comes to skincare. To combat them, I'm adding this cult-favorite pore vacuum into my regime. This tool uses both spinning disc technology and vacuum suction to gently exfoliate and clean out pores, resulting in similar results to a pro microdermabrasion facial. And because this tool gently removes the top layer of dead skin, your skin is able to better absorb your serums, treatments, and moisturizers. Just be sure to follow the instructions and use caution if you have sensitive skin.
Customer review: "I'm SO invested with this tool. It took my dry flakey skin and made my fave look SO amazing I became a model less than a year later. I'm booked, and I owe it all to this amazing device! I only use the Grey disc's as my skin is ultra sensitive. It is worth every penny and I've already purchased for close friends."
DERMAFLASH DERMAPORE+ Ultrasonic Pore Extractor & Serum Infuser (Was $109)
Another pore vacuum I'm highly considering adding to my cart is the DERMAFLASH pore extractor. Rather than using suction to clean your pores, this tool uses ultrasonic vibrations and ionic technology to deeply clean your skin. It may sound gross, but it's incredibly satisfying to see just how much gunk this spatula pulls out from your skin. The other bonus to this device is that it has a serum-infusing mode. With its gentle vibrations, this tool allows serums and moisturizers to more deeply penetrate the skin, increasing their effectiveness.
Customer review: "This device is great. Keeps me from picking at my skin and leaves my skin looking poreless. I mostly use it on my chin and follow up a session with a toner and a mask. My skin looks great the next day and I'm no longer spending time trying to conceal the damage I've caused trying to squeeze my pores clean."
Foreo UFO 2 Swedish Beauty-Tech Power Mask (Was $299)
At-home treatments don't get much better than Foreo's UFO device. To be used with your favorite face masks, this little device packs a big punch with five different facial options: thermo-therapy, cryo-therapy, LED light therapy, mask facial, and facial massage. Each mode boosts the effects and longevity of masks by infusing the ingredients deeper into the skin. It only takes 90 seconds to supercharge your facial, too, making this tool a great option for a quick self-care treatment.
Customer review: "This little gadget transformed my entire face into someone better looking than before. Made my eyes bigger, lifted my brows, turned up my nose, lifted the corners of my mouth, and made me feel good about myself. I recommend the Mini as often as I can."
Moon The Teeth Whitening Device (Was $90)
Having your teeth whitened at the dentist can be expensive and a bit painful if your teeth are on the sensitive side. This device is the next best thing to a pro treatment. Simply apply the provided strips to your teeth, insert the device in your mouth, and leave on for five minutes. It doesn't get easier than that. For best results (up to 12 shades whiter!) use twice a day for two weeks, or use whenever you need a quick whitening boost.
Customer review: "My daughter and I both have sensitive teeth that hurt with other whitening treatments. We got this a week ago and it's so easy, no pain. And we saw very subtle results with 2 treatments! Now they're even more! I highly recommend this!! They're expensive but worth it to me."
FIX Line Smoothing Microcurrent Device & Serum Duo (Was £165)
NuFACE's FIX Line Smoothing Device works by delivering small electrical currents that help enhance collagen production (think plump, juicy lips) and boost cell regeneration for a glowy, youthful look. Simply smooth a layer of FIX Line Smoothing Serum to your treatment area and 'feather' around your eyes, lips or forehead to blur the look of fine lines and wrinkles. As reviewers say, it's a great "on the Go lip and eye treatment".
Customer review: "Handy little tool! A quick lip and eye fix. Highly recommend."
GLOfacial Hydro-Infusion Deep Pore Cleansing Tool (Was $199)
If you're a fan of a hydra facial or any facial, in fact, then you'll love BeautyBio's GLOfacial Hydro-Infusion Deep Pore Cleansing Tool. A customer-favorite, it rids your skin of all the nasty gunk that collects on it—blackheads, oil, pollution build-up—using Pore-Flushing Vacuum Technology. It then infuses skin with clarifying salicylic and plumping hyaluronic acid for a healthy and clear complexion.
Customer review: "If you have been thinking about buying this, do it! Not only is the hydro part great, but the light therapy is great too. My skin feels and looks clean."
Marie Claire email subscribers get intel on fashion and beauty trends, hot-off-the-press celebrity news, and more. Sign up here.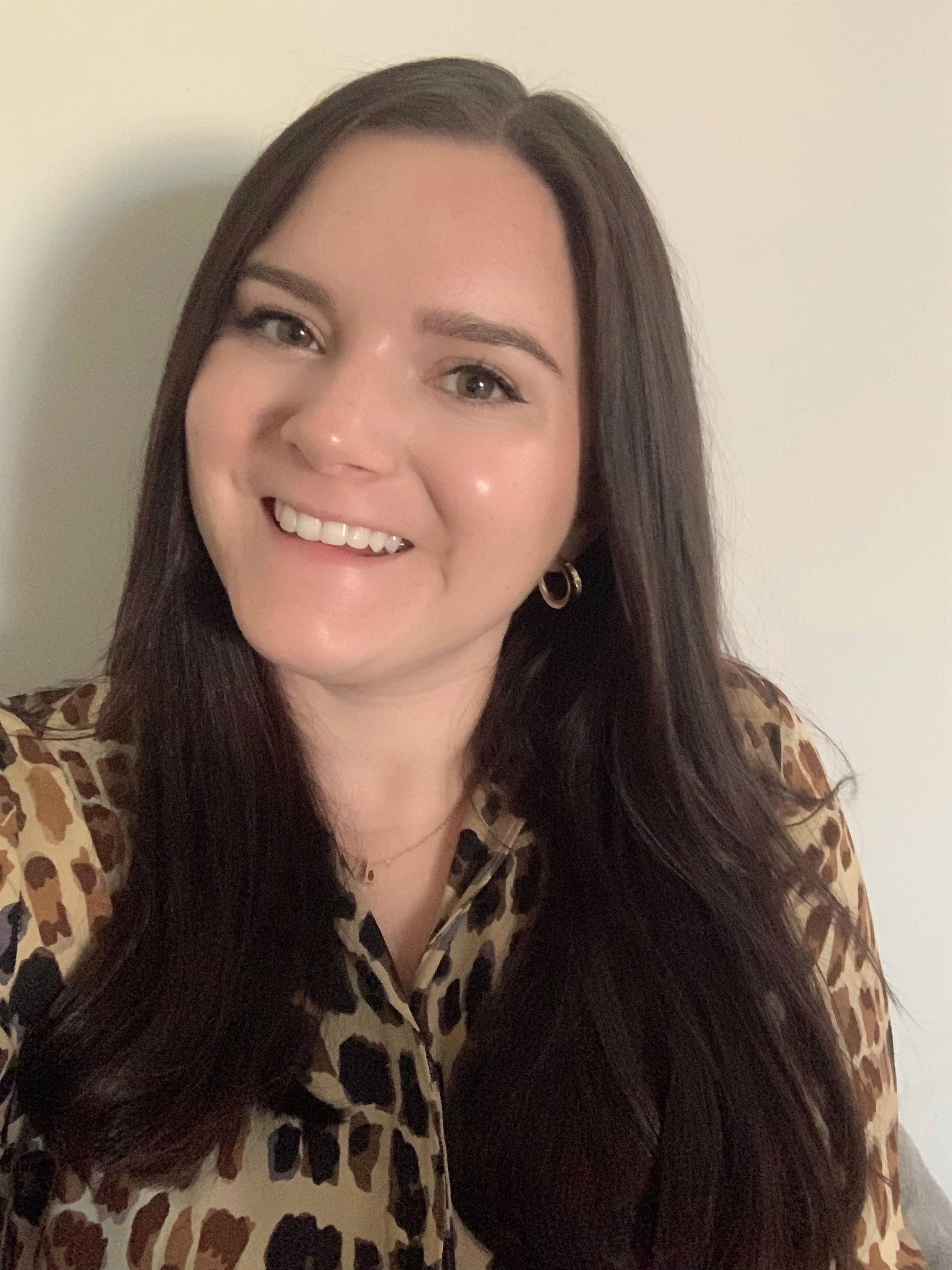 Associate Commerce Editor
Brooke Knappenberger is the Associate Commerce Editor at Marie Claire, where she writes across the board from fashion and beauty to books and celebrities. As a pop culture junkie, Brooke obsessively consumes and writes about the latest movie releases, streaming TV shows, and celebrity scandals. She has over three years of experience writing on fashion, beauty, and entertainment and her work has appeared on Looper, NickiSwift, The Sun US, and Vox Magazine of Columbia, Missouri. Brooke obtained her Bachelor's Degree in Journalism from the University of Missouri's School of Journalism with an emphasis on Magazine Editing and has a minor in Textile and Apparel Management.